Elvis: Release Date, Cast, And More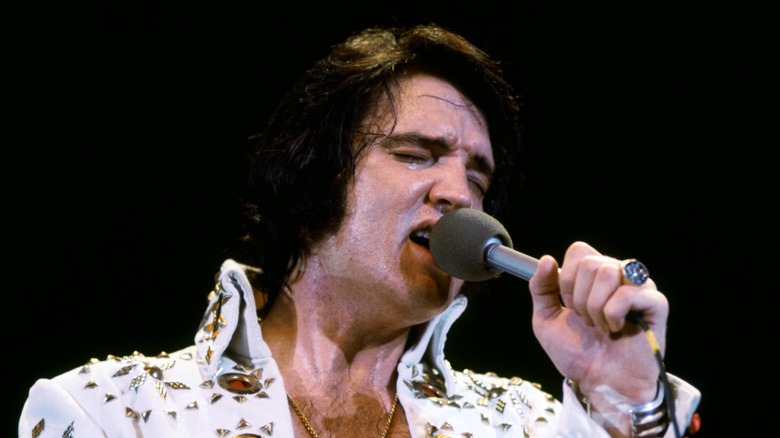 MGM
(Welcome to ...And More, our no-frills, zero B.S. guide to when and where you can watch upcoming movies and shows, and everything else you could possibly stand to know.)
If there's one thing you can count on from Australian multi-hyphenate Baz Luhrmann, it's that whatever he's going to do, he's going to do it "big." Whether that means making a nearly three-hour long romantic epic ("Australia"), reinventing the grammar of the Hollywood movie musical ("Moulin Rouge!") or turning a piece of required high school reading into a nine-figure 3D spectacle ("The Great Gatsby"), Luhrmann the filmmaker doesn't do things in small measures.
That didn't change with Luhrmann's move to television in 2016 with "The Get Down," a series he and the playwright Stephen Adly Guirgis developed about the rise of hip-hop and disco set against the backdrop of the 1970s-era Southern Bronx. Luhrmann will continue to chronicle the history of American music with his return to feature-length directing on "Elvis," a biographical musical about the life and times of Elvis "King of Rock and Roll" Presley. Here's what we know about the film so far.
Elvis Release Date and Where You Can Watch It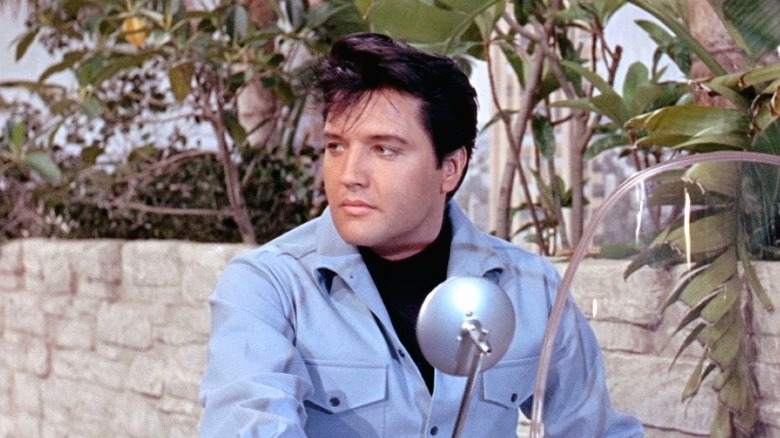 United Artists
Warner Bros. is distributing "Elvis" and intends to release the film in theaters on June 3, 2022. At one point, the studio had the movie scheduled for October 1 this year before shifting it back to November 5 during the early weeks of the ongoing COVID-19 pandemic. This happened shortly after "Elvis" co-star Tom Hanks revealed he and his wife Rita Wilson had tested positive for the virus, resulting in production being shut down until the following September.
As everyone now knows, the pandemic has lasted a lot longer than many believed (or, rather, hoped) it would when the global lockdowns went into effect in 2020. Because of this, "Elvis" wound up being booted out of 2021 completely. That also means the film will open exclusively in theaters before streaming on HBO Max, rather than premiering on both simultaneously like the rest of Warner Bros.' titles this year. It's also one of the rare non-franchise movies and non-adaptations the studio has scheduled for 2022, along with Olivia Wilde's thriller "Don't Worry Darling."
What Is Elvis?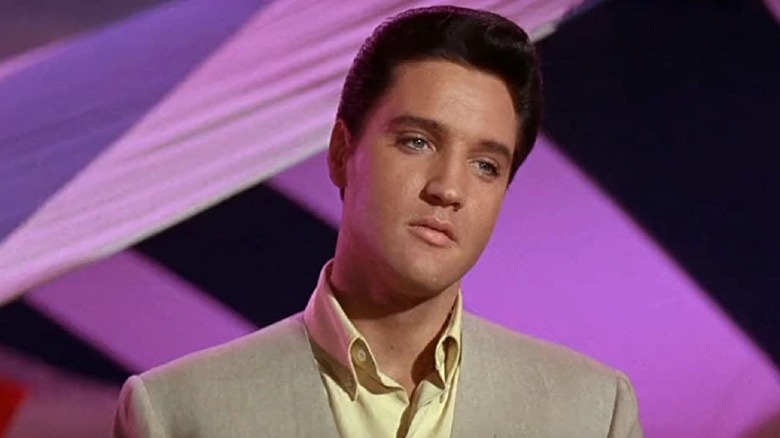 MGM
"Elvis" reportedly explores the King's experiences through the lens of his relationship with his manager Colonel Tom Parker, which began with Parker "discovering" Elvis in the mid-1950s and continued on through to Presley's time being drafted by the U.S. army, his numerous professional and personal triumphs and struggles, his career in Hollywood, and much more over the 20-plus years that followed.
Seeing as the music legend's affairs involved Parker in some way or another up until the former's death at the young age of 42, it seems "Elvis" will be a cradle-to-the-grave biopic, as opposed to focusing on a specific time in Presley's life. This further explains why the movie will feature appearances by many other musical icons of the 20th century, including such Black music pioneers as B.B. "The King of the Blues" King, Little Richard (who dubbed himself the "Architect of Rock and Roll"), and Sister Rosetta Tharpe, aka. the "Godmother of Rock and Roll."
Elvis Cast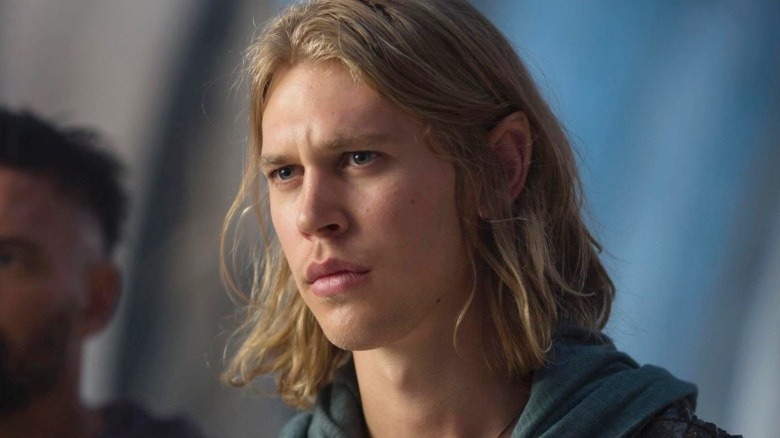 Viacom Media Networks
Austin Butler ("The Shannara Chronicles") is playing the King in "Elvis," with America's Dad, Tom Hanks, portraying Colonel Tom Parker. Other cast members include Olivia DeJonge ("The Society") as Elvis' ex-wife Priscilla Ann Wagner, Helen Thomson ("Bad Mothers") as Elvis' mother Gladys Presley, and Richard Roxburgh ("Moulin Rouge!") as Elvis' father, Vernon Presley.
Also starring in "Elvis" is singer-songwriter Yolanda Claire Quartey/Yola as Sister Rosetta Tharpe, Kelvin Harrison Jr. ("Luce") as B.B. King, model Alton Mason as Little Richard, David Wenham (Faramir in "The Lord of the Rings" trilogy) as country music superstar Hank Snow, David Gannon ("Sex or Breakfast") as Elvis' close friend and fellow musician Charlie Hodge, and Dacre Montgomery ("Stranger Things") as Steve Binder, the producer/director behind 1968's "Elvis: The Comeback Special," several "Elvis" documentaries and specials released after the King's death and, in his most important contribution to American pop culture history, 1978's "The Star Wars Holiday Special."
Elvis Director, Writers, and More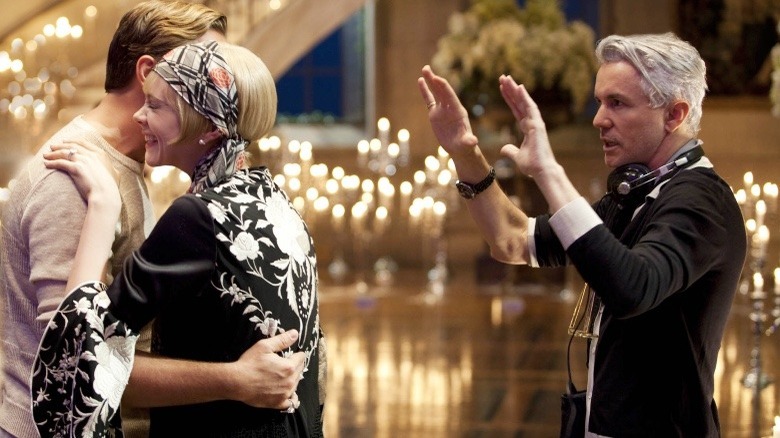 Warner Bros. Pictures
Joining Luhrmann behind the camera on "Elvis" is his longtime writing partner Craig Pearce, as well as "The Get Down" writer Sam Bromell (who also worked on the dialogue for Luhrmann's "The Great Gatsby"). Kelly Marcel of "Fifty Shades of Grey" and "Venom" fame was working on an earlier script draft for the film all the way back in 2014, but it remains to be seen if she receives any official credit for her contributions.
The rest of the "Elvis" crew is similarly composed of creatives who've collaborated with Luhrmann in the past, starting with his "Australia" cinematographer Mandy Walker and continuing to "The Great Gatsby" editors Jonathan Redmond and Matt Villa, "The Great Gatsby" art director Damien Drew and, of course, Luhrmman's four-time Oscar-winning costume and production designer Catherine Martin (who he's also married to). Rest assured, "Elvis" has all the makings of another big swing from Luhrmann and should feel very much in line with his earlier work, tonally and stylistically. Whether it's hit or a miss, "Elvis" will almost definitely be the opposite of phoning it in.