Kevin Can F**k Himself Season 2 Trailer: It's Time For Allison To Finish This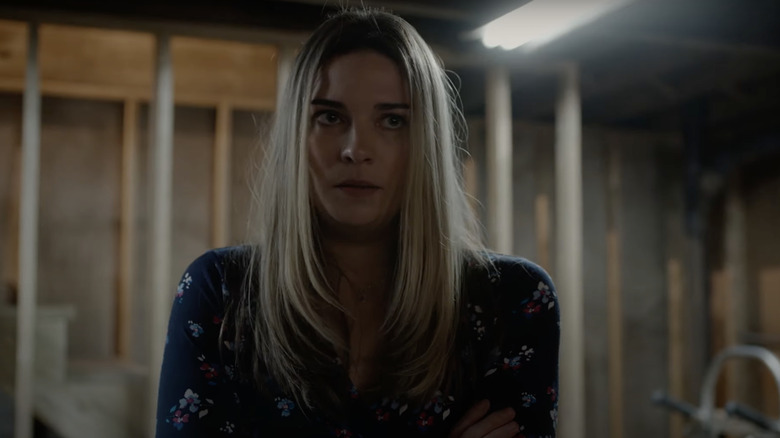 AMC
After the cliffhanger ending of last season, "Kevin Can F**k Himself" is back with the second and final season. Emmy Award winner Annie Murphy ("Schitt's Creek") plays Allison McRoberts, a Massachusetts housewife who has spent the last decade in a loveless marriage to the absolute worst type of "King of Queens" style oafish babyman who has pushed her to the edge with his constant whining, weaponized incompetence, and disrespectful antics. When Allison is plotting her escape (and in this case, murder of her husband), "Kevin Can F**k Himself" is presented in the gritty, single-camera look of prestige dramas. But whenever she's forced to share space with Kevin, the show immediately pivots into the brightly-lit, multi-camera look of a sitcom in front of a live studio audience, including an eerily inappropriate laugh track.
"Kevin Can F**k Himself" is one of the most riveting and original new series on AMC, and it's downright criminal that the show is coming to an end after only two seasons. However, this planned end of the story allows show creator Valerie Armstrong to allow the series a cohesive ending. When we last saw Allison, she attempted and failed to kill Kevin (Eric Petersen), as Kevin managed to shoot the hitman hired to take him out. Fortunately, her co-conspirator Patty (Mary Hollis Inboden) has her back no matter what. There's just one, big, loudmouthed problem ... Patty's sister and Kevin's best friend Neil (Alex Bonifer), knows everything.
Kevin Can F**k Himself Season 2 trailer
"You tried to kill your husband and it was a bust," Patty says. Look, Patty is almost always right, but she's really hit the money on this one. Kevin is being hailed as a hero for shooting his hitman (who is currently in a coma and definitely going to wake up and sing like a canary) and decides to run for public office, which means if Allison wants to escape this marriage, she has to get the heck out of Worcester, and fast. 
There are shots of Allison and Patty keeping Neil tied up in a basement, only for us to later see him with a shaved head and serving time in jail. Are they setting up Neil to take the fall? Is this lovable buffoon going to turn into this season's big bad? At one point Allison attempts to Google "how to fake your own death" before being blocked by the Worcester Public Library search controls, and we later see her falling into a freshly dug grave in a cemetery. It looks like if Kevin McRoberts can't die, Allison McRoberts is going to kill her old life, and her old identity.
The final season drops on August 22, 2022. The show will follow a similar release format to the first season with episodes debuting on the AMC+ streaming service and following a subsequent play on AMC's cable network.