Smallville's Director Had To Beg Tom Welling To Even Accept An Audition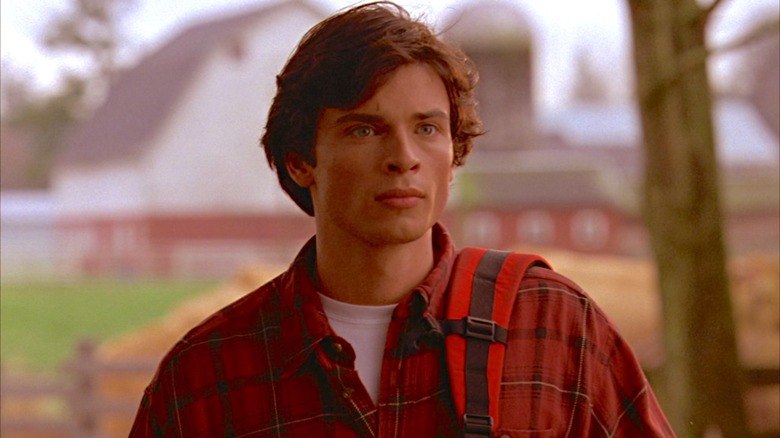 Warner Bros.
"Somebody save me!"
Come on, you know the "Smallville" theme song got stuck in your head the moment you read this headline. The beloved Superman prequel series spanned a whopping 217 episodes across its 10 seasons, beginning in 2001 on The WB, and wrapping up its epic run on The CW in 2011. Starring Tom Welling in the role of Clark Kent, the series followed the young hero-to-be through much of the same high school journey as the rest of us. However, while navigating those treacherous waters, Clark also had to deal with Smallville's "meteor freak" population, as well as come to terms with his tremendous powers. Thanks to the show's longevity, high school eventually gave way to college, Smallville was switched out in favor of Metropolis, and Clark realized his high school sweetheart wasn't the love of his life.
One of the main issues many comic fans have with Superman is that he's not terribly relatable. The best stories centering on the Man of Steel tap into his humanity, because the truth is, he often feels just as lost as the rest of us. "Smallville" chose to explore young Clark Kent, rather than focusing on the established, confident Superman fans were already familiar with. The show even stuck to its famous "no tights, no flights" mandate up until the very end.
"Smallville" would never have survived as long as it did without someone compelling in the role Clark Kent. Thankfully, Tom Welling made it incredibly easy to fall in the love with the character. Because he's so crucial to the show's success, you might be surprised to learn that Welling wasn't actually interested in getting the part. What made him change his mind?
'That's a very human journey'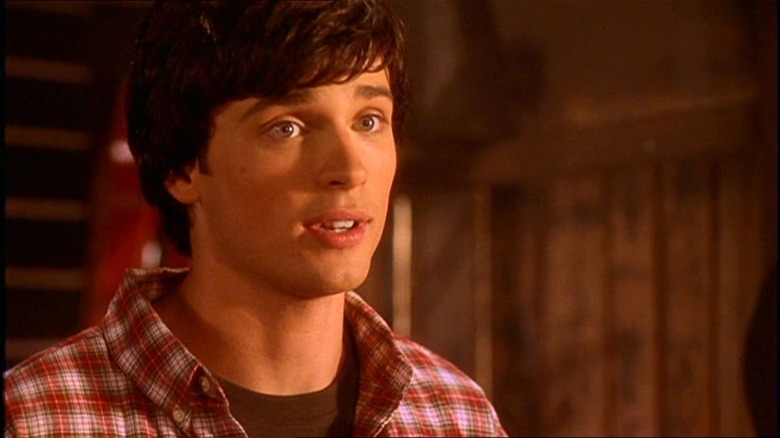 Warner Bros.
Casting Superman was no easy task. "Smallville" co-creator Alfred Gough told The Hollywood Reporter that they had a long time to cast the series, having begun auditioning people shortly after The WB bought the show in the fall of 2000. As for Welling, he got the script, but wasn't on board initially. Interestingly, neither was Michael Rosenbaum, who would go on to play Lex Luthor. Welling said to THR:
"I was auditioning a lot during that period of pilot season, going out three, four times a day. Just trying to figure out what the hell I was doing. This show 'Smallville' came along, and they weren't releasing the script. They just wanted me to audition. My manager at the time says, 'That either means they don't have a script, or it's not very good.' We turned it down."
Co-creator Miles Millar explained that they had Welling's headshot and were very interested in having him come in to read for Clark. After the actor declined to audition, director David Nutter actually begged him to.
"He said I could come in and read the pilot script if I signed an NDA. I realized the show was not about Superman," Welling said. "It was about a kid in high school growing up and trying to figure out who he is. That's a very human journey."
Welling immediately called a meeting with the producers and writers to make sure that the show was more than your typical superhero show. "I was terrified I was going to walk into a show where I'm running around in tights," Welling said. "...I sat down with this list of questions. 'Who are the villains? What do they look like?'"
'I'll never get it'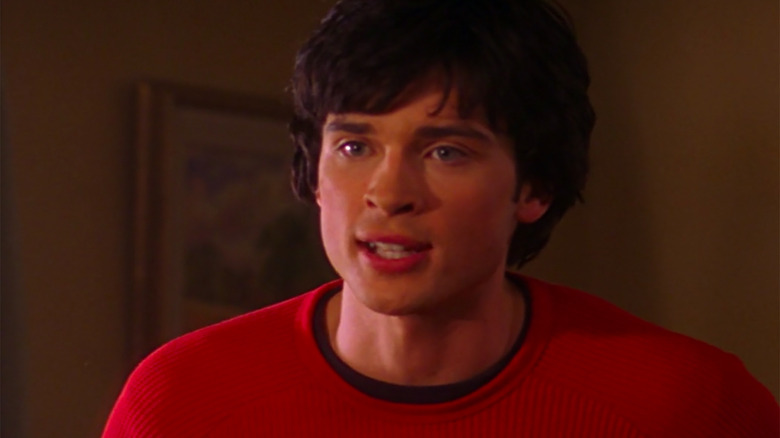 Warner Bros.
Gough also talked about how absurdly attractive Welling is, as well as how his "Midwesterness" — the actor is from Michigan — made him look even more like Clark Kent. Welling really did look like he walked straight out of a comic book. The actor then told THR about his screen test with Kristin Kreuk (Lana Lang), but he wasn't the only actor who was there to try to win the role. He said:
"The next thing I know, I come in for a screen test with Kristin. Kristin had already been cast, so I walk into the waiting room and it was me and Jensen Ackles, who I'd seen on TV before but didn't know. I was like, 'This guy is a real actor. I'll never get it.'"
As Kreuk noted during the interview, Welling definitely looks more like Clark Kent than Ackles does, though she has fond memories of auditioning with both actors. However, it was more than just Welling's looks that earned him the part. Despite having little acting experience, he completely embodied the character. Ackles may not have gotten the role, but he's also cemented himself in the TV Hall of Fame. Not only did he go on to play a major role in "Smallville" during season 4, but the actor also portrayed Dean Winchester on "Supernatural" for 15 seasons. Most recently, he had quite an excellent arc on "The Boys."
Several performers have taken on the Man of Steel and each has put their own unique stamp on the Superman mythology. What sets Welling apart is the way he humanized the godlike character over the course of a decade. Some might still argue which actor made the best Superman — it's totally Christopher Reeve — but the definitive Clark Kent isn't even up for debate.