Michael Rosenbaum Couldn't Have Cared Less About Landing Smallville's Lex Luthor Role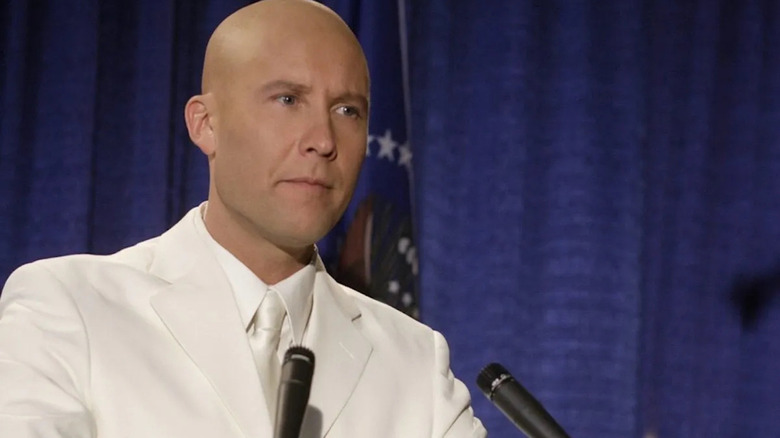 The CW
They say a hero is only as good as their villain, and few comic book Big Bads have been portrayed with the same level of complexity as Michael Rosenbaum's Lex Luthor in "Smallville." The Superman prequel series ran for 10 seasons, beginning in 2006 on The WB and wrapping up on The CW in 2011. Starring Tom Welling as Clark Kent, the show traced his journey through high school and beyond, sticking to its "no tights, no flights" mandate right up until the end.
While "Smallville" certainly drew from comic lore, the TV landscape was dramatically different in 2001, without the same pressure to stick to DC continuity. In fact, "Smallville" made some pretty drastic changes to Clark's mythology, perhaps most notably centering much of those earlier seasons on the friendship between the young hero and his comic book archnemesis, Lex Luthor. A friendship between the two barely existed in the comics previously and certainly had never been thoroughly explored.
"Smallville" made Lex a vital piece of Clark's story from the very first episode. After he loses control of his car, hitting Clark in the process, they both go over the bridge. Of course, Clark is unharmed and saves Lex from drowning. Clark's survival is a mystery that would tug at Lex until it unraveled their friendship completely.
Rosenbaum managed to make Lex sympathetic, even as his actions grew increasingly villainous. This was quite different from how the character had previously been portrayed in movies, comics, and television, and while some of that was certainly due to the writing, it was Rosenbaum's nuanced performance that made Lex beloved by fans. Because he was so integral to the show's success, the actor's initial lack of interest in the role may surprise you. What happened during that audition?
'When you don't care, you just have this confidence'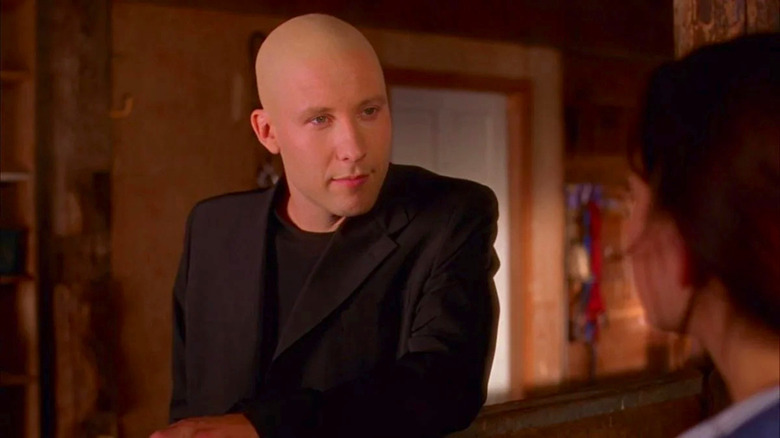 The CW
According to Miles Millar (who developed "Smallville" with Alfred Gough), Rosenbaum wasn't their original choice to play Lex Luthor. Millar told The Hollywood Reporter that initially, they thought the role was going to future "Chuck" and "Shazam" star Zachary Levi. However, his audition was "kind of a disaster," so the search continued.
"Smallville" may have needed a Lex, but Rosenbaum wasn't exactly psyched to audition. He told THR:
"I had done other shows for The WB at the time. They said they are doing a show called 'Smallville.' I thought, 'Oh this is going to be cheesy.' They wouldn't send me a script, and I wasn't really interested. Finally they had me go in, and I didn't care. When you don't care, you just have this confidence that you're not throwing all your chips in going, 'Oh my God, I got to get this part.'"
Welling then chimed in, saying, "I've never seen you not care about anything you choose to do. What I think you mean is you weren't attached to the result. So you were free."
Rosenbaum continued:
"The casting director is like, 'Sit here,' and I go, 'Naw, Lex wouldn't do that.' And she's like, 'Well I have to relight,' and I go, 'Would you mind?' And she relit the room and I had to wait outside. I came back in and kind of just took over the room. I go, 'What are 700 other guys doing wrong that you are auditioning?' And they said, 'Well, we want a sense of charisma, we want a sense of danger, we want a sense of comedic timing.' I only had three pages to work with. I circled, 'I'll be dangerous here, I'll be funny here, I'll be charming here.'"
'Lex Luthor does not come back for a second audition'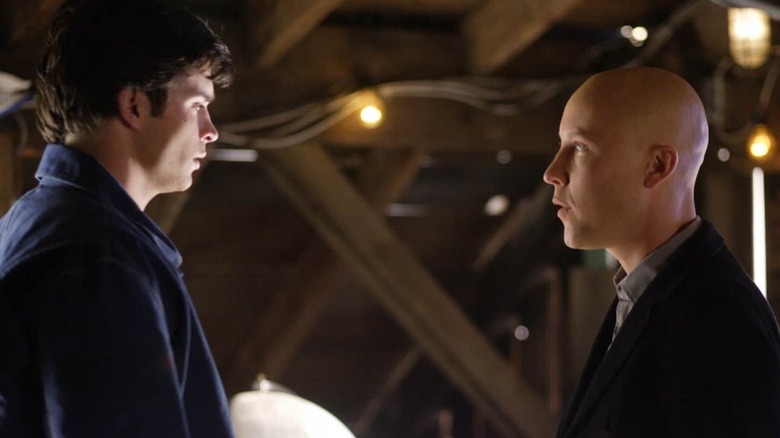 The CW
Gough told THR Lex was actually the last "Smallville" role they cast, but when Rosenbaum came in, "He literally hit all the right notes and he was perfect." Rosenbaum knew the audition had gone well, but that didn't mean he was willing to jump through more hoops. He said:
"My agent called. 'They want to screen test you.' I said, 'I'll never have an audition as good as I just had. Tell them to rewind the tape.' So he goes, 'You're going to lose this role. You know that.' I don't recommend this to any other actor, and I would never do it again, but I said, 'Rewind the tape.'"
Welling quipped, "Lex Luthor does not come back for a second audition, OK?"
Rosenbaum agreed, "Exactly. He just wouldn't do it. It's out of character."
It's understandable that after Rosenbaum gave an audition he was proud of, the actor doubted he could recapture that energy, especially when so much of it had relied on an initial lack of attachment to the part. Charisma, danger, and comedic timing is quite a tall order, but I know "Smallville" fans would agree that Rosenbaum rose to the challenge. Ten seasons is a long time to be on the air and while "Smallville" certainly achieved greatness in its later seasons as well, the series never found another villain truly worthy of Tom Welling's aspiring Superman.
There have been other memorable Lex Luthor performances, specifically Gene Hackman in the "Superman" movies, of course. That said, Rosenbaum made me actually root for Lex. I wanted his friendship with Clark to endure, despite knowing how the story inevitably had to end. Thankfully, Rosenbaum's audition strategy payed off, or we all might've been robbed of his perfect portrayal of Lex Luthor.