Here's Where You Can Stream Or Buy Every Season Of Smallville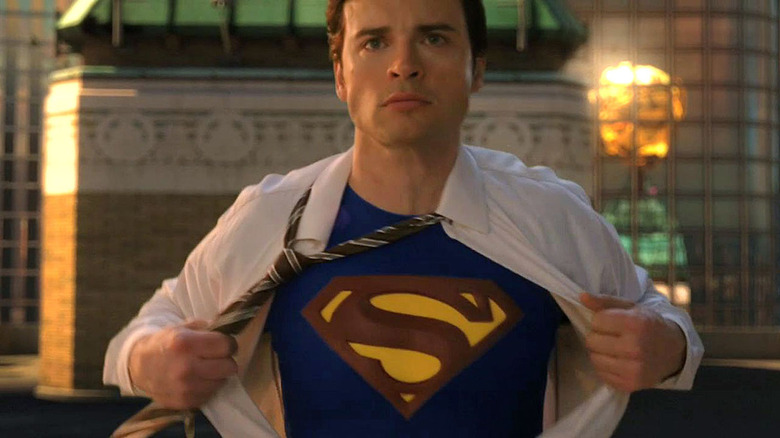 Warner Bros
(Welcome to Where to Watch, which provides a clear and simple answer to the question, "Hey, where can I watch this thing?")
Cue that earworm of a theme song, because we're talking about how you can watch "Smallville!" The beloved Superman origin story aired a whopping 217 episodes across 10 seasons, beginning on The WB in 2001 and wrapping up on The CW in 2011. "Smallville" follows a young Clark Kent (Tom Welling) as he navigates high school's hazardous waters, all while dealing with his emerging superpowers and a town rife with "meteor freaks." He also struggles to have some semblance of a romance with his dream girl Lana Lang (Kristin Kreuk), as well as form a new friendship with Lex Luthor (Michael Rosenbaum). Of course, the series continued for so long that high school gave way to college, Smallville was traded in for Metropolis, Clark lost Lana but gained Lois Lane (Erica Durance), and his relationship with Lex grew increasingly volatile. The show's famous "no tights, no flights" mandate may have frustrated some viewers, especially as the series progressed, but it was the decision to explore the character of Clark Kent rather than Superman that truly sets "Smallville" apart.
There have been several iterations of the Man of Steel in both film and television since Welling first took up the mantle, but "Smallville" will always occupy a special place in the hearts of fans, due in large part to his memorable performance, as well as Rosenbaum's unforgettable portrayal of Lex, and the rest of the show's fantastic cast. Let's also not forget that the Arrowverse as we know it probably wouldn't exist if "Smallville" hadn't paved the way. Honestly, if you're looking for the perfect escape from our current tragic circumstances, it doesn't get much better than this Superman prequel series. Sure, 10 seasons is a bit intimidating, but it's also quite an epic journey. So, whether you're taking the plunge for the first time or revisiting the show, how can you watch it?
Where You Can Stream Smallville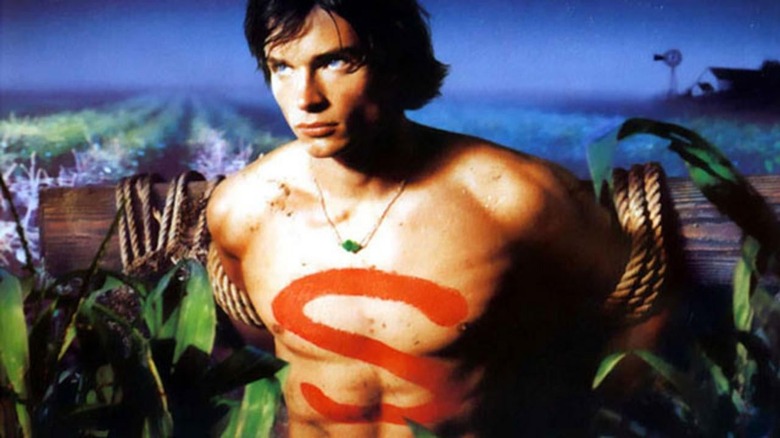 Warner Bros
If you're looking to stream "Smallville," look no further than Hulu. The streaming service has all 10 seasons available. I won't lie to you, there are 217 episodes and even the most devoted fans can admit that the show hits a rough patch or two, but I promise you it's worth sticking around until the end! It takes the series a little while to become something more than a "meteor freak of the week" affair and there are a couple of seasons that don't quite measure up to the rest, but even those have some episodes that are gems. Ultimately, one of the most exciting aspects of "Smallville" is the freedom it had to reinterpret decades of source material. The show does this really well and the good far outweighs the bad.
Where You Can Buy Smallville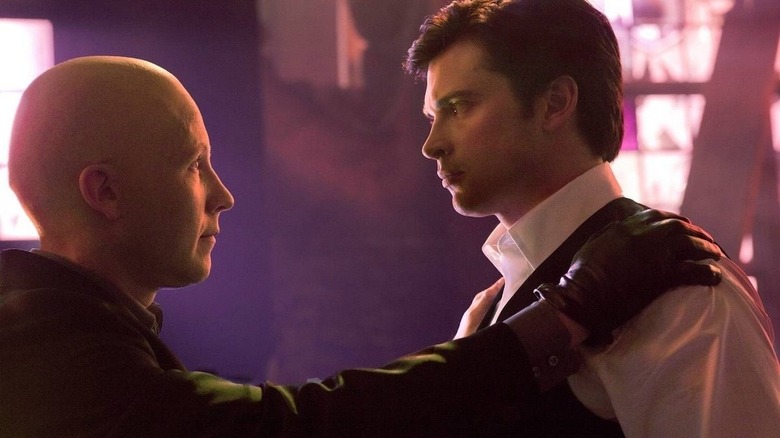 Warner Bros
If you'd rather go the DVD route, a 20th anniversary edition of "Smallville" was released late last year and you can currently find it from retailers for somewhere between $107.99-$129.99. That box set was also released on Blu-ray, which runs anywhere from $133.99-$189.99, depending on what retailer you're looking at (at the time of writing this, Amazon is the cheapest). If you're looking for a treasure trove of special features, this is the way to go. Perhaps you prefer digital, in which case the episodes go for $2.99 or $29.99 per season from the usual places, such as iTunes or Amazon. You can also get the complete series from iTunes or Vudu for $99.99. Well, what are you waiting for? Head on over to "Smallville!"