Smallville Had A Major Hand In Shaping Sam Raimi's Spider-Man Trilogy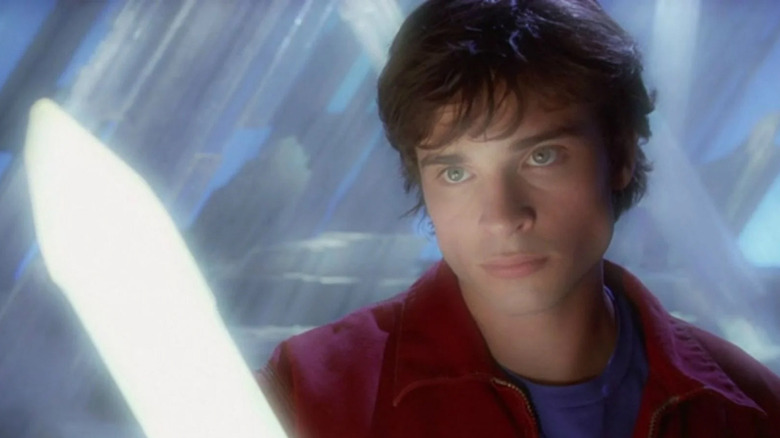 The CW
While the fandoms for Marvel and DC properties tend to be hunkered down in their own forts, lobbing stones at one another, Hollywood is less stringent. Production crews often hop between both brands, jumping from a Marvel television show to a DC movie, or vice versa. A job is a job, and many production staff aren't wholly tied to any one fandom.
Take the "Batgirl" film that's coming to HBO Max later this year. That film was directed by Adil El Arbi and Bilall Fallah, a duo who also directed two episodes of "Ms. Marvel," a series coming to Disney+. "Batgirl" will also star J. K. Simmons reprising his role as Commissioner James Gordon, but fans will recall seeing him recently in "Spider-Man: No Way Home" as J. Jonah Jameson, a role he reprised from Sam Raimi's "Spider-Man" trilogy.
This movement between the big two superhero brands isn't new, however. If you jump back to 2001, you'll find how one television show based on a DC Comics hero inspired a Marvel Comics film trilogy.
Just a small town boy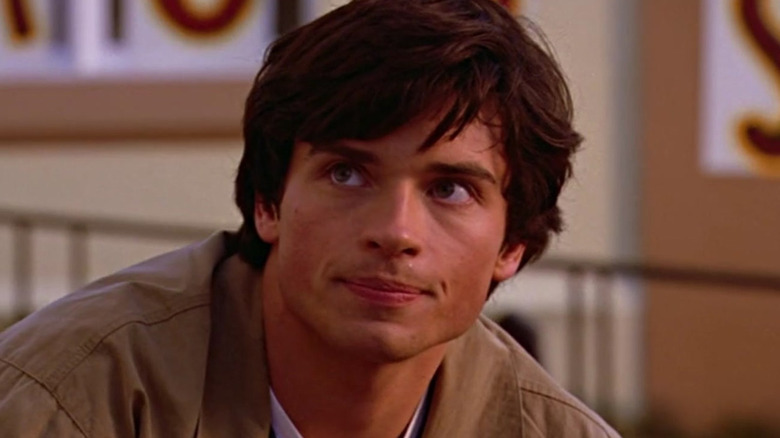 The CW
"Smallville" started its run in 2001, telling an expanded version of the origins of Superman. Instead of the high-flying hero he'd become, the show focused on Tom Welling as Clark Kent, a young teenager trapped in Smallville, Kansas. The show ran for 10 seasons and a total of 217 episodes, becoming a cornerstone for superheroes on television.
During the first season, the show was simply finding its own feet. The creative duo at the lead of the show, Miles Millar and Alfred Gough, had the ability to make vast changes to the Superman mythos because it was relatively new in the space.
"We had the freedom to change the mythology, to really make it our own, with Lex losing his hair in the meteor shower — even the meteor shower itself, which was a new development. Anyone approaching that similar story today would not be allowed the freedom that we had, because at that point no one cared," Millar told The Hollywood Reporter.
Somebody save this script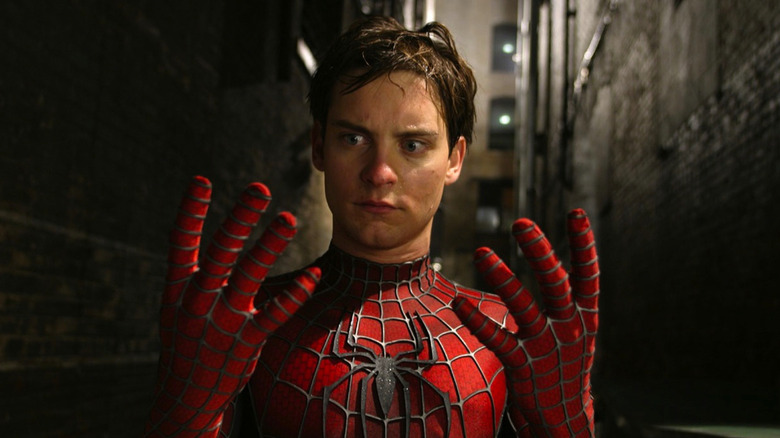 Sony Pictures
While the first season of "Smallville" was airing in 2001, Millar and Gough received an odd call. They were working within the Warner Bros. Pictures lot, and someone at Sony wanted to speak with them. "We were in the midst of the first season and we got a call that Sony wanted to meet us about something," recalled Gough. "We were like, 'We don't have time.' They were like, 'You really need to go meet with them.' We drove from Warner Bros. in Burbank down to Culver City. Matt Tolmach was the executive."
It turns out that Tolmach wanted to take the pair over to the set for Sam Raimi's "Spider-Man," which was currently in production. At the time, the production team was doing reshoots of the final confrontation between Spider-Man and the Green Goblin.
"We met Sam [Raimi] and Laura Ziskin and Tobey [Maguire]. They loved 'Smallville.' They had seen the pilot. The show had just premiered. They wanted us to write the Spider-Man sequel (Laughs.). We were like, 'Holy s**t.' You can't say no to that job," said Gough.
Millar and Gough penned the very first script for "Spider-Man 2." Co-writer David Koepp would join a month later to help, and screenwriter Michael Chabon would do his rewrite later that year. The final script involved a combination of previous work, with Raimi and screenwriter Alvin Sargent crafting it together. The final film gives Sargent the writing credit, but Gough, Millar, and Chabon all have story credits. Still, you wouldn't have "Spider-Man 2," one of the best superhero movies of all time, without Sony having love for "Smallville."