The Supernatural Episodes That Inspired Jensen Ackles Directorial Style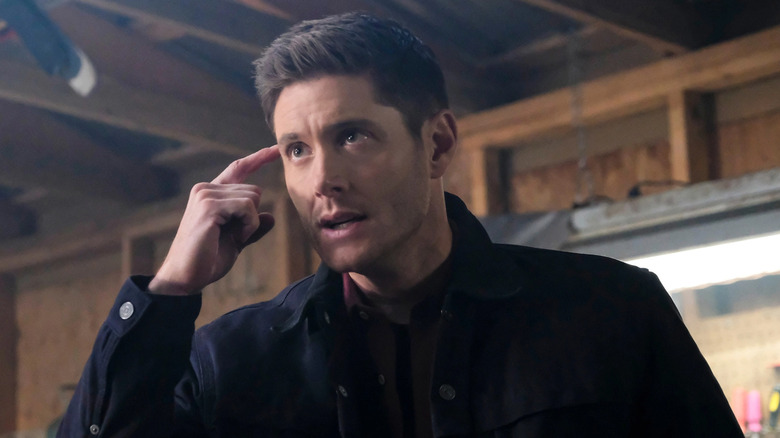 The CW
After five years of rocking flannel, cruising in the Impala, and killing monsters, Jensen Ackles decided that there was no better place to make his directorial debut than the set where he had established his "Supernatural" family. Six seasons into the series, Ackles took a seat behind the camera by directing "Weekend At Bobby's." Over the course of the show's run (which eventually capped off with a whopping 15 seasons), Ackles ended up helming six episodes total, many of which saw him pulling double-duty as both director and actor.
Ackles and "Supernatural" were like a match made in heaven (or hell, or purgatory — all of which are viable Winchester hangout spots). Ackles brought a unique perspective to the table as the series' star of many years. His episodes were sometimes a chance to turn the focus away from Sam and Dean, or otherwise, a chance to see into Ackles' understanding of the characters. "Weekend At Bobby's" kicked off his directorial turn on a high note: the Winchester-lite adventure was led by Jim Beaver, pushing Sam (Jared Padalecki) and Dean (Ackles) to the sidelines to focus on their fellow hunter and surrogate father, Bobby Singer. It's so inventive and assuredly directed that you can't tell it's Ackles' first time at the helm — but to be fair, he had some pretty notable teachers. By the time he came to the director's seat, Ackles had years of acting on "Supernatural" under his belt (along with his time on "Smallville," "Dawson's Creek" "Days of Our Lives" and more). This meant years of working in TV under talented directors. Somewhere along the way, he picked up lots of advice.
Which Supernatural directors influenced Jensen Ackles?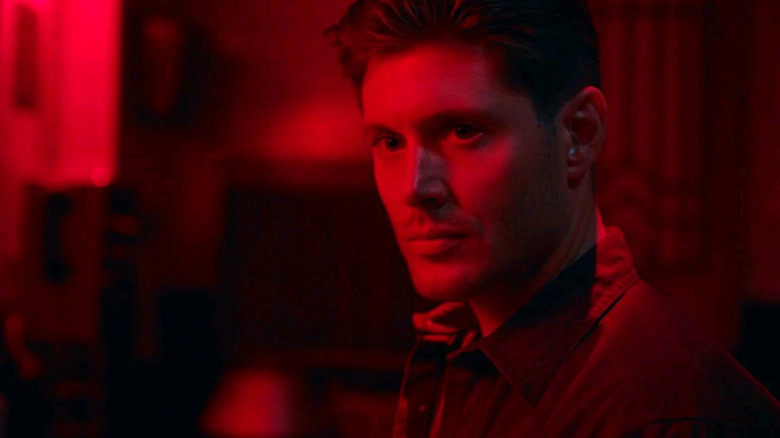 The CW
Five seasons in, Jensen Ackles had spent years working closely with the regular and guest directors of "Supernatural." During a Q & A session (via Assignment X) Ackles explained which directors were particularly influential when it came time to direct his first episode:
"I love to watch [the late] Kim Manners' episodes. He was a director who I thoroughly looked up to, both on and off the set. Also, Bob Singer has been an amazing mentor for me. And it's not in like a certain style or a certain way – it's really just in the small, little subtleties."
Both Kim Manners ("The X-Files," "Star Trek: The Next Generation") and Robert Singer ("Midnight Caller," "Smallville") were crucial contributors to the show, joining in the very first season as directors and producers. In directing some of the shows earliest and most beloved episodes, the duo helped to establish the aesthetic and visual style of "Supernatural. Manners is responsible for directing 17 episodes of the show before his death in 2009. His work included fan-favorite episodes like "Dead In The Water," "Mystery Spot" and "Lazarus Rising." Singer directed 48 episodes of the show, sticking with "Supernatural" from beginning to end: some notable episodes include "The Man Who Knew Too Much," "Scoobynatural," and the series finale, "Carry On."
A blast from the past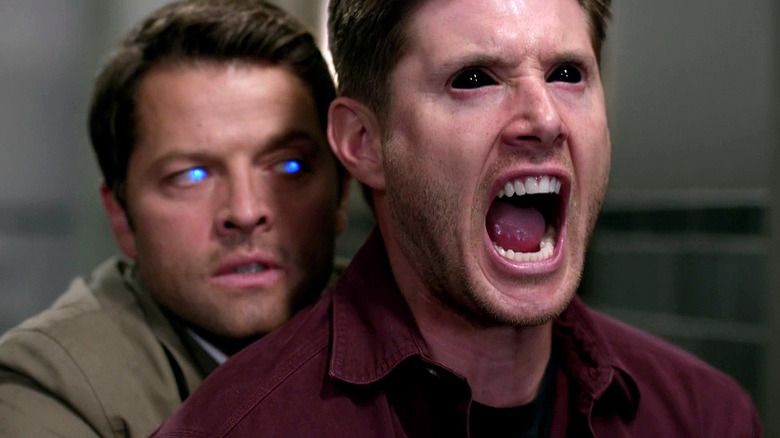 The CW
In the same interview, Ackles explained what he learned from working under Manners and Singer:
"Kim always preached that it's in the nuances — the scene is in the nuances. You may not see it written right there on the page — it's the stuff that's between the lines that really makes a scene come to life. So I try to find that both as an actor and as a director. And Bob has the same sort of advice when it comes to that kind of stuff, and he also gives me really nice technical advice. 'Drop back, use long lenses, use your focus, use your transitions to your advantage.' And so it really kind of was Film School 101 for me with these guys, and I couldn't have asked for better teachers."
Revisiting not just their episodes but earlier seasons in general was helpful when time came for Ackles' directorial takeovers. Just after helming season 10's "Soul Survivor," Ackles shared that he revisited some of the show's earliest episodes to prepare.
"I went back all the way to the pilot — I watched the pilot, I watched a couple more season 1, I watched some season 2, some of the big arc shows, the big ones — not the one-offs, but the ones that really move the mythology of the story along. Really, I know what they were about, I was there when we were doing them, but I just wanted to get kind of fired up again. And it inspires me to go back and see how far we've come and what we did when we were back then."
Ackles even revealed that he called his co-star Jared Padalecki (good to hear) to tell him, "I watched the pilot last night. It still holds up."