True Detective Season 4: Everything We Know So Far
HBO
One could argue "True Detective" season 1 was the show that made it cool for A-listers to star in prestige TV series, casting Matthew McConaughey and Woody Harrelson as a pair of bickering, haunted detectives who spend 17 years trying to catch a serial killer in the labyrinth swamps of Louisiana. After a misbegotten attempt to trade in the Southern Noir vibes of season 1 for a Californian crime drama in season 2, creator Nic Pizzolatto took the show back to its roots for its third outing. Once again pairing two character actors (Mahershala Ali and Stephen Dorff) with a remote setting (the Ozarks) and a story spanning decades, season 3 was a surefooted rebound that lacked the lightning-in-a-bottle quality of season 1.
Just as time is a flat circle (c'mon, you knew that joke was coming), the show is returning for season 4, this time with an appropriately ominous subtitle ("True Detective: Night Country") and a brand-new showrunner at the helm. Here's everything we know so far about what has the potential to be a breath of fresh air for the nearly 10-year old anthology series.
What is True Detective season 4 about?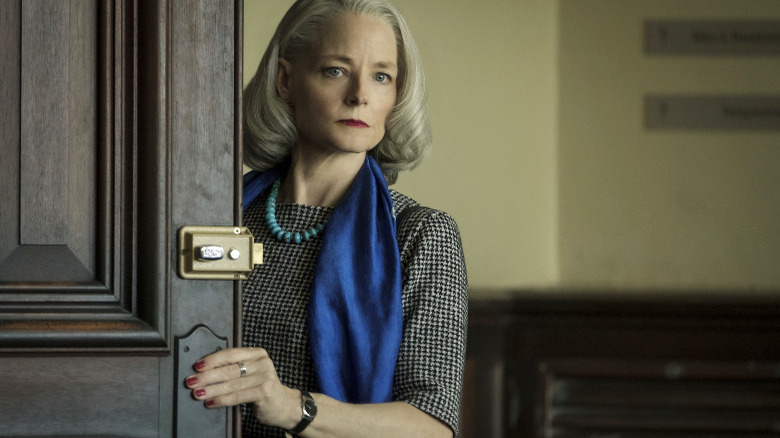 STXfilms
As with seasons 1 and 3, "True Detective: Night Country" casts two character actors (seasoned Oscar-winner Jodie Foster and up-and-comer Kali Reis) as detectives tasked with unraveling a disturbing, mysterious crime in a hostile, uninviting place. The official logline reads as follows:
When the long winter night falls in Ennis, Alaska, the six men that operate the Tsalal Arctic Research Station vanish without a trace. To solve the case, Detectives Liz Danvers (Foster) and Evangeline Navarro (Reis) will have to confront the darkness they carry in themselves, and dig into the haunted truths that lie buried under the eternal ice.
The setup for "Night Country" recalls that of "Hold the Dark," the Jeremy Saulnier-directed crime-thriller that debuted on Netflix to little fanfare in 2018. Then again, its failure to catch on with casual audiences didn't exactly come as a shock. As /Film's Chris Evangelista put it in his positive review, "Shot through with menace and unapologetically nasty, 'Hold the Dark' is bound to horrify some viewers to the point of disengagement."
Unlike Saulnier's film, "Night Country" will have the advantage of being part of the "True Detective" brand — meaning, viewers will know exactly what kind of bleak, unsettling crime story they're getting themselves into. Heck, if anything, a journey back into the indifferent, cruel universe originally imagined by Nic Pizzolatto might make for a welcome retreat from our current hellscape.
Who is working on True Detective season 4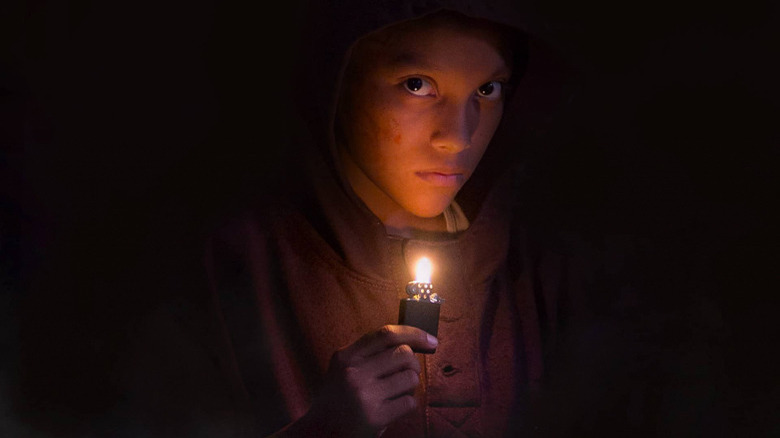 Videocine
Matthew McConaughey, Woody Harrelson, and Nic Pizzolatto will serve as executive producers on "True Detective: Night Country" with Cary Joji Fukunaga, who directed all of the show's first season. Jodie Foster will join the show's list of executive producers this season, with Alan Page Arriaga serving as a writer and executive producer. Most excitingly, "Moonlight" and "If Beale Street Could Talk" director Barry Jenkins is also executive producing this season after directing "The Underground Railroad" (one of the best — if not the best — TV shows of 2021).
Of course, perhaps the biggest news of all is that Issa López will serve as the showrunner, writer, director, and executive producer on "Night Country." The Mexican filmmaker made a name for herself with 2017's "Tigers Are Not Afraid," a fantasy-horror drama about the Mexican drug war that was heralded by critics as one of the best films of that year. López will shoot the next season of "True Detective" in Iceland for an as-yet-unknown release date, so consider this your chance to finally catch up on her previous work (if you haven't already).