Jodie Foster Will Star In True Detective Season 4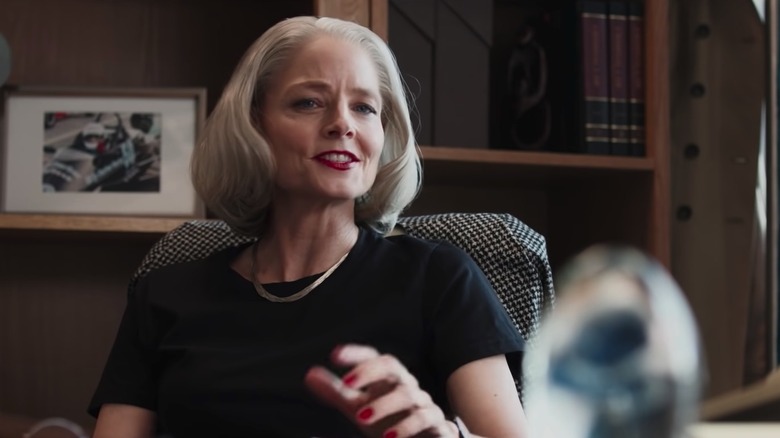 STXFilms
One of the lead roles has been cast for "True Detective" season 4 at HBO. According to Variety, Academy Award-winner Jodie Foster ("The Mauritanian") is taking on the gig. Nic Pizzolatto's crime drama anthology series was reported to be in development a couple of months ago. THR reports that this season will be called "True Detective: Night County." Here is the synopsis:
"When the long winter night falls in Ennis, Alaska, the six men that operate the Tsalal Arctic Research Station vanish without a trace. To solve the case, Detectives Liz Danvers and Evangeline Navarro will have to confront the darkness they carry in themselves, and dig into the haunted truths that lie buried under the eternal ice."
That's heavy stuff, but if anyone can handle it, it's Jodie Foster. She has two Best Actress Academy Awards for "The Accused" and "The Silence of the Lambs," as well as a nomination for both "Taxi Driver" and "Nell." She was also nominated for an Emmy Award for direction for her work on "Orange Is the New Black." Her performance in "The Silence of the Lambs" will certainly give her background as a solver of dark crimes here. 
Foster is once again solving a dark crime
STXfilms
Foster will play the role of detective Liz Danvers, though we have yet to learn the name of the actor will play the role of Evangeline Navarro. We'll keep you updated on who is going toe to toe with Foster. That's quite a role to fill!
Acting as writer and executive producer for season 4 of "True Detective" is Issa López ("Tigers Are Not Afraid," "La Boda de Valentina"). Co-writing and executive producing is Alan Page Arriaga. Foster will also executive produce the season of the crime anthology, with Academy Award-winner Barry Jenkins ("Moonlight," "If Beale Street Could Talk"), Adele Romanski, and Mark Ceryak of Pastel. Anonymous Content will executive produce with series creator Nic Pizzolatto and Matthew McConaughey, Woody Harrelson, and Cary Joji Fukunaga. 
"True Detective" has brought a number of big-name actors to the series including Matthew McConaughey, Woody Harrelson, Colin Farrell, Rachel McAdams, Vince Vaughn, and Mahershala Ali. The last season aired on the cable network in 2019, which seems like a thousand years ago, though there was a four-year break between season 2 and season 3. The first season, which starred Harrelson and McConaughey premiered in 2014. The show has received five Emmy Awards, and has been nominated for a whopping 23.