1883: The Bass Reeves Story: Everything We Know So Far About The Latest Yellowstone Spin-Off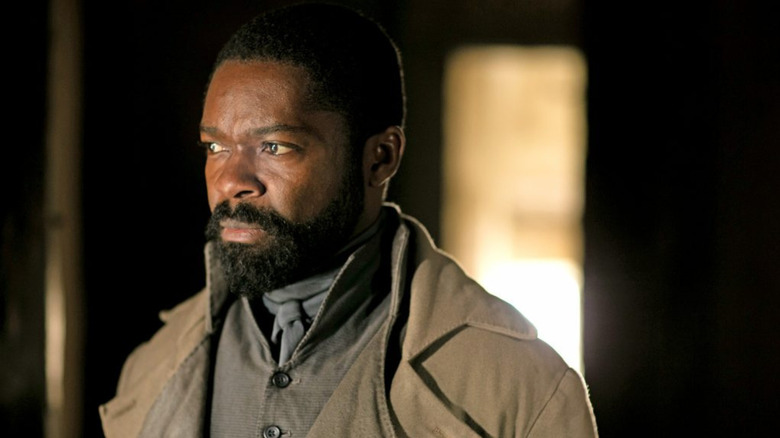 PBS
The "Yellowstone" franchise is expanding in a big way. Earlier this year in May, it was announced that "1883: The Bass Reeves Story" will be joining the acclaimed franchise, this time dipping into the real-life history of the titular Wild West lawman. Originally envisioned as a standalone series, its new focus as a part of the history of "Yellowstone" is sure to entice viewers who have grown to fall in love with the Dutton clan.
While the project is still being kept under wraps, there are a few key details that we do know about, particularly involving its cast and crew. David Oyelowo ("Selma," "Les Misérables") will be the latest to don a sharp cowboy hat as he will play Reeves, a storied lawman with a rich history. Taylor Sheridan, the architect of the "Yellowstone" franchise, will also direct the pilot episode for the limited series, as originally reported by Deadline. Although further details on the cast and crew are unknown, it is shaping up to be the most diverse entry in the "Yellowstone" franchise, particularly behind the camera.
"We have to populate the show with a bunch of Black people to make sure that going forward the next Taylors are Black and brown and that there's a bunch of them," Oyelowo told Deadline, "so that it doesn't become a scarcity of the top-flight Black directors."
Looking to find out more about "1883: The Bass Reeves Story?" Here's what else we know so far.
What The Bass Reeves Story will be about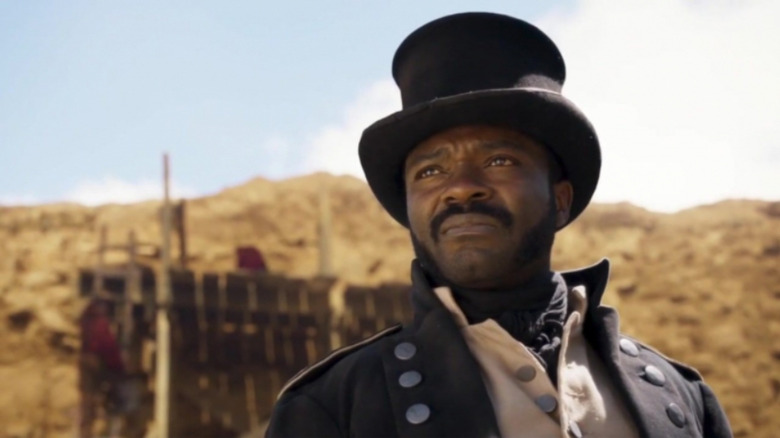 PBS
"The Bass Reeves Story" not only has the honor of being a part of the wildly popular "Yellowstone" series of shows, but it will also be one most grounded in real-world events. As explained in our previous announcement of the show, Reeves was a real lawman, having been born to enslaved people in Arkansas. After becoming free in an unknown way, he lived among various Indigenous people before returning to Arkansas in 1865.
A decade later, he became a Deputy U.S. Marshall for the Western District of Arkansas. After obtaining this title, his name became synonymous with justice, having captured over 3,000 criminals throughout a 75,000 square mile designation in Arkansas and Oklahoma. Even more impressive than his record is the number of injuries he received, which was none; he was never reported to have been injured or wounded during his time in the Wild West.
This reputation made him someone not to be messed with, something that the show is expected to elaborate on. While the real-life Reeves eventually settled in Oklahoma as a police officer, the majority of the show will likely take place during his time in Arkansas, tracing his complete story and how he became a Wild West legend.
When and where to watch The Bass Reeves Story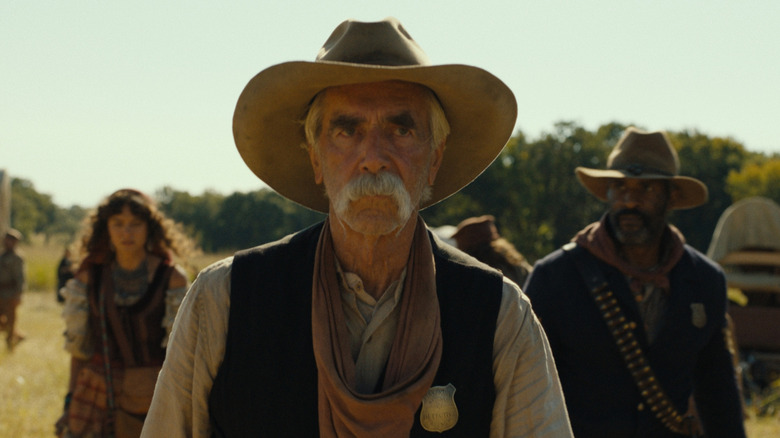 Paramount+
A release date is currently unknown, as it is unclear whether the project has even begun filming. However, Oyelowo has been reportedly hard at work preparing for the role of Reeves, which could mean that the show could film as early as this year. That being said, other "Yellowstone" entries such as "1923" (not "1932"), "6666," and of course, the flagship show's fifth season, are also in varying stages of development. It's unclear whether "The Bass Reeves Story" will take precedent over these other projects.
That being said, we do know where viewers will be able to watch it when it does eventually release. The announcement of Sheridan's directing duties on the pilot came at an event marking Paramount+'s rollout into the United Kingdom and Ireland. Given how "1883" is a Paramount+ exclusive, whereas "Yellowstone" can be found on other platforms and networks, "The Bass Reeves Story" will likely follow "1883's" footsteps. No matter where or when it lands, however, it is sure to be more than a worthy entry in the Dutton clan story, even if it doesn't directly involve them.