Will There Be A Hacks Season 3?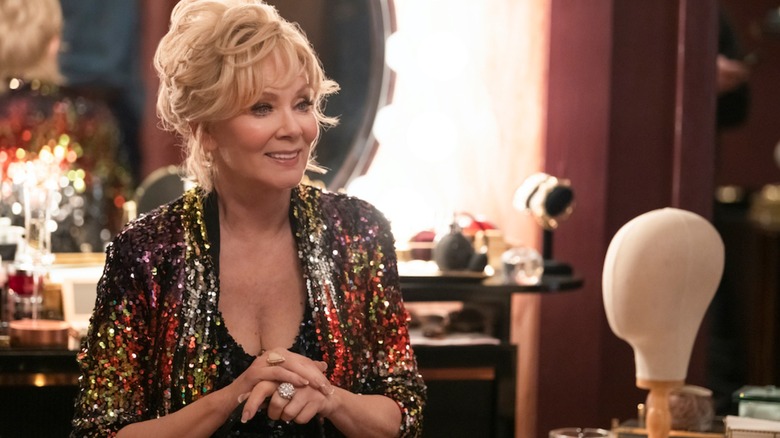 HBO Max
The comedy-drama series, "Hacks" received critical acclaim, winning Emmy awards in multiple categories, including Outstanding Writing and Outstanding Directing, along with a Golden Globe for Best Television Series – Musical or Comedy. Season 2 of "Hacks" premiered on May 12, 2022, starting with Deborah (Jean Smart) and Ava's (Hannah Einbinder) return to Las Vegas, looking for a fresh start after a major career blunder.
Given the popularity and hilarious subject matter of the show, will there be a season 3 of "Hacks?" Good news, "Hacks" has been renewed for a third season, as per a recent press release by Warner Media. Now, you can continue following Deborah and Ava's shenanigans, and how their bond further develops amid the unpredictable events that surround them.
Here's everything you need to know about "Hacks" and its season 3 renewal.
A witty, moving comedy series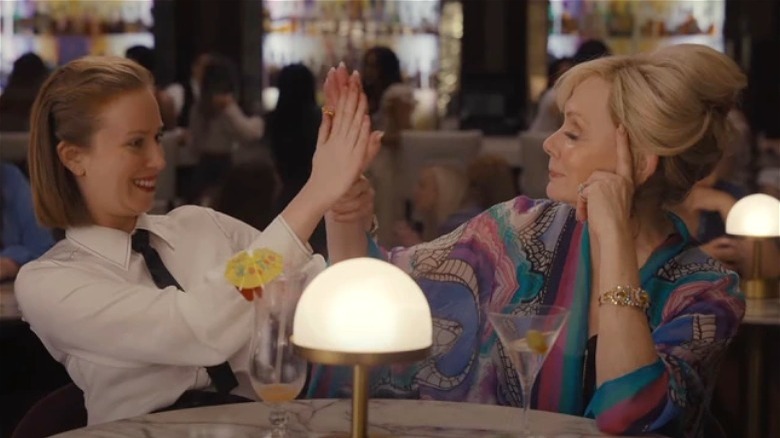 HBO Max
"Hacks" centers on Deborah Vance, a legend in the stand-up comedy arena, who plays 100 shows a year at the Palmetto casino. Despite spreading herself thin and being ever-ready to please her fans, Deborah's fame is not what it used to be, which seems to be taking a toll on her.
Hustle culture is toxic, you guys, and Deborah finds herself entrapped in this cycle. Even though she is treated with utter respect by everyone in the field, there seems to be an essential aspect that is missing in her everyday life.
As times change and competition becomes more cut-throat, Deborah must come up with fresh, relatable content, fast. Enter TV comedy writer Ava, who has been unemployed since tweeting out something problematic. This obviously does not mean that Ava is devoid of talent, and her writing services prove to be valuable for Deborah, and the pair take some time to adjust to the other's presence.
This marks the start of a moving friendship, in which the two are pushed to make essential changes in order to turn their lives around. There's a beautiful aspect of learning from one another and growing together, which is what makes the show innately special.
Get ready for more laughs and emotionally-resonant moments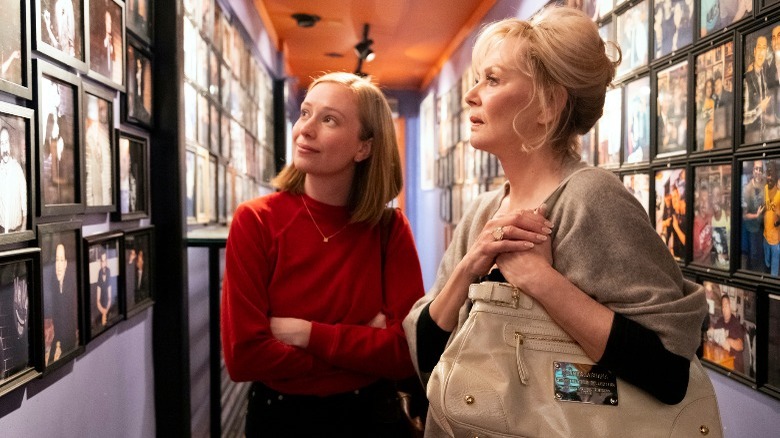 HBO Max
It is no surprise that "Hacks" has been renewed for another season, especially with Season 2's debut, which performed 125% higher than season 1 in terms of season premiere viewership. Sarah Aubrey, Head of original content for HBO Max, congratulated the show's cast and crew on "Hacks'" renewal:
"We congratulate Hacks' extraordinarily gifted executive producers and cast, and our partners at Universal Television. We are overjoyed at the audience and press response to the new season, and glad to give viewers more of this gorgeous, hilarious, moving show."
"Hacks" has been created by Lucia Aniello, Paul W. Downs, and Jen Statsky and is executive produced by Downs and Aniello under the Paulilu banner, while Statsky produces via First Thought Productions. The cast for the show also includes Christopher McDonald, Kaitlin Olson, Downs, Poppy Liu, Rose Abdoo, Mark Indelicato, Meg Stalter, Angela E. Gibbs, Luenell, Johnny Sibilly, Joe Mande, Ally Maki, and Lorenza Izzo.
A release date for "Hacks" season 3 has not been revealed yet. Season 2 of the show is currently streaming on HBO Max.