Hacks Season 2: Release Date, Cast, And More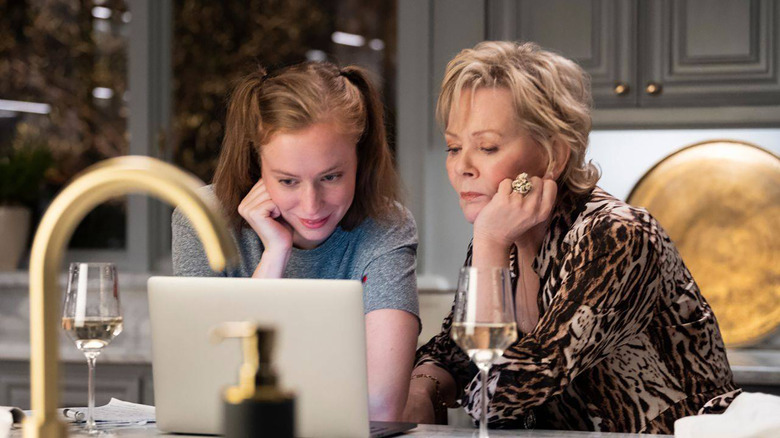 HBO Max
(Welcome to ...And More, our no-frills, zero B.S. guide to when and where you can watch upcoming movies and shows, and everything else you could possibly stand to know.)
Jean Smart has been consistently delivering dynamite performances for over four decades, but over the last five years, she's been tearing down the house. Thanks to her incredible delivery as Deborah Vance on "Hacks," Smart took home the Primetime Emmy Award for Outstanding Lead Actress in a Comedy Series and the Golden Globe Award for Best Actress – Television Series Musical or Comedy last year. Returning soon for its second season, "Hacks" is a hilarious series that knows exactly how to handle the power of someone like Jean Smart, and manages to do so in under 30 minute episodes. Smart isn't alone, however. Hannah Einbinder is equally as incredible as Ava, the perfect millennial counterpart. "I was right the day I met you: You are a f****** hack," Ava declares. Ah, conflict. Sweet, sweet, conflict. Where will our destructive duo end up for season 2? Read on for everything we know about the upcoming season of "Hacks."
Hacks season 2 release date and where you can watch it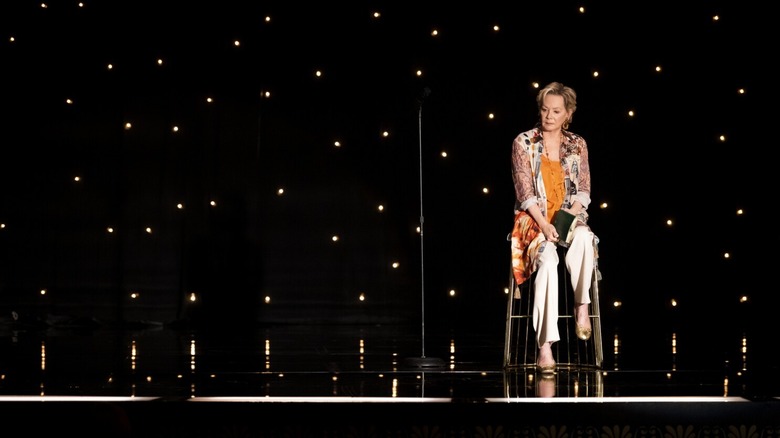 HBO Max
"Hacks" returns to HBO Max for its second season on May 12 with two new episodes. Each subsequent Thursday will release two more episodes until the show's season finale on June 2, 2022.
What is Hacks about
"Hacks" tells the story of a legendary stand-up comic named Deborah Vance (Jean Smart) who has, until now, been enjoying a life of luxury while performing in Las Vegas residency. Unfortunately, Deborah's popularity is dwindling, and she's given a young comedy writer named Ava (Hannah Einbinder) to help freshen up her act. Deborah doesn't want much to do with Ava, who had recently been "canceled" for a poorly received tweet, but the pair quickly realize that their future successes hinge on making this partnership work.
Season 1 ended with Deborah finishing her Las Vegas residency and Ava having to fly home following the death of her father, and the duo choosing to take Deborah's new act on the road to be workshopped at smaller venues around the country. All seems to be right as rain — except for the fact Ava drunkenly emailed a defamatory message to a production company intending on making a show about Deborah, painting her as a monster. There's absolutely no way this email is going to go unnoticed, and there's a good chance Ava's drunken thoughts will be at the center of the duo's conflict while they're trapped together on tour.
The cast of Hacks season 2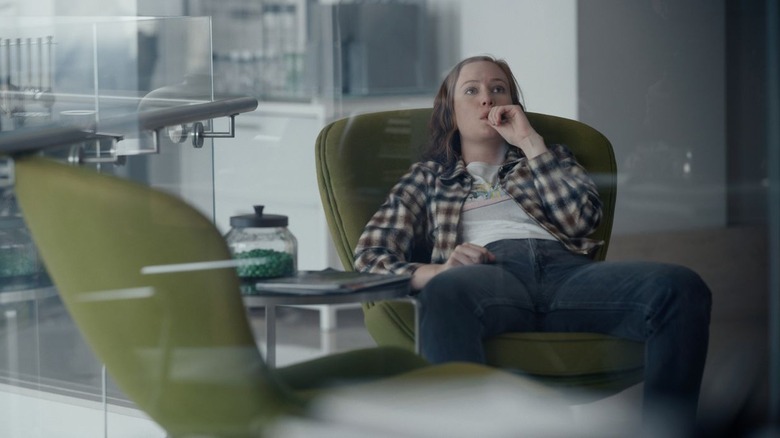 HBO Max
Einbinder and Smart are joined by an incredible cast including Carl Clemons-Hopkins as Deborah's chief operating officer Marcus, with Kaitlin Olson, Christopher McDonald, Poppy Liu, Johnny Sibilly, and Megan Stalter in recurring roles. Season 2 also marks the inclusion of new additions Laurie Metcalf, Martha Kelly, Ming-Na Wen, and Susie Essman. To add to the excitement, as was previously reported, Margaret Cho and Devon Sawa will also be appearing as special guest stars this season.
Hacks season 2 writer, director, and more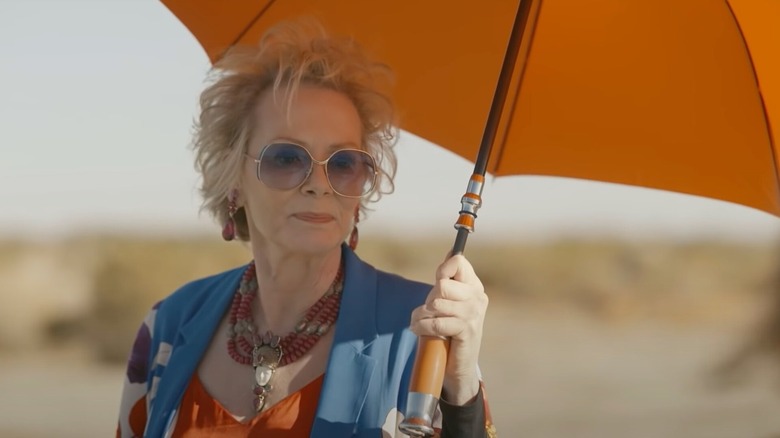 HBO Max
Show creators Lucia Aniello, Paul W. Downs, and Jen Statsky also serve as co-showrunners and executive produce alongside Michael Schur ("The Office," "Parks and Recreation") David Miner, ("30 Rock," "Brooklyn Nine-Nine," "Master of None") and Morgan Sackett ("Veep," "The Good Place"). Aniello and Downs both directed episodes in season 1, so it's probably safe to assume they'll be doing the same thing this time around.