Would Mike Colter Return As Luke Cage In The MCU?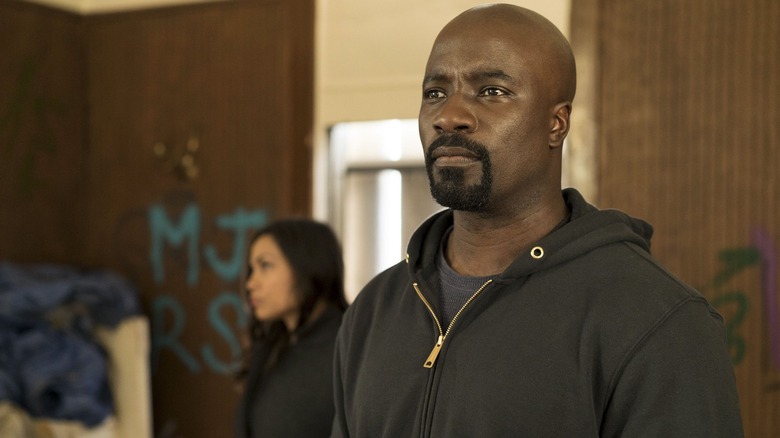 Netflix
I'm still sad about the cancellations of the Netflix Marvel series (most of them, anyway.) "Luke Cage" was one of the better shows, with some heavy hitters like Alfre Woodard, Mahershala Ali, and Rosario Dawson (who is busy now with the "Ahsoka" series on Disney+) starring in the series. The fighting was amazing — something most of the Netflix shows had going for them. The series followed superhero Luke Cage (Mike Colter) fighting crime in Harlem, after first appearing on "Jessica Jones." He would also appear in the team-up series "The Defenders."
The show may have been canceled after two seasons on Netflix, but the MCU is obviously open to Netflix superheroes appearing in films and in TV series. If you recall, Charlie Cox appeared as Matt Murdock, aka Daredevil in "Spider-Man: No Way Home," and there is a "Daredevil" series coming for Disney+ (though we don't know if Cox will appear yet, though it would be odd if he doesn't). Vincent D'Onofrio reprised the "Daredevil" role of Kingpin in the Disney+ series "Hawkeye" as well. 
Now, Mike Colter is currently appearing on season 3 of the series "Evil," but he told Rich Eisen (via ScreenRant) on "The Rich Eisen Show" recently that he gets recognized as Luke Cage on the street a lot. Eisen then asked him if there was a possibility that he would return to the Marvel superhero role.
'They live on rumors'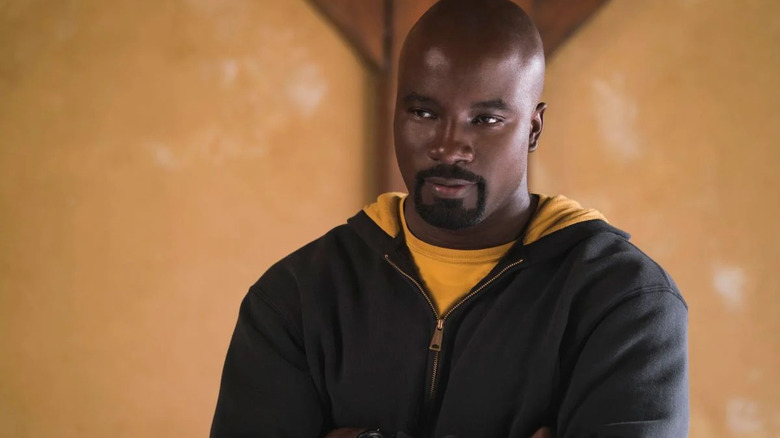 Netflix
Colter told Eisen, "There is [a possibility], I guess, I just don't know how likely it is, and I don't have anything tangible to offer. People always ask me, 'Is it possible?' and I'm like, 'Anything's possible'. They live on rumors and I go, 'I mean, you know as much as I know.' People read those articles, that's the exact same amount of information that I have."
When asked if he'd be open to the return, Colter said:
Sure, sure. I'd be open to it, yeah. I mean I had a great time, and I've had a nice break from that much action, in terms of physical action, in terms of filming a superhero show. So I'd be up for it again, but when I left I was pretty tired physically. It's like, you know, when you play a sport you need a little off-season. So it was fun to take a break, you know?"
Needing to take a break does make sense though. Those fight scenes in all the Netflix series were really brutal. We only got two seasons of Colter's Luke Cage on Netflix, and it wasn't enough. The only worry in a reboot on Disney+ is that the shows likely won't be as adult-focused as the Netflix ones. The series are streaming uncensored and unchanged on Disney+ right now, so maybe, but I wouldn't bet money on it being that dark. Still, it would be so cool to see Luke Cage again.
As ScreenRant points out, Luke Cage has been a member of the Thunderbolts superhero (sort of?) team up in the comics, so the news about a "Thunderbolts" film coming up means that we have a perfect way to bring him back.