A New Daredevil Series Is In The Works At Disney+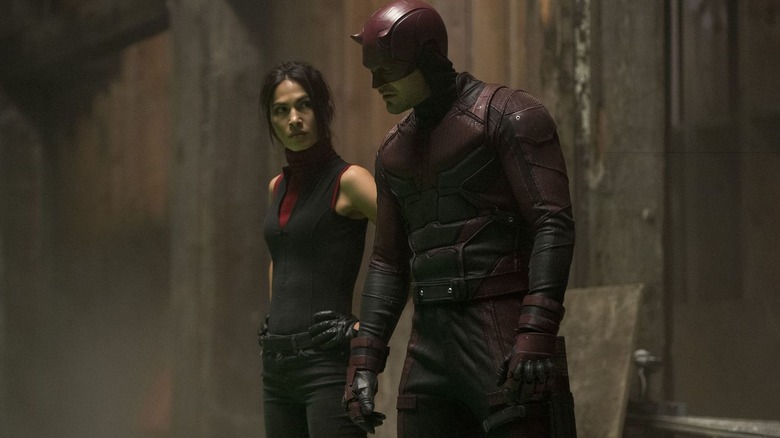 Netflix
Surprise, surprise! Ever since the Marvel/Netflix collaboration on "Daredevil" was brought to an abrupt end (along with all the rest of the planned "Defenders" franchise), fans have been champing at the bit for any and all news on whether the Man Without Fear would be brought back and officially integrated into the Marvel Cinematic Universe proper — not just left to wallow in the small screen leftovers where references and connections mostly only worked on a one-way street. The surprise return of Charlie Cox in the role of lawyer Matt Murdock in that one scene in "Spider-Man: No Way Home" brought the roof down among my theater audience on opening night (and presumably everyone else's), giving Marvel Studios even more reason to move forward with a series or a movie of his very own.
Well, it certainly seems as if we now have a better idea of Marvel honcho Kevin Feige's plans for the street-level superhero. Variety is reporting that a new Disney+ "Daredevil" series is currently in the works — though we must caution that there is no indication as of yet whether Charlie Cox himself will actually return to reprise his fan-favorite role. According to the report, Matt Corman and Chris Ord (most well-known as co-creators of the USA Network series "Covert Affairs") are attached to write and executive produce the new series.
Daredevil comes home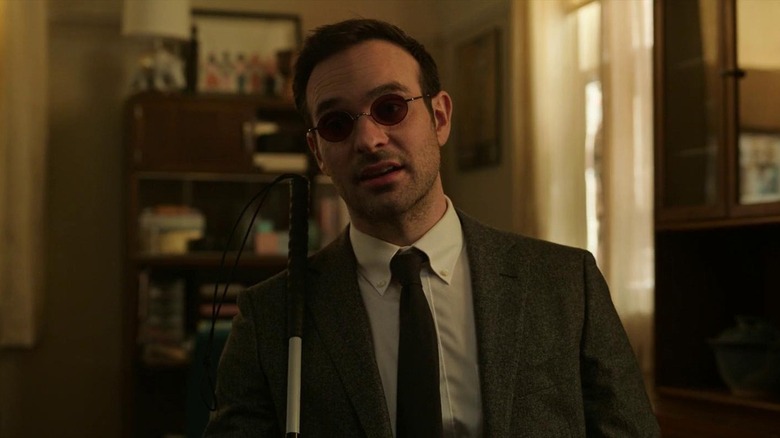 Sony Pictures
This development would seem to bring an end to months and months of breathless speculation and rumors, between Charlie Cox's cameo in "Spider-Man: No Way Home" and even Vincent D'Onofrio returning as Wilson Fisk (aka Kingpin) in the Disney+ series "Hawkeye." While Marvel officially had no comment on this report, it certainly feels like a no-brainer to bring back both actors to reprise their original roles as the two fierce enemies. The question of whether any of the Netflix shows remain in continuity and canon with the rest of the MCU will likely continue to hang over the entire franchise, but it's undeniable that the two characters embodied by these performers share a long established history together that fans will all but demand be continued in the MCU under Feige's direct supervision.
The report doesn't include any other nuggets of information that would indicate how soon this Disney+ "Daredevil" series may come together or whether it would retain the same amount of mature content as the Netflix series was able to, but at this moment viewers are likely relieved to know that this is even in the works to begin with. Marvel has been flying high with several entertaining and successful Disney+ shows in between their traditional blockbuster movies, drawing in subscribers to their streaming service at a dizzying rate. Based on the collective response to both Kingpin and Matt Murdock's returns in recent MCU installments, it's probably the easiest call in the world to greenlight a new "Daredevil" series. Until that officially happens, however, keep a close eye on /Film for more updates.