Charlie Cox Didn't Know He Was Auditioning For Daredevil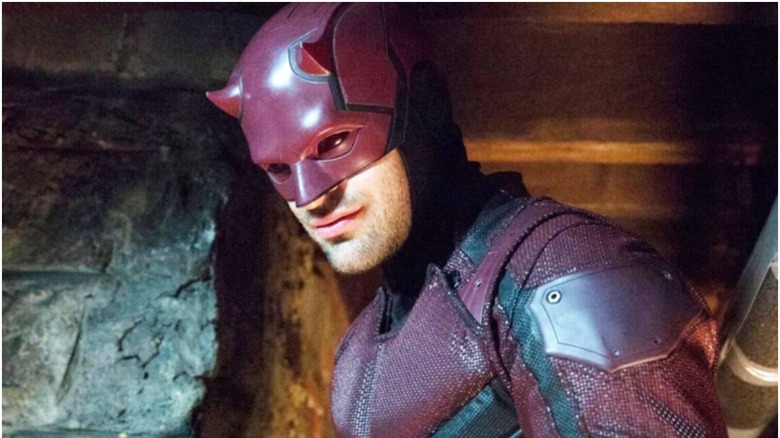 Netflix
You can lob a lot of complaints at the Marvel Cinematic Universe, but their casting directors are quite good at their jobs. Just one of their excellent picks was Charlie Cox as Matthew Murdock/Daredevil. Cox played ol' Hornhead for three seasons of the character's eponymous show and one of "The Defenders." Cox embodies the Matt Murdock of the comics: the pained wit, righteous Catholic guilt, and struggle over whether he enjoys dishing out pain a little too much — they're all there.
Cox was so popular in the role he's since returned to it even after Netflix pulled the plug on "Daredevil." He cameoed in "Spider-Man: No Way Home," and with a new "Daredevil" series in the works, Cox's full-time return to the part seems inevitable. But Cox didn't know what show or character he was auditioning for in the early stages of the process.
Auditioning for the Man Without Fear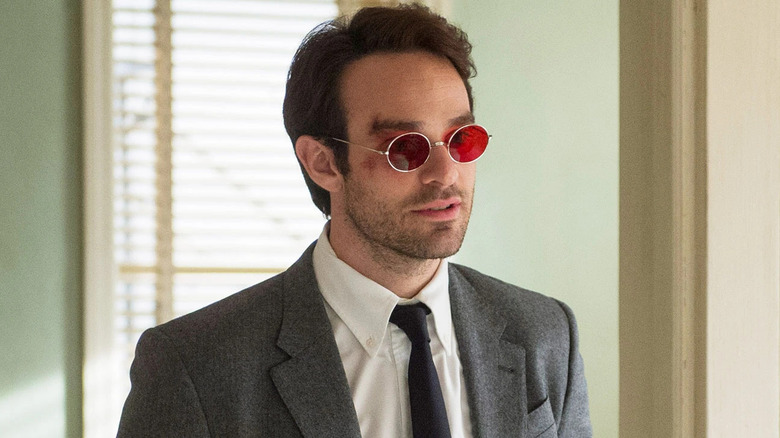 Netflix
On a Collider panel at the 2018 Las Vegas Comic Con, Charlie Cox was asked about his audition for "Daredevil." He responded:
"I got a call about an audition. It was a secret, they didn't tell us what it was called or what it was, I just had some lines ... the story I tell is that I didn't know the character was blind in my first audition, so I didn't do that, and then you know it's quite a rigorous process. I had to audition, I had a Skype, I was then allowed to read the first two episodes, and then I had to fly to LA to have a screen test, and then I had a meeting, and then I had another screen test, and then eventually I got the job. So it was a real process, I was really jumping through a lot of hoops to get it."
Needless to say, Cox was cast as Daredevil; he had actually been the first choice for the part. In the same panel, Cox recounted a conversation with a Marvel executive after he'd been cast. "He said, 'Yeah I was watching "Boardwalk Empire" a few years ago, and I was like, 'That's the guy who's gonna play Matt Murdock!' I was like, 'Wow, wish I had known that!'"
It was likely former Marvel Chief Creative Officer Joe Quesada. Jeph Loeb, who was head of Marvel TV during "Daredevil," recounted Quesada telling him in 2012 how he'd found the perfect actor to play Matt Murdock. The actor was Cox, who was currently starring on "Boardwalk Empire" as IRA soldier Owen Sleater. What made Cox so perfect? As Loeb elaborated, it wasn't just Cox's charm and physical commitment (though those helped), but also his vulnerability.
It's not just Charlie Cox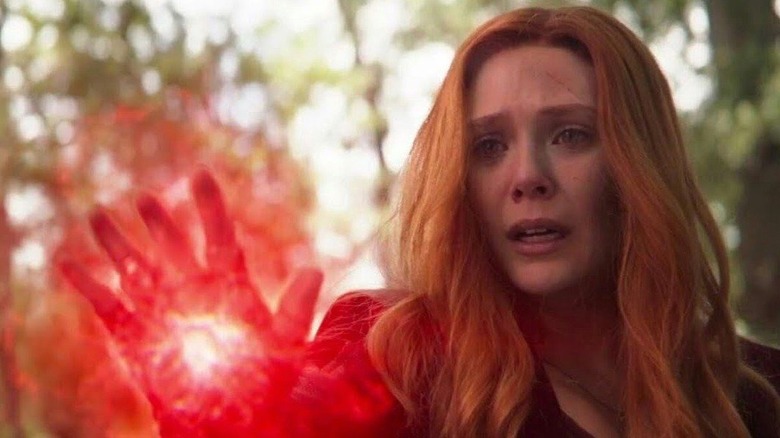 Marvel Studios
Charlie Cox's situation isn't a unique one. For "Loki," Tara Strong (Miss Minutes), Sophia Di Martino (Sylvie) and Wunmi Mosaku (Hunter B-15) have all spoken about their experiences being in the dark before being cast. While appearing on GQ's "Actually Me," Zendaya recounted her audition for "Spider-Man: Homecoming." For starters, her agents had to go above and beyond to find out what movie the audition was for since the studio was tight-lipped. She also didn't walk into the audition knowing what character she was up for. She explained:
"I just thought it was 'girl in Spider-Man movie,' I didn't really know what character, or what kind of character they would be. Right before the screen test they were kind of saying, 'These are the characters we're reading for, MJ being one of them, and I was like, 'Oh that would be so cool.'"
The secrecy doesn't end once the actors get their parts. While appearing on "The Late Show With Stephen Colbert" in 2017, Elizabeth Olsen (Wanda Maximoff/The Scarlet Witch) also confirmed she and her "Avengers: Infinity War" costars received incomplete scripts. She told Colbert: "This time they actually decided not to give us scripts. They gave me my pages and then they explained other things that are happening, but [if I go see the movie] I'll be so shocked!"
So why the secrecy? Spoilers. As /Film's Sandy Schaefer has written about, Marvel Studios has made the concealment of big moments and characters a cornerstone of their marketing; if audiences want the whole picture, they have to see the movie themselves. This approach requires minimizing uncontrolled leaks of spoilers. The only way to keep a secret safe is if few people know it — hence actors going into auditions blind.