Boardwalk Empire's Stephen Graham Joins Daisy Ridley In Young Woman And The Sea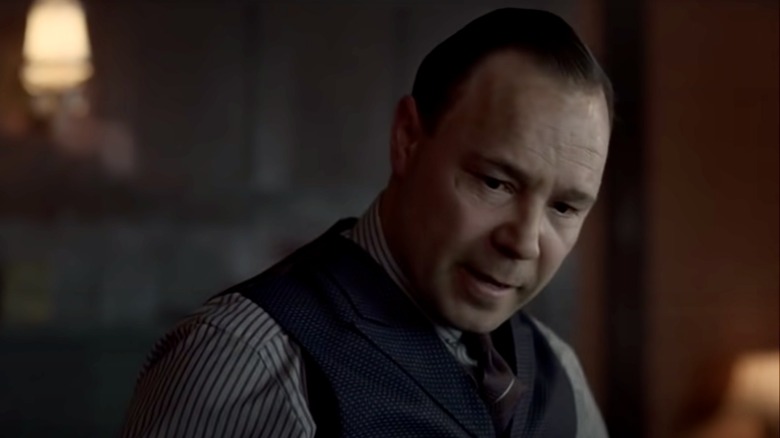 HBO
Stephen Graham, fresh off his BAFTA-nominated role in the tense, real-time restaurant drama "Boiling Point," has joined the cast of "Young Woman and the Sea" opposite Daisy Ridley.
Graham is known for his performances in crime movies like "Snatch" and "The Irishman" and for playing Al Capone on HBO's "Boardwalk Empire," but he was also seen last year in "Venom: Let There Be Carnage," and he appeared in the last two "Pirates of the Caribbean" films. "Young Woman and the Sea" will reunite him with producer Jerry Bruckheimer as well as filmmaker Joachim Rønning and screenwriter Jeff Nathanson, who, respectively, co-directed and penned the script for the fifth and final Jack Sparrow adventure, "Pirates of the Caribbean: Dead Men Tell No Tales."
The exact nature of Graham's role in "Young Woman and the Sea" is unspecified (maybe he'll play the sea?), but per Deadline, Tilda Cobham-Hervey ("I Am Woman") is joining the cast with him as the sister of Ridley's character, Gertrude "Trudy" Ederle. "Young Woman and the Sea" is based on Ederle's true story as the Olympic gold medalist who became the first woman to swim across the English Channel in 1926. Chad Oman also serves as a producer on the film, which is an adaptation of a Glenn Stout book and will be a Disney+ release.
Cue the ticker-tape parade for Daisy Ridley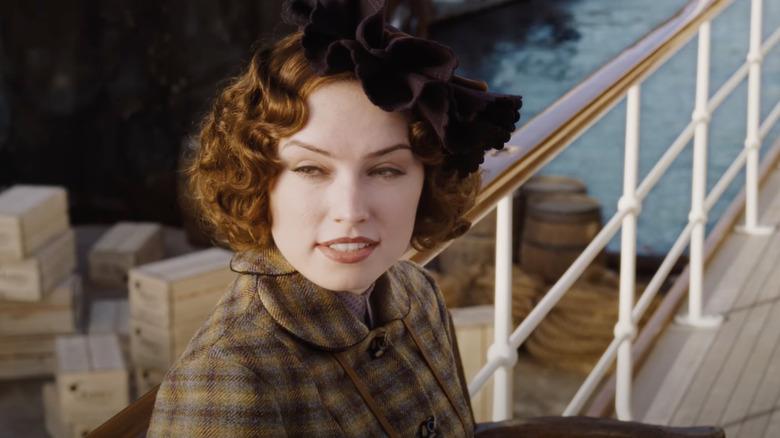 20th Century Studios
We first heard about "Young Woman and the Sea" back in December 2020, when Ridley was only a year removed from her "Star Wars" trilogy ender, "The Rise of Skywalker." Since then, she has narrated an IMAX documentary and made a couple of TV appearances as herself, but her only major movie role has been "Chaos Walking," the bulk of which she finished shooting back in 2017 after principal photography wrapped but before the film underwent reshoots in Spring of 2019. This means that we've actually yet to see Ridley appear in any new movie she filmed after "The Rise of Skywalker" (since "Chaos Walking" had been sitting on the shelf and reshoots on it were done before December 2019). 
In "Young Woman and the Sea," Ridley will be playing an athlete who pulled off a historic accomplishment: braving the treacherous English Channel in a pair of leak-proof goggles sealed with candle wax and receiving a ticker-tape parade when she made her homecoming to New York. It will be interesting to see Ridley return to the screen in a non-"Star Wars" role and pair with Graham in "Young Woman and the Sea" as she makes her own homecoming of sorts on Disney+.