Disney's Emmy Consideration Page Suggests Hawkeye Might Get A Season 2 After All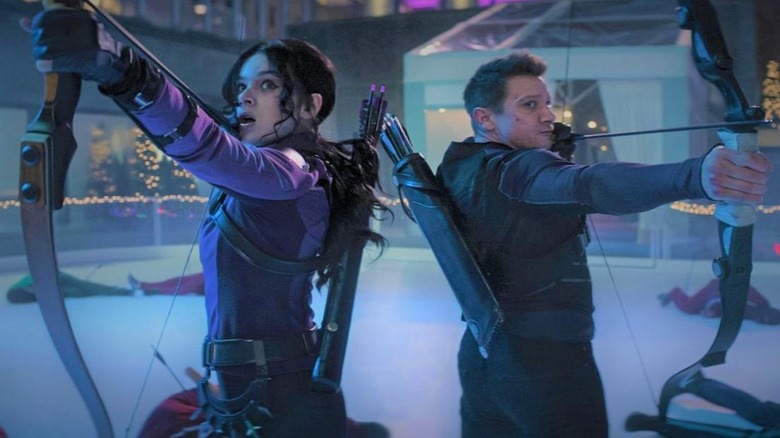 Disney+
Let's not close the book on "Hawkeye" just yet. The Disney+ series, which aired last winter, is currently making the rounds ahead of Emmy nominations, and a small detail on their submission site hints that "Hawkeye" season 2 could still happen.
Last month, news surfaced that both "Hawkeye" and "Moon Knight" would be submitted for Emmy consideration under the Limited Series banner, meaning both shows told self-contained stories that were only intended to air one season. Now, though, Disney appears to have reversed course, listing "Hawkeye" as a comedy series on their For Your Consideration site.
The Limited Series Emmy categories are a place that seem to be either highly coveted or mostly ignored, depending on the year. These days, the Limited Series competition is stacked, with shows like "Mare of Easttown," "Midnight Mass," and "The Underground Railroad" all vying for recognition for telling excellent single-season stories. Only, plenty of shows that are marked as Limited Series for award season don't turn out to be over, and go on to make more seasons after the fact, leading to plenty of confusion about the category limitations. It looks like Marvel's "Hawkeye" might be nipping that problem in the bud by opening up the possibility for a second season.
The door is open for more Hawkeye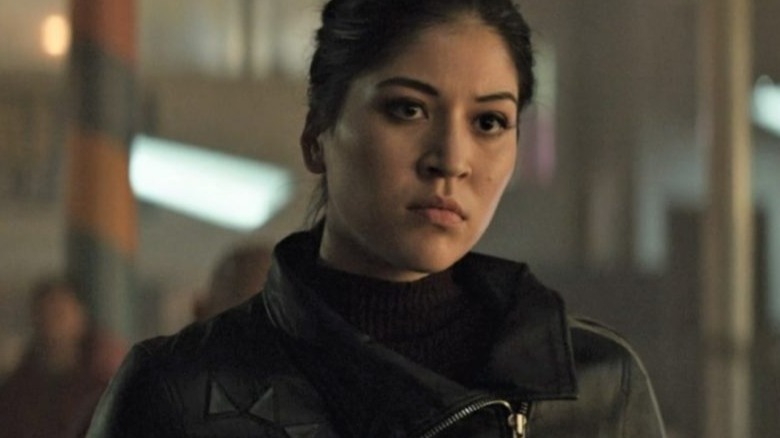 Disney+
The site shows a list of categories into which "Hawkeye" is throwing its name in the running, including Outstanding Comedy Series, Directing For A Comedy Series, and recognition for performances by Jeremy Renner, Hailee Steinfeld, Alaqua Cox, and more. While "Hawkeye" has its funny moments, it doesn't always feel like a comedy, but the category switch is less about tone and more about longevity. Shows that are entered into these races are typically planned as ongoing series, not one-offs. So maybe, just maybe, "Hawkeye" season 2 is a go.
Of all the Marvel TV shows to date, "Hawkeye" would actually perhaps work best as a single season show. With its holiday season setting, the series felt like a special one-off set against a backdrop of snowy New York City. The titular character, played by Renner, also feels like he's ready to hang up his bow and arrows and let the next generation take a shot at saving the world. But the comics the series draws from, written by Matt Fraction, still have plenty of ground left to cover.
Regardless of the show's future, characters from the six-episode first season will definitely be popping up elsewhere in the MCU in the future. Deaf, Native American, superpowered character Maya Lopez (Cox) appeared in "Hawkeye," and her spin-off series, "Echo," is currently in production. There's also been talk of a new "Daredevil" series in the works at Disney+, which means we may not have seen the last of Vincent D'Onofrio's Wilson Fisk. Plus, Steinfeld's Kate Bishop seems like she's just getting started.