Superhero Bits: Moon Knight And Hawkeye Are Probably One-And-Done Shows, The Shin Ultraman Trailer & More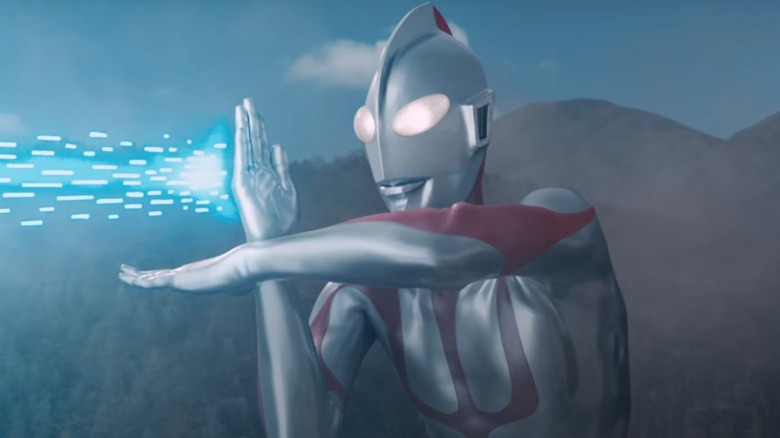 Toho
(Superhero Bits is a collection of stories, updates, and videos about anything and everything inspired by the comics of Marvel, DC, and more. For comic book movies, TV shows, merchandise, events, and whatever catches our eye, this is the place to find anything that falls through the cracks.)
In this edition of Superhero Bits:
A new trailer for "Shin Ultraman."
Nicolas Cage would like his stolen comic books back, please.
"Moon Knight" and "Hawkeye" almost definitely not getting second seasons.
IDW is launching a ton of new original comics.
IDW is massively expanding its slate of original comics
IDW has decided to expand its lineup of original comics in a pretty significant way by enlisting creators such as Scott Snyder, Cavan, Scott, G. Willow Wilson, and many more for nine new books that will begin rolling out in July. The teaser above offers a glimpse at what's to come, and it's a pretty varied lineup. Mark Doyle, editorial director of Originals at IDW, had this to say:
"A year ago we gave ourselves a mission: to make IDW the destination for premier talent and rising stars. This is an unprecedented moment in IDW's history, and there's been a tremendous team effort from our creative and editorial teams and everyone at the company to develop a stellar slate of original stories—and we're having a blast doing it!"
Things kick off with Scott Snyder's "Dark Spaces: Wildfire" in July.
The Flash season 8 Death Rises promo
Here is the official promo for the 12th episode of the eighth season of "The Flash" on The CW:
With a new Meta terrorizing the city, Joe (Jesse L. Martin) lends a hand to the local authorities, meanwhile Barry (Grant Gustin) gets an assist from Cecille (Danielle Nicolet) who helps to track the mass murderer.
Phil Chipera directed the episode working from a story by Alex Boyd and teleplay by Arielle McAlpin and Dan Fisk.
Moon Knight Khonshu and Layla Pop! figures
The folks at Funko have revealed a couple of new Pop! figures from Marvel's "Moon Knight," including the God Khonshu and Marc Spector's partner in adventure (not to mention wife!) Layla, played by May Calamawy. As noted in the above Instagram post, pre-orders are available across a variety of retailers. So those who are interested would do well to check at the retailer of their liking to try and secure one or both of these.
Teenage Mutant Ninja Turtles: Shredder's Revenge featurette
Tribute Games' Jean-Francois Major and Cyrille Imbert from Dotemu recently sat down to discuss the upcoming "Teenage Mutant Ninja Turtles: Shredder's Revenge" video game. This very much looks like it is going to please fans of old-school games in the franchise, such as the all-time banger "Turtles In Time." Not only does this provide a good look at the gameplay, but we get a nice sense of just how much was poured into this, and it does appear that it was made with an awful lot of love. The game does not yet have a release date but is expected to arrive sometime this year.
Nicolas Cage just wants his stolen comic books back
Nicolas Cage is an avid comic book fan and, at one point, had a pretty impressive collection that was stolen. Now, in a new promo for his latest movie "The Unbearable Weight of Massive Talent," Cage reveals that he would very much like those books back when asked what treasure he would still in a tip of the cap to his role in "National Treasure." What's more, Cage isn't even speaking selfishly here as he brings up donating the books to charity, rather than just keeping them, which he absolutely has every right to do since they were his in the first place. Please, somebody, give Nic Cage his comic books back.
Levi Miller joins the Kraven the Hunter movie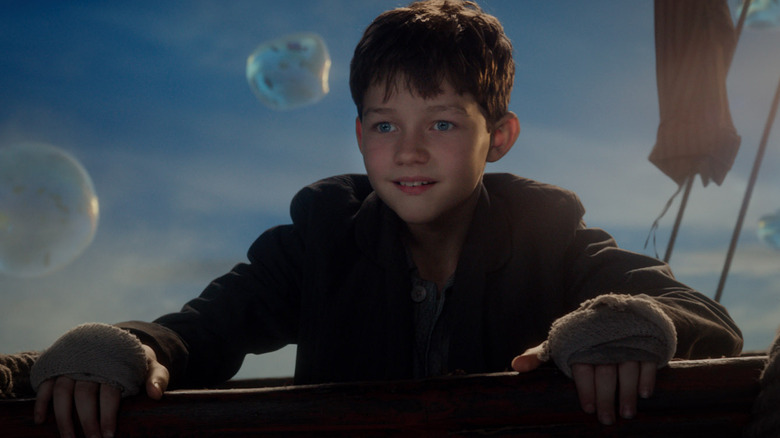 Warner Bros.
Even though production is already well underway on Sony's latest "Spider-Man" villain spin-off film "Kraven the Hunter," the cast continues to grow. As reported by Deadline, Levi Miller ("Pan") is set to star in the Marvel Comics adaptation alongside Aaron Taylor-Johnson, who is playing the lead. The solid cast also includes the likes of Ariana DeBose, Russell Crowe, Alessandro Nivola, Christopher Abbott, and Fred Hechinger. JC Chandor ("Triple Frontier") is in the director's chair with the movie currently set to arrive in theaters on January 13, 2023.
The Batman scene gets the '60s treatment from Shazam! director
"The Batman" is set to hit HBO Max next week and "Shazam!" director David F. Sandberg decided to have a little fun with the film while also promoting its upcoming streaming release. The above video showcases the scene, in which, Robert Pattinson goes full whoop-ass on some criminals on the streets of Gotham City. Sandberg decided to give it the 1960s "Batman" treatment by adding lots of sound effect cards to the gritty, violent scene from the film. Amazing he found time to do this while getting "Shazam! Fury of the Gods" ready for release later this year.
Hawkeye and Moon Knight are limited series, don't expect a second season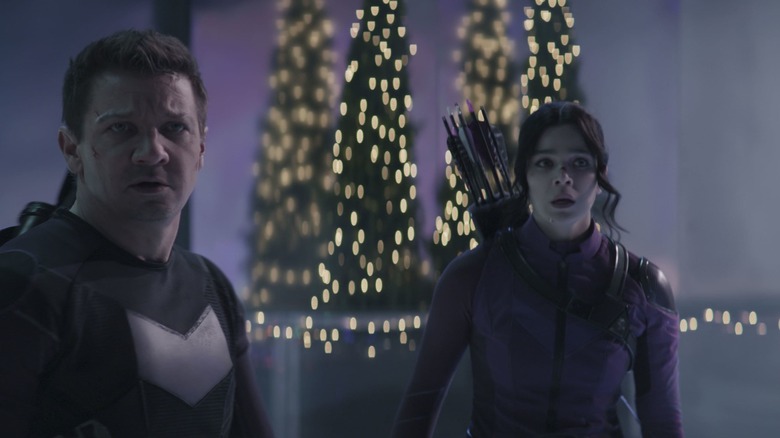 Disney+
While it had largely been assumed up to this point, both "Hawkeye" and "Moon Knight" are now firmly in the limited series camp, meaning it is highly unlikely we are going to see a second season for either show. The news comes from Variety, with the outlet revealing that Disney is submitting both shows for Emmy consideration under the Outstanding Limited or Anthology series category. So, much like WandaVision before it, it appears these were one-and-done trips on the small screen for Jeremy Renner and Oscar Isaac. Though that doesn't mean their time in the MCU is up, it just means they would pop up elsewhere, should either actor return in any capacity.
The Shin Ultraman teaser trailer
Lastly, today brings a trailer for the upcoming reboot of the "Ultraman" franchise, titled "Shin Ultraman." That title may ring a bell as it takes some inspiration from 2016's much-acclaimed "Shin Godzilla," which served as a pretty radical and impressive reboot of the franchise from Toho. The studio is also behind this reboot, which hails from directors Hideaki Anno and Shinji Higuchi. Even though this is only 30 seconds worth of footage, it packs one heck of a punch, with several giant monsters, a very serious tone, lots of action, and the man himself at the center of it all. No word yet on a release date but it is expected to arrive later this year. Be sure to check out the teaser for yourself above.