Doctor Strange In The Multiverse Of Madness Passes $800 Million Worldwide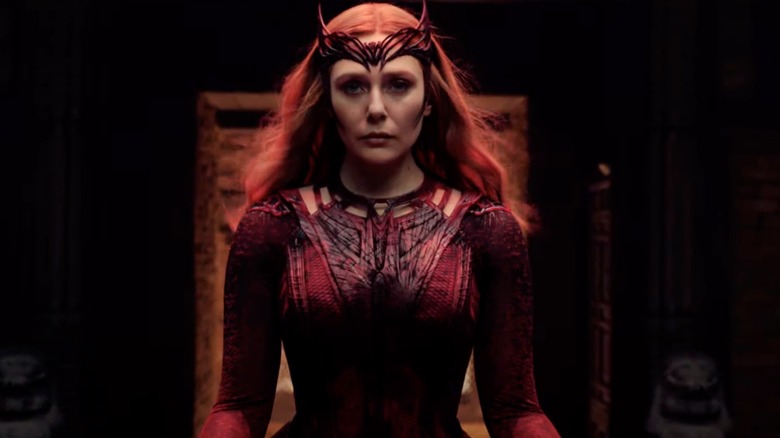 Marvel Studios
In news that should surprise no one, a Marvel Studios film — in this case, "Doctor Strange in the Multiverse of Madness" — is holding steady at the top of the box office after three weekends. The Sam Raimi-directed sequel is currently playing in 4,534 theaters nationwide. "Downtown Abbey: A New Era" opened in theaters this week, and Variety reports a total weekend gross of $16 million at the domestic box office. It had a stronger showing internationally, with a worldwide total of $51.7 million at the end of this weekend. 
At North American theaters however, "Multiverse of Madness" held onto the #1 spot, adding $31.6 million from domestic theaters for a running total of $342 million in North America. In combination with its $461 million gross in international markets, this means that the Benedict Cumberbatch-led sequel has now surpassed $800 million worldwide. 
That's nothing to sneeze at, though it's worth noting that $31.6 million is about half of what "Multiverse of Madness" made in its second weekend, and it was already down 67.5% from its opening weekend. As we previously reported, this put it behind "Black Widow" as the second biggest second-weekend drop in the history of the Marvel Cinematic Universe. "Black Widow" also did not have the benefit of being exclusive to theaters, as it received a simultaneous Disney+ Premier Access release.
"Doctor Strange in the Multiverse of Madness" received a B Cinemascore on opening weekend, and as of this writing, its Tomatometer rating has dropped down to 74%, which puts it at the low end of positive for a Marvel movie. These numbers don't necessarily mean anything if you enjoyed the film (as I did), but situated within the context of Phase Four of the MCU as a whole, they may go toward showing a somewhat downward trend for Marvel in the aftermath of "Avengers: Endgame."
The chinks in Marvel's armor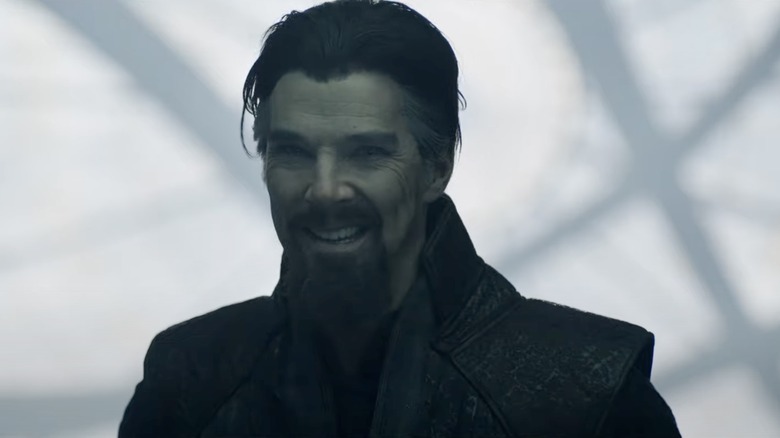 Marvel Studios
"Endgame" is still the second highest-grossing film of all time, and it would be hard for any franchise to top that. "Spider-Man: No Way Home" came close, grossing almost $2 billion worldwide and besting James Cameron's "Avatar" as the third highest-grossing domestic film ever. Yet it could be considered something of an outlier: a mega-sequel to 20 years' worth of "Spider-Man" movies, with the momentum of both Tom Holland and Tobey Maguire's respective trilogies behind it, as well as Andrew Garfield's duology.
Marvel has done alright in Phase Four with movies and TV shows that served as a continuation or epilogue to existing storylines, but "Shang-Chi and the Legend of the Ten Rings" notwithstanding, the studio has had less success with new characters in Phase Four. "Eternals" was the first MCU film to receive a negative Tomatometer rating, and recent shows like "Moon Knight" and the upcoming "She-Hulk," which just dropped its first trailer this week, have given us all further occasion to ponder the whys and wherefores of dodgy visual effects in Marvel's Disney+ shows.
If it's just a case of VFX artists working with smaller budgets, struggling to meet irrationally tight deadlines, and not being given enough time or resources to bring their work up to a good standard, I can certainly sympathize with that. But there's a lingering sense through all of this that the big shared-universe MCU party that has dominated Hollywood for the last decade-plus may be dying down a little — or at least dipping into a valley and in need of another peak. All that said, I still think "Doctor Strange in the Multiverse of Madness" reconfirms why Marvel works best on the big screen.
"Doctor Strange in the Multiverse of Madness" is in theaters now.