Superhero Bits: Thor: Love And Thunder Runtime, The Future Of The Arrowverse & More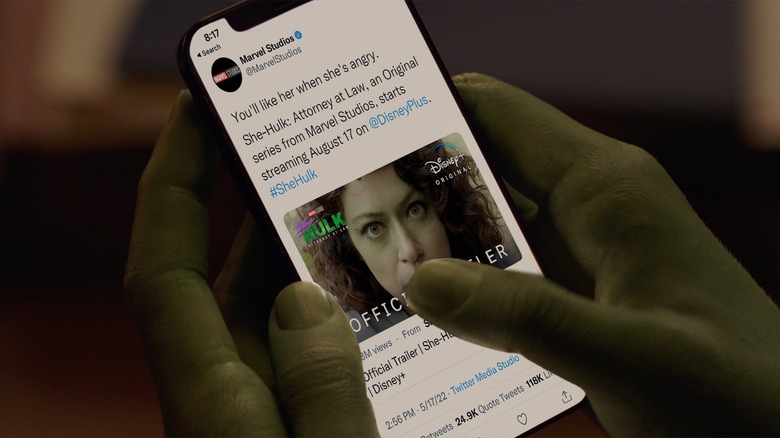 Marvel Studios
(Superhero Bits is a collection of stories, updates, and videos about anything and everything inspired by the comics of Marvel, DC, and more. For comic book movies, TV shows, merchandise, events, and whatever catches our eye, this is the place to find anything that falls through the cracks.)
In this edition of Superhero Bits:
Lots of people watched the "She-Hulk" trailer. 
The "Thor: Love and Thunder" runtime may have been revealed.
The CW weighs in on the future of the Arrowverse.
Get ready for "Batman vs. Robin."
Batman vs. Robin arrives from DC Comics this fall
As confirmed by artist Mahmud Asrar, DC Comics is getting ready to pit the Caped Crusader against the Boy Wonder this fall in a new miniseries titled "Batman vs. Robin." Mark Waid is penning the series, and while we don't have a ton of details just yet, we are offered a glimpse at the hero-on-hero action thanks to the above artwork that will grace the first issue. "Batman vs. Robin" #1 is set to hit stands in September, so be on the lookout.
The Flash season 8: The Curious Case of Bartholomew Allen promo
Here is the official promo for the 16th episode of the eighth season of "The Flash" on The CW:
The Flash (Grant Gustin) gets blasted with a shockwave forcing his body to age prematurely. The series also stars Jesse L. Martin, Candice Patton, Danielle Panabaker, Danielle Nicolet, Kayla Compton and Brandon McKnight.
Caity Lotz (known for playing Sara Lance in the Arrowverse) directed the episode, which was written by Thomas Pound and Jess Carson.
Batwheels series casts Gina Rodriguez, Tom Kenny, and Xolo Mariduena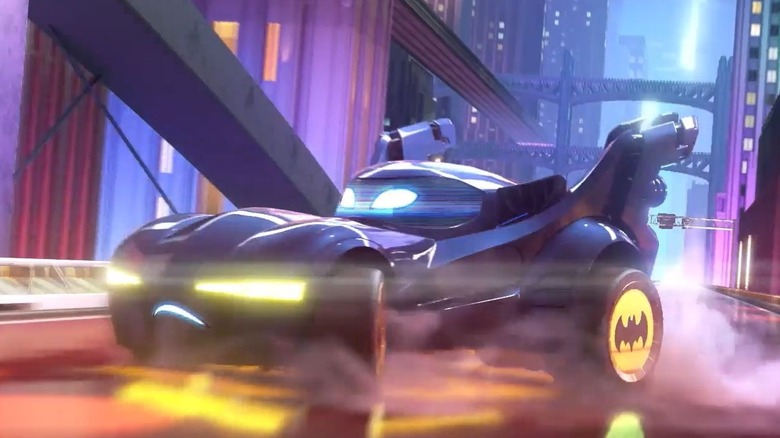 HBO Max
The upcoming "Batwheels" animated series that is in the works for HBO Max and Cartoon Network has added even more star power to its cast. According to The Hollywood Reporter, Gina Rodriguez ("Jane the Virgin") has been tapped to voice Catwoman, with Xolo Mariduena ("Corba Kai"), set to voice Mr. Freeze, while Tom Kenny ("SpongeBob Squarepants") will play a character named Crash. This is all in addition to Ethan Hawke; the "Moon Knight" star will be voicing none other than Batman in the show. No premiere date has been set, but "Batwheels" is due to arrive sometime in the fall.
Ms. Marvel graces the cover of SFX Magazine
The latest issue of SFX Magazine recently hit stands and it did so with a bit of Marvel flare as none other than Kamala Khan herself, "Ms. Marvel," is featured on the cover of the magazine. This offers a new look at the latest MCU hero in all of her glory, with the show set to arrive on Disney+ next month. The magazine itself contains even more details about "Ms. Marvel," so for those who are interested, you can look into grabbing a copy of the issue by clicking here.
The CW CEO weighs in on the future of the Arrowverse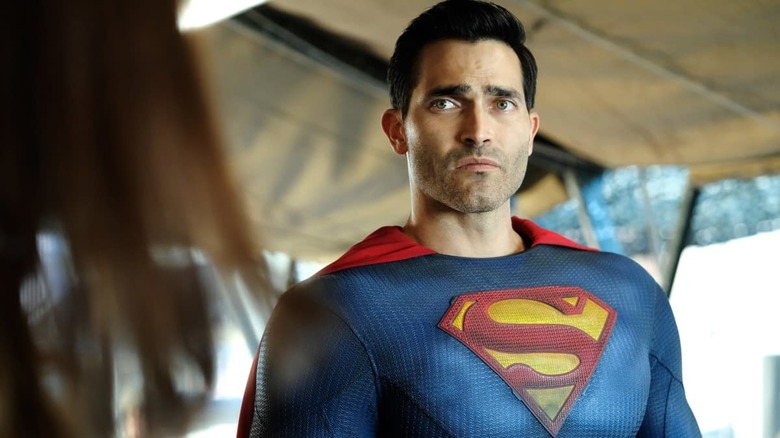 The CW
The Arrowverse was recently downsized significantly, with "Legends of Tomorrow," "Batwoman," and "Naomi" all axed by The CW. Some have wondered if that means this corner of the DC universe is reaching its conclusion, and the pending sale of the network certainly seems to point in that direction as well. But not so fast! As reported by Deadline, network chairman and CEO Mark Pedowitz assured the world during a recent press call, "For the CW DC universe, we have 'Gotham Knights,' so we are staying in the superhero business, we are staying with Greg Berlanti who has masterminded creatively the CW DC Universe." Speaking further on the topic, Pedowitz added:
"We started with one, which was 'Arrow' 10 years ago, and we have now moved on to create a whole bunch of superheros and we are proud of it. We plan to stay in this business no matter what the outcomes is in the event of a sale or no sale. I think the Warner side realizes the value of having these properties up, DC Comics realizes the value of what it does for their marketability in terms of what these franchise are. 'Legends' created a whole new life for characters [that] may not have even existed or [been] used; they had not seen the light of day. We have brought enormous value to DC and Warner Bros. in terms of realization of the universe Greg Berlanti and his team have created."
In short, we'll see what the future holds, but the Arrowverse isn't dead — at least not yet.
Doctor Strange in the Multiverse of Madness invades Marvel Contest of Champions
The above trailer has arrived to let Marvel fans know that "Doctor Strange in the Multiverse of Madness" has launched a tie-in with the popular mobile game "Contest of Champions." Even for those who don't play the game, this works as a well-animated short — but for those who do, there is a lot going on here and some characters that may well be worth checking out. Those who are interested in getting in on the action can do so by clicking here.
Does Adam Warlock have an MCU future after Guardians of the Galaxy Vol. 3?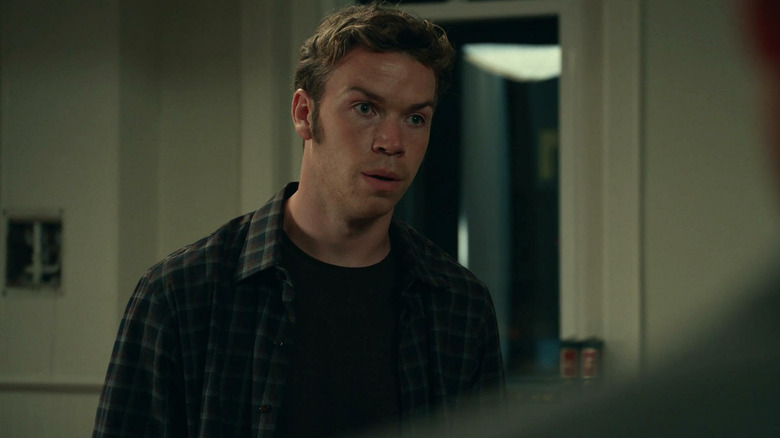 Hulu
After years of anticipation, fan-favorite character Adam Warlock is gearing up to enter the MCU in next summer's "Guardians of the Galaxy Vol. 3," portrayed by "Midsommar" and "Dopesick" star Will Poulter. The actor, in a recent interview with The Playlist, was asked whether or not he is going to appear in the MCU elsewhere beyond next year's sequel. For now, Poulter has a mostly unsatisfying answer for us, which is frankly to be expected.
"I don't know. I honestly don't know what's in store for me. I'm waiting to find out, and that's the honest truth, but, needless to say, I'd love to sort of go on a journey with that character."
Honestly, even if Poulter did know about any future plans it's highly unlikely that he would be able to share that with anyone at this time. For now, fans can look forward to the fact that he'll be entering the franchise under the direction of James Gunn next year.
Sony boasts about Morbius sales numbers ... but only on Apple TV
"Morbius" came and went in a big hurry at the box office and it hit home video early this week thanks to its digital release. Well, Sony is getting a bit clever in attempting to make the situation look better than it probably is, as we can see in the above tweet. The social media account for the film decided to boast about the fact that the Marvel Comics adaptation is currently the number one movie on Apple TV. It elected to omit other platforms that might lead to further bragging rights, suggesting that its reach is somewhat limited across all digital retailers, at least in terms of what we've come to expect from big superhero movies in recent years. So ... congratulations to Dr. Michael Morbius, I guess?
Is this the surprisingly reasonable runtime for Thor: Love and Thunder?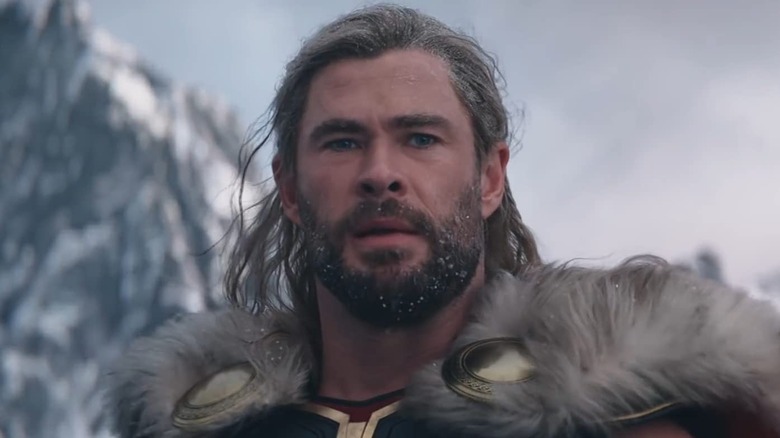 Marvel Studios
What's the time? It's rumor time! Event Cinemas, a theater chain operating in Australia and New Zealand, recently updated its listings for "Thor: Love and Thunder," which is set to hit theaters in July. According to the theater chain, the Marvel sequel clocks in at a surprisingly reasonable 115 minutes — or just five minutes shy of two hours. Given that we've seen runtimes for big blockbusters increase in recent years, with "The Batman" clocking in at just under three hours earlier this year, the notion of director Taika Waititi keeping the runtime tight for his follow-up to 2017's "Thor: Ragnarok" is kind of interesting. We'll have to wait until this is confirmed by Marvel Studios or other exhibitors but, for now, this is worth raising an eyebrow over.
The She-Hulk trailer racked up 78 million views in its first 24 hours
Lastly, today brings word that the recently released teaser trailer for "She-Hulk: Attorney at Law" racked up quite a few views in its first 24 hours of release. As indicated by the above tweet from Marvel Studios, the trailer for the upcoming Disney+ series was viewed 78 million times in a single day. That ranks second for a Marvel Studios show behind only "The Falcon and the Winter Soldier." Now, that does not necessarily indicate the show will be a success, but the Marvel name does get you pretty far in the early going — that much is clear. The big test will be the full-length trailer that arrives a little closer to release which (we can only hope) will feature some improved CGI for the Tatiana Maslanay's titular superhero. "She-Hulk: Attorney at Law" is set to debut on August 17.