Obi-Wan Kenobi Director Deborah Chow Is Giving Us The Star Wars Story We've Been Waiting For [Interview]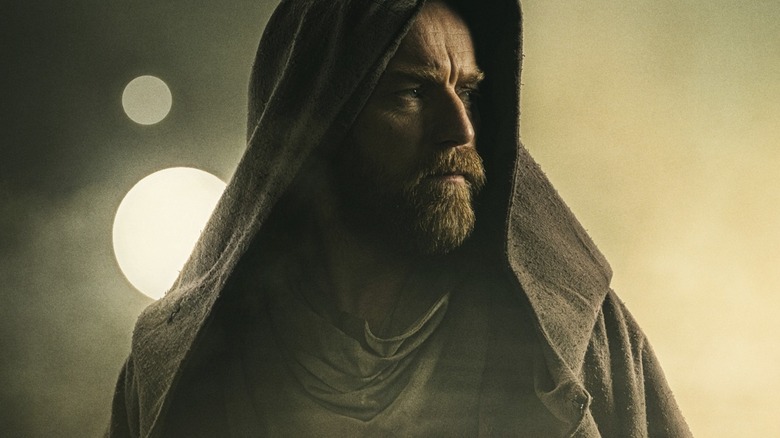 Disney+
Disney purchased Lucasfilm in 2012, and along with that purchase came the promise of more "Star Wars" — something many of us never thought we were going to get after the release of "Revenge of the Sith" in 2005. Not only did we get an entire sequel trilogy of movies beginning with "The Force Awakens" in 2015, we also got standalone films such as "Rogue One" and "Solo."
Perhaps most importantly, that galaxy far, far away finally came to TV in live-action for the first time with "The Mandalorian." That, in turn, paved the way for a new era of the franchise and, more to the point, the arrival of a long-awaited project in the form of "Obi-Wan Kenobi."
For years, fans had wondered whether or not Ewan McGregor would return as the famed Jedi following the events of "Revenge of the Sith." It may not be a movie (it may be better than a movie, depending on what you're looking for), but McGregor is indeed back in the role for a six-episode limited series that takes place ten years after the events of "Revenge of the Sith," with Hayden Christensen also returning as Darth Vader. A rematch for the ages! And the person behind the camera for that rematch is Deborah Chow, whom "Star Wars" fans likely know from her work on "The Mandalorian." This time around, she's directing every single episode of the show.
I recently had the good fortune to chat with Chow in honor of the release of "Obi-Wan Kenobi" on May 27. We discussed what it's like seeing Darth Vader on set, the challenge of telling a story between trilogies, whether or not she'd direct a movie in the franchise, and more.
'It's Darth Vader standing in front of you'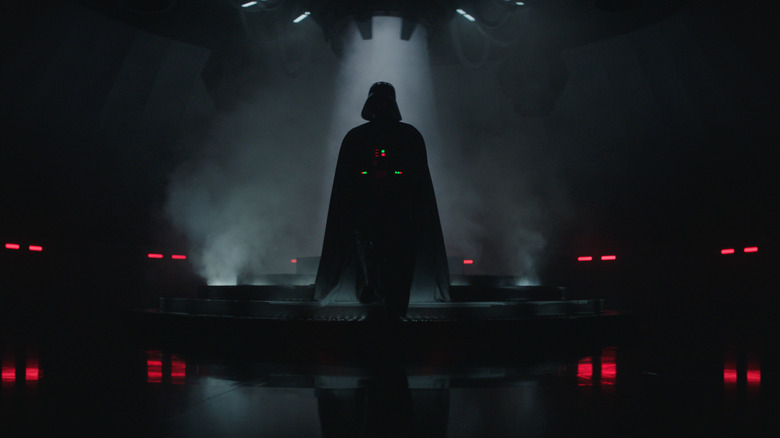 Disney+
I've been a "Star Wars" fan my whole life, and this is something I've been waiting for a long time. So it really is like a genuine pleasure to speak with you. I've got to ask, how cool is it being the person [who] gets to yell, "action" and "cut" when Darth Vader is on set?
It's pretty cool. I think the first time he came on the set, it was very special. He's immense and it's Darth Vader standing in front of you. So I feel very fortunate to have had the opportunity to direct Darth Vader.
You said you've been with the project for about three years now. I know it went through a bunch of different iterations. How much did it change from the time you signed on the dotted line to do this thing to the version we actually got?
It had already had development before I came on board, but I think from the starting point with me, we're obviously all starting with the same pieces. So everybody, I think, that's been involved with the project, we're starting with the legacy from the prequels and everything that George [Lucas] has sort of set out. So a lot of the elements were the same. I think the biggest thing for us is, it's a challenging story to tell. It's between two trilogies, it's these huge characters. We really wanted to make it a character-driven journey. So I think that was the biggest thing we were trying to do over the course of the development. And in my time on the project is just really get deeper into the character.
Obviously, "Obi-Wan Kenobi" is the name of the show. We know the guy we're going to get the most time with, but there are a lot of other characters in the show outside of Obi-Wan. What was the character you were most excited to flesh out?
There are so many interesting characters, but I mean, obviously, the Obi-Wan/Vader of it all is the highlight of it. I think one of the most interesting things, for all of us, was revisiting these characters, but revisiting them at a different point in their lives. So they're not the exact same character that they were when we left them in "Revenge of the Sith" or in "A New Hope." I think that was the most exciting thing. Then I was also very excited to bring in some new characters, like Reva, and to introduce the Inquisitors, especially because we have such a strong legacy element that it felt to me that we really needed something new alongside it.
'I've been in a galaxy far, far away for quite a while'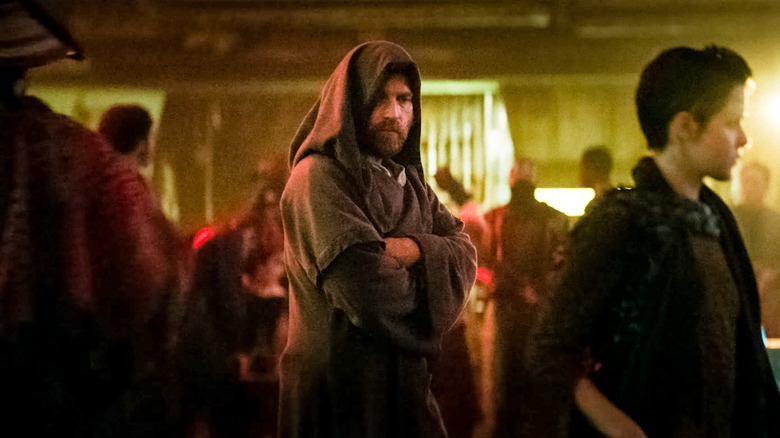 Disney+
I think a lot of us, when we watched "A New Hope" growing up, we sort of assumed that was the first time Vader and Obi-Wan had met in ages. There's very much an opportunity for this to sort of [add to] what we know about "A New Hope," but there's also, depending on how it goes, the concern of how do you not tarnish what came before. So how did you guys go about that?
I think for us, obviously, it was something that we looked at very carefully and you don't want to do lightly, and we really didn't want to do it just for the sake of doing it. So we really looked at it and for us, it was always just coming back to a place of character. And coming out of "Revenge of the Sith," obviously the end of "Revenge of the Sith" with Anakin and with Obi-Wan, it's so intense and there's such a weight that's being carried forward from that, that for us, it just felt natural. It felt that it made sense that he would be part of this story. So I think in terms of lining up with both sides of the trilogies, for us, we were really trying to respect everything that had been done. Respect the canon, but also obviously tell a new story. I think for us, the strongest point we could take in terms of having a point of view on it, was to have it feel that it was organic to the characters on both sides of the trilogies.
I think a lot more attention was brought to your career because of "Star Wars." But I would say the second biggest franchise you've been involved with is "The Walking Dead." They have a ton of new shows and movies in the works. Have you talked at all about dipping your toes back in that sandbox?
I've been so deep in this galaxy that honestly there hasn't been room for much else, right. So, I've been on this for three years and then I did "Mandalorian" before that. So I've been in a galaxy far, far away for quite a while. So at this point, the only thing I'm looking forward to is honestly, to have a vacation.
Yeah, fair enough. I think you've earned it. Maybe once you get done with that vacation, we recently got a bit of a roadmap of what the future of "Star Wars" on the big screen might look like. Have you put any thought into, if they approach you, [would you direct a "Star Wars" movie? Or are you more interested in sticking with the TV side of things?
I think it's really interesting now, because the line between TV and film is getting blurrier and blurrier and it's a really interesting thing. So for me, honestly, at this point, it's not really about the format. I would certainly do either. It's more about the story. So if I find a stronger story and it's TV, I'm fine with that. But if it's a feature that would be really exciting too.
"Obi-Wan Kenobi" arrives on Disney+ on May 27.