Antoine Fuqua's Will Smith-Led Emancipation Postponed Until 2023 At Apple TV+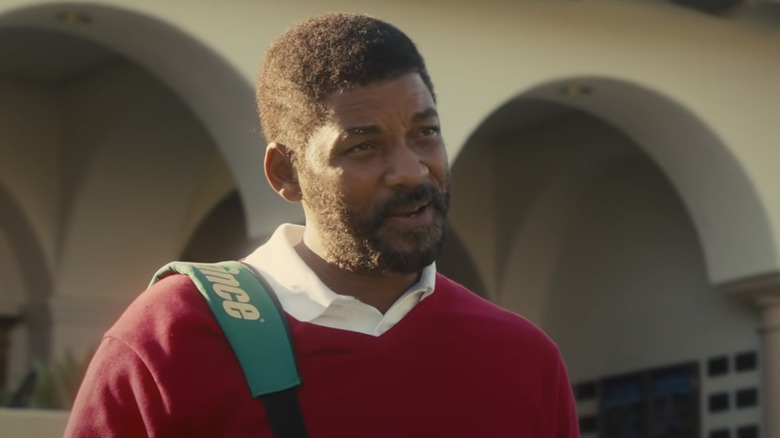 Warner Bros. Pictures
"Emancipation," the upcoming runaway slave drama directed by Antoine Fuqua and starring Will Smith, has reportedly had its Apple TV+ release delayed in the aftermath of Smith's onstage assault of comedian and host Chris Rock at this year's Academy Awards. The film had been eyeing a festival run for the fall of 2022 and was considered a possible Oscar contender, with some even predicting that Smith might pull off two consecutive Best Actor wins for it and "King Richard." According to Variety, however, "Emancipation," has now had its release pushed to 2023 as a result of the assault controversy and other factors.
We first heard about "Emancipation," which costars Ben Foster, in the summer of 2020, when nationwide protests against police brutality were underway in the wake of George Floyd's death, seen widely in viral videos and on the news. The film's subject matter seemed particularly timely, as it was said to be based on the true story of a runaway slave who escaped the Louisiana swamps and joined the Union Army during the Civil War, becoming famous and inspiring other free Blacks to enlist after photographs circulated showing the horrible scars he received on his back from whippings.
At that time, Smith was still in production on "King Richard" but it had undergone a delay due to the pandemic. Now, "Emancipation" is facing a similar delay, and the pandemic may again be one factor, as it forced the film to halt production last August.
Other factors behind the delay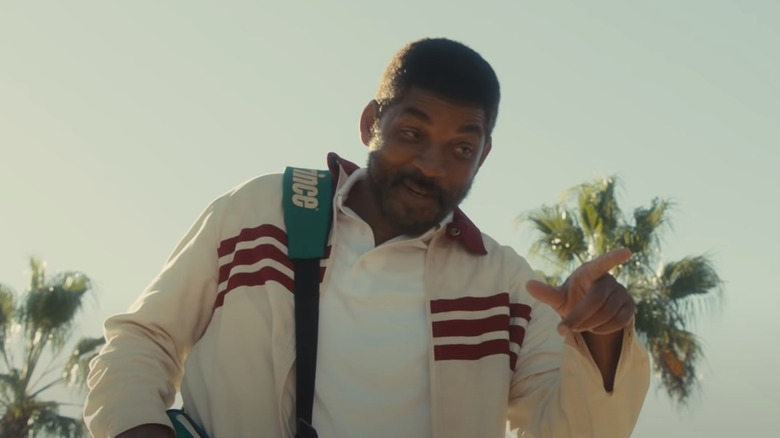 Warner Bros. Pictures
Variety's sources indicate that Fuqua is also "still deep in post-production" on "Emancipation" and may simply need more time to finish it. Another factor is the decision to move production out of Georgia due to increased voting restrictions after the state's voting results went blue and helped Democratic candidate Joe Biden secure victory in the 2020 presidential election. Production then moved to Louisiana, only to face Hurricane Ida, the second biggest and most damaging storm to make landfall in the state since Hurricana Katrina in 2005.
With "Coda" taking Best Picture, Apple TV+ won big at this year's Oscars, becoming the first streaming service to win the Academy's highest award. This was especially impressive in light of the competition it has received from Netflix, which gained an earlier foothold with nominees like Alfonso Cuarón's "Roma" before again vying for Best Picture with "The Power and the Dog" and "Don't Look Up."
After Smith's public slapping of Rock, he issued a public apology but was banned from the Oscars for a decade. While the controversy may ultimately affect how "Emancipation" is received, waiting for some of the media fallout to blow over and moving the film to next year may be a wise move for Apple and all parties involved, including Smith's own Westbrook Studios label, which is one of the production companies behind "Emancipation."