Netflix Axes Prince Harry And Meghan Markle's Animated Series Pearl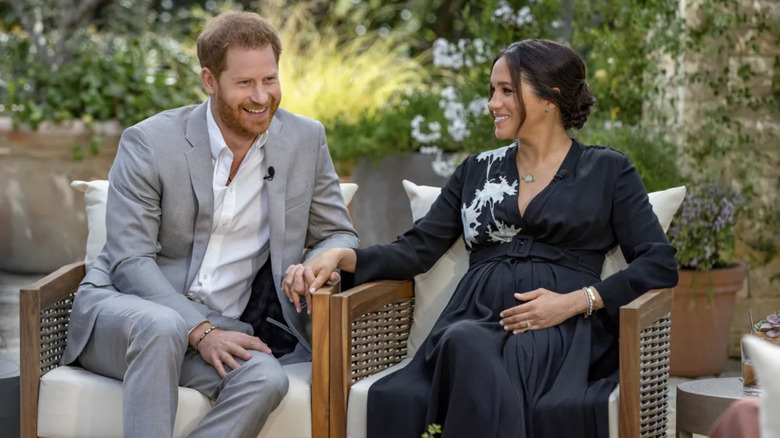 CBS
When it comes to the continued budget cuts over at Netflix, it looks like no one is safe, not even royalty. Originally ordered straight to series last summer, "Pearl," the animated series created by Duchess of Sussex Meghan Markle and Prince Harry has been done away with by the streaming juggernaut.
"Pearl" was originally greenlit as part of the royal couple's overall deal with Netflix, which includes "Heart of Invictus," a docuseries following the competitors of the fifth Invictus Games held last month in The Hague. Their production company Archewell supposedly has additional projects in the works, but with Netflix canceling everything left and right, who knows what will actually come to fruition. This also marks yet another animated kids' series to be given the boot before making its debut on the platform, as Netflix continues to disintegrate its entire animation wing.
Also, can't imagine anyone can feel safe as they seem to just be on a killing spree. As soon as the ink is dry on one, they've moved on to the next. Intense environment to be in.

— Chris Nee (She/Her)🏳️‍🌈 (@chrisdocnee) May 1, 2022
Netflix has now scrapped three different kids-focused animated series in the last few days, with "Pearl" joining the ranks of "Dino Daycare" and "Boons and Curses." Sources said the reasoning was due to "creative differences," but considering Netflix is cleaning house with their own established projects, it's hard not to interpret that as filler. Chris Nee, groundbreaking children's animation programmer and producer of "Dino Daycare" took to Twitter to express her concerns. "[I] can't imagine anyone can feel safe as they seem to just be on a killing spree," she said. Nee also noted that as sad as she is that "Dino Daycare" was canceled, she at least feels like she's in good company with the royal duo.
Panic moves are not always the best moves to make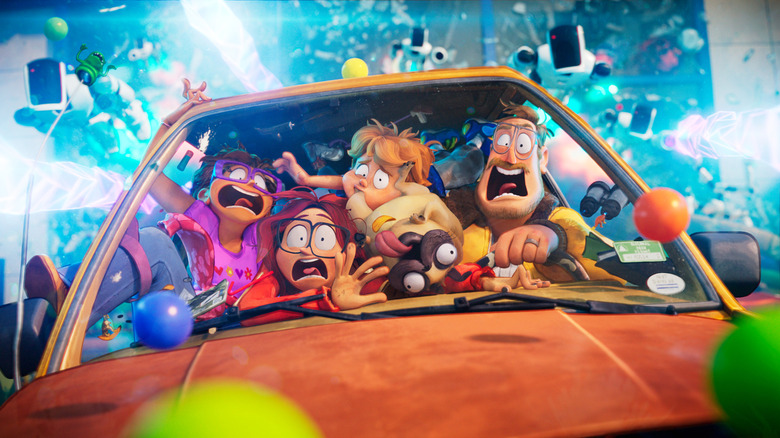 Netflix
After it was announced that Netflix was short of their subscriber goals, the company lost a staggering $50 billion in value overnight. Almost immediately, Netflix began a company-wide massacre on both future projects and their own employees. Last week, nearly a dozen journalists were laid off after only a few months of working at Tudum, Netflix's in-house editorial division. Netflix is clearly trying to cut costs to improve their profit margins, but with every new headline comes a wave of alarm bells.
Netflix: *heavily increases subscription price*

Users: *unsubscribe*

Netflix: "Ah I see, it was animation that was the problem!" https://t.co/JyYj5FyAAe

— 🌺🖤Kingslayer🖤🌺 (@KaiZenKDP) April 22, 2022
Netflix has been making a lot of changes in the last few years, namely, cracking down on sharing accounts and increasing their monthly costs. However, "City of Ghosts" creator Elizabeth Ito is one of multiple people who has accused Netflix of using "staged data" as a justification to cancel the shows. The real shame is that Netflix has consistently put out quality animation, with "Big Mouth," "Arcane," and the genuinely perfect (I'm biased, whatever) "The Mitchells vs. the Machines" all performing exceptionally well on the platform. It's a genuine shame that Netflix is clearly treating the animation medium the way most public schools treat the fine arts, and cutting the funds when budgets get tight.