Netflix's Archive 81 Has Been Canceled For Mysterious Reasons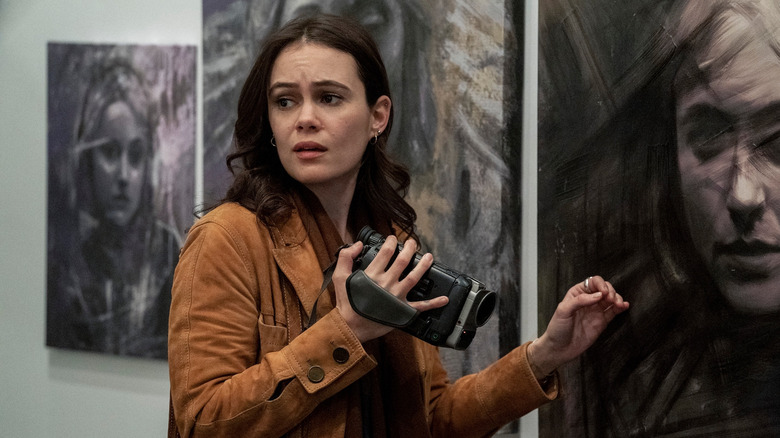 Netflix
There's some sad news for fans of the Netflix series "Archive 81" — it's been canceled after only one season, despite the creators' hopes and plans for a season 2. 
According to Deadline, the streamer has opted not to continue the series, which is based on the popular podcast of the same name. While it's not surprising for Netflix, which has a history of canceling shows after their premiere seasons, it is kind of surprising for "Archive 81," which was doing big numbers for the streaming service. It debuted at number 7 on Netflix's internal rankings, then jumped up to number 2, just behind the award-winning hit series "Ozark."
"Archive 81" was created by showrunner Rebecca Sonnenshine and was produced by James Wan's Atomic Monster. The series followed archivist Dan Turner (Mamoudou Athie) who takes a job restoring damaged VHS tapes from an abandoned apartment building. He pieces together the tapes, which are the documentary footage of filmmaker Melody Pendras (Dina Shihabi), and the season unfolds both in both the present day and 1994 as Melody does her initial research and filming. The series was met with mixed reviews but had a small cult following, and hopes for another season that could have fixed minor issues from season 1 have unfortunately been dashed.
Netflix doesn't give second chances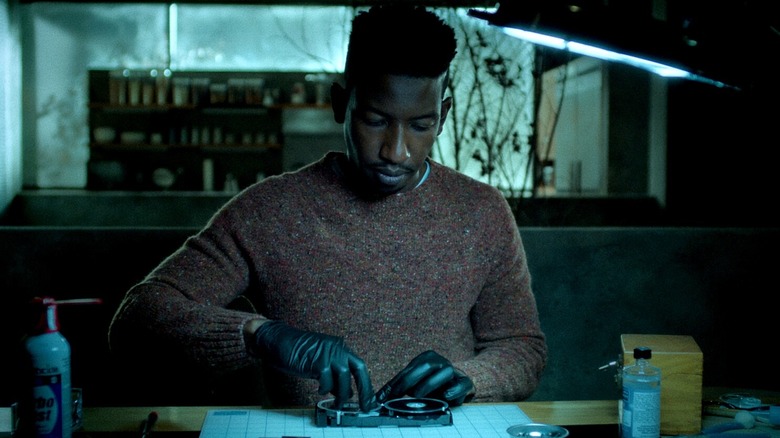 Netflix
It's really a shame that "Archive 81" didn't get a chance to dive into its second season, especially because the podcast it's based on gets really wild in season 2. It's also frustrating that the company is willing to shell out millions to washed-up comedians who repeat the same jokes they made in the last Netflix special instead of continuing to create original content. Shows like "Archive 81," "I Am Not Okay with This," and "Cowboy Bebop" each had their own dedicated followings, but the budget commitments became too much for Netflix to shell out when they didn't get the kind of engagement they anticipated. These shows all have some kind of supernatural or sci-fi element, so they're not exactly easy to make on a smaller budget. But then why commit to telling the first part of a story if you're going to bail halfway through? 
It would be less frustrating if both "Archive 81" and "Cowboy Bebop" hadn't ended on cliffhangers. Both series lacked any kind of closure because a second half was presumably guaranteed. Instead, they will always exist unfinished, and people aren't super likely to tune into unfinished shows with unsatisfying non-endings, even if they're only one season. There's just too much good television out there to dedicate that kind of time to what will ultimately be a disappointment in the end. Not every show is going to take off like "The Witcher," and giving some of these shows a second season to grow could give showrunners a chance to really do their stories justice. 
Oh well, at least we still have the podcast.