First Look At Sylvester Stallone As A Middle America Mob Boss In Paramount+ Series Tulsa King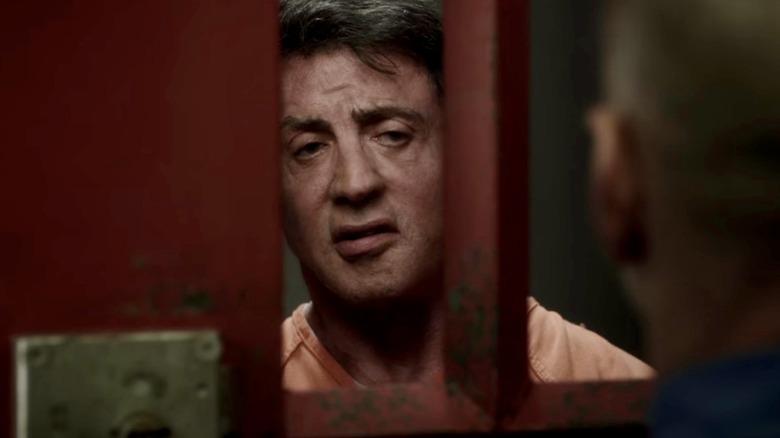 Lionsgate
Paramount+ has released a first-look image of Sylvester Stallone in character as the titular mob boss in his first TV series, the upcoming "Tulsa King." The series is the latest from Taylor Sheridan, who continues to juggle a million Paramount projects at once, to the point where they should probably just rename it "Sheridan+" and "The Sheridan Network" in place of Paramount+ and The Paramount Network.
After co-creating "Yellowstone" and "Mayor of Kingstown," starring Kevin Costner and Jeremy Renner, respectively, Sheridan went on to develop a limited-series prequel to the former show with the hit "1883," led by the irascible Sam Elliott and the husband-and-wife acting and country music singing duo of Tim McGraw and Faith Hill. Sheridan also has two other shows, "Lioness" and "The Land Man," on the way, starring Zoe Saldaña and Billy Bob Thornton, respectively.
Then, there's "Tulsa King." The first image of Stallone in "Tulsa King" comes courtesy of the official Paramount+ Twitter account, which introduces "New York mafia capo Dwight 'The General' Manfredi."
Here's your first look at @TheSlyStallone as New York mafia capo Dwight "The General" Manfredi in the new #ParamountPlus Original Series, @TulsaKing. pic.twitter.com/5TJaB621O6

— Paramount+ (@paramountplus) April 29, 2022
As you can see from the tweet above, a verified account for "Tulsa King" is also now up and running, beginning with a tweet of the same image and the words, "The #TulsaKing has arrived." Presumably, more announcements and details about the series will arrive through this account. Right now, we don't know much about "Tulsa King," but there are a few tidbits floating around out there.
What we know about Tulsa King so far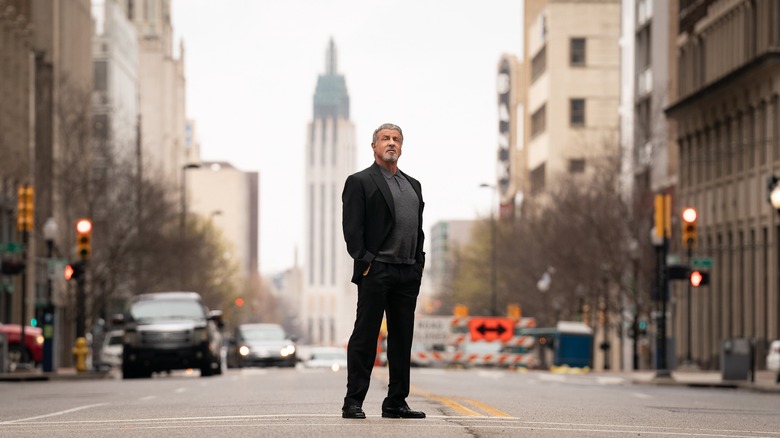 Paramount+
According to The AV Club, Stallone's character in "Tulsa King," the aforementioned capo (or crime syndicate head), Dwight "The General" Manfredi, "sets up shop in Tulsa, realizing that his mob family doesn't have his best interests at heart" after serving a 25-year prison sentence and being "unceremoniously exiled by his boss." Tulsa then becomes the place for Manfredi to build his own criminal outpost.
It sounds like the series might be setting Stallone's character up for a clash with his mafia overlords back in New York and/or a struggle to carve out his own successful mob operation in a Middle America setting that is possibly hostile to East Coast outsiders (not to mention criminals). That's just a bit of speculation based on what little information is out there about "Tulsa King" right now.
"Tulsa King" is a Paramount+ streaming series and is reportedly eyeing a Fall 2022 premiere.