The Best TV Shows And Movies Leaving HBO Max In May 2022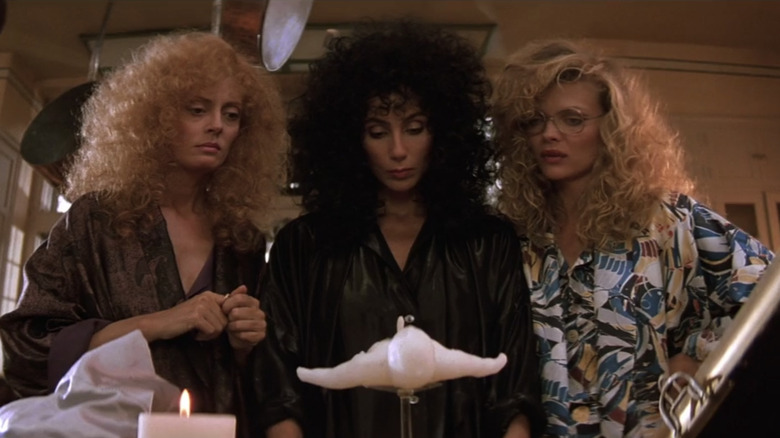 Warner Bros.
Whenever I decide to get on my Apple TV and fire up a streaming service, the first place I will always go to first is ... Criterion Channel. The second place I will go is HBO Max. They have somehow managed a wonderful cross section of so many different kinds of films from different eras, genres, and countries that, out of the mainstream streaming services, it is far and away my favorite.
But I am a bit of procrastinator when it comes to watching. I will see that something is on HBO Max and just assume it'll be there in perpetuity. Then I come back a month and half later to finally click play, and it's gone. Well, I am here to make sure you don't make the same mistakes I have made. Here is everything leaving HBO Max throughout the month of May 2022, as well as a few recommendations of stuff you just absolutely have to watch before it leaves.
Enough Said (2013)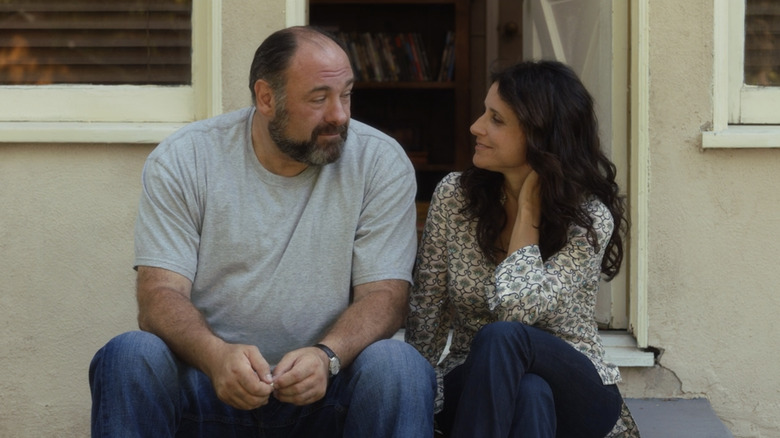 Fox Searchlight
Nicole Holofcener is one of the great American filmmakers working today, but she never receives the overwhelming positive chatter and accolades she so rightly deserves. Her observations on gender, privilege, and class in films like "Friends with Money," "Please Give," and "Lovely & Amazing" are incisive, scathing, and hilarious. As far as I am concerned, Holofcener's masterpiece is her 2013 romantic comedy "Enough Said." Julia Louis-Dreyfus plays Eva, a divorced massage therapist and mother of a teenage daughter about to head off to college. At a party, she meets another person not terribly thrilled to be there, played by the late, great James Gandolfini in his final leading role, and they start up a flirtation and eventually a relationship. At the same party, she also meets a poet, played by Holofcener regular Catherine Keener, who becomes one of Louis-Dreyfus's clients. What Eva does not realize is that Gandolfini and Keener's characters used to be married and had a rough divorce, and once she finds out, she begins milking stories of their marriage to try and find reasons not to fall for Gandolfini.
"Enough Said" shows us the fear of people in middle age through a wonderfully comic lens. Eva is afraid to be committed to another person and utterly terrified to be losing her daughter to college. She is afraid to the point that she starts becoming almost a surrogate mom to one of her daughter's friends (Tavi Gevinson), ultimately neglecting the last precious moments she has with her actual daughter. The romantic triangle and machinations, while funny, are also really nuanced and, well, adult. This is a movie about grown-ups going through real life. Julia Louis-Dreyfus is a shining star here, showing that she should be leading movies on the regular, and seeing a vulnerable, lighthearted James Gandolfini is a true joy. I would seek out all of Nicole Holofcener's films if you have not seen them, but if you have to pick one, pick "Enough Said."
The Witches of Eastwick (1987)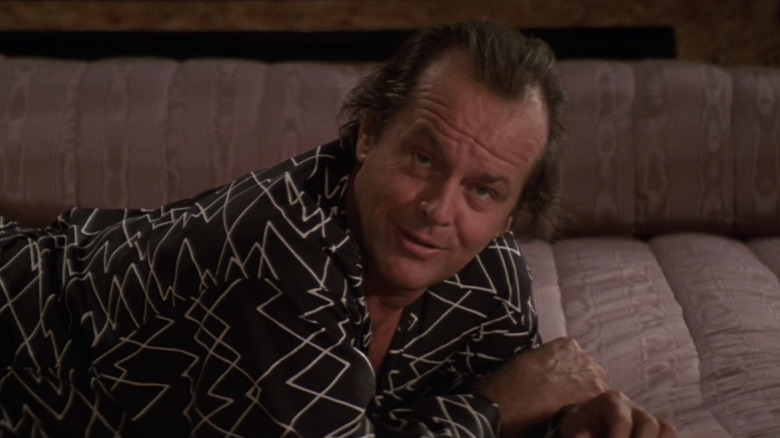 Warner Bros.
We all love the "Mad Max" movies. Obviously. They are high octane thrill rides filled with relentless energy and stunts that make the mind boggle. But George Miller's work outside the post-apocalyptic car-based franchisee is just as thrilling. Case in point: "The Witches of Eastwick." Sporting the truly all-star cast of Jack Nicholson, Cher, Susan Sarandon, and Michelle Pfeiffer, "The Witches of Eastwick" is one of the horniest movies you will ever see. Nicholson plays Daryl Van Horne (also known as the Devil), and he basically enchants three women, all stuck in a rut in this small Rhode Island town, to be his paramores. When they realize how they have been enraptured by this lascivious guy, they look to witchcraft to enact their revenge.
Being a film by George Miller, everything is cranked up as high as it can go. For example, Nicholson's initial seduction of Sarandon's character involves her playing the cello, and she reaches a point of overwhelming horniness that the cello bursts into flames. That's the kind of stuff I'm talking about. Miller did not enjoy working for a studio while making "The Witches of Eastwick," as he had been off in Australia making his motor mayhem movies however he liked, but the end result is still unabashedly a wild ride from his brain. This is as exciting as any of his other movies and needs to be seen to be believed.
Pride & Prejudice (2005)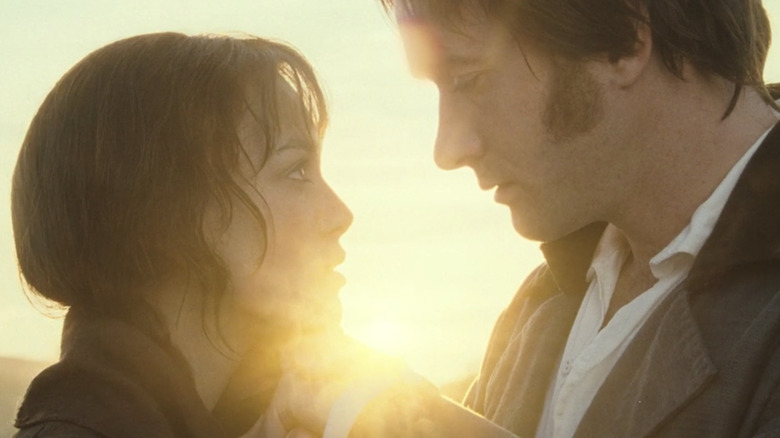 Focus Features
I am an absolute sucker for Joe Wright. His over-cranked elegance to the point of artificiality hits me in just the right way, and I end up adoring most of his films, from "Anna Karenina" to "Cyrano." His first theatrical feature still ranks as one of his best — his unabashedly romantic adaptation of Jane Austen's classic novel "Pride & Prejudice." Another thing about me is that I am even more of sucker for Keira Knightley than I am Joe Wright, and her performance as Elizabeth Bennett here remains one of her finest, earning her the first of her two Academy Award nominations (she should have more). Her chemistry with Matthew Macfadyen, a truly inspired choice to play Mr. Darcy, is off the charts. The tacked-on American ending is admittedly stupid, but if you turn it off right before that last scene happens, you have a really incredible film. I know there is so much debate between people about whether this is better than the '90s BBC miniseries starring Colin Firth, but look, it is entirely possible enjoy both. To test that, there will still be two other versions of "Pride & Prejudice" available on HBO Max after this one leaves on May 27, 2022. You can sample them all!
But this one is the best.
Two Lovers (2008)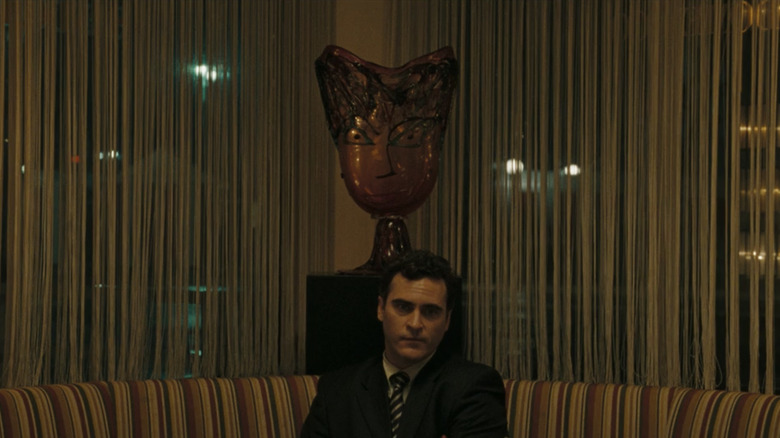 Magnolia Pictures
Like Nicole Holofcener, I see James Gray as one of the truly great, underrated auteurs of modern American cinema. Their movies could not be more different, don't get me wrong, but in terms of their stature in the moviegoing community, it's time for a fresh assessment. Whether it's in 1988 Brooklyn in "We Own the Night" or out in space with "Ad Astra," Gray's portraits of men completely adrift, searching for something they hope will fill their souls, always move me. None more so than his 2008 picture "Two Lovers," which stars his frequent leading man Joaquin Phoenix. He plays a man living with his parents in Brighton Beach after attempting suicide. They set him up with the daughter of a business partner (Vinessa Shaw). She is a mild-mannered, nice person he likes, but he is really taken by his neighbor (Gwyneth Paltrow), who is maybe even more of an emotional wreck than he is.
They have given many great performances over the course of their careers, but I would wager that "Two Lovers" features my favorite performances from both Phoenix and Paltrow. I always prefer Phoenix when he is in more of Regular Guy mode than his more extreme characters, and the way he is able to manifest this man's depression really spoke to me. As for Paltrow, she has been so often asked to just play the charming lead that a lot of her characters are rarely even afforded the opportunity to be as complex as she is here, and she makes the material truly sing.
I imagine many of you out there have not checked out "Two Lovers." It is a small movie from a small distributor that doesn't have much of a reputation. But I implore you, please go watch this on HBO Max before it leaves. I find it to be one of the great films of the 2000s and James Gray's finest film. It's sometimes a heart-wrenching, uncomfortable experience, but it needs to be that, because you can't find the beauty in life without those parts.
Everything leaving HBO Max in May 2022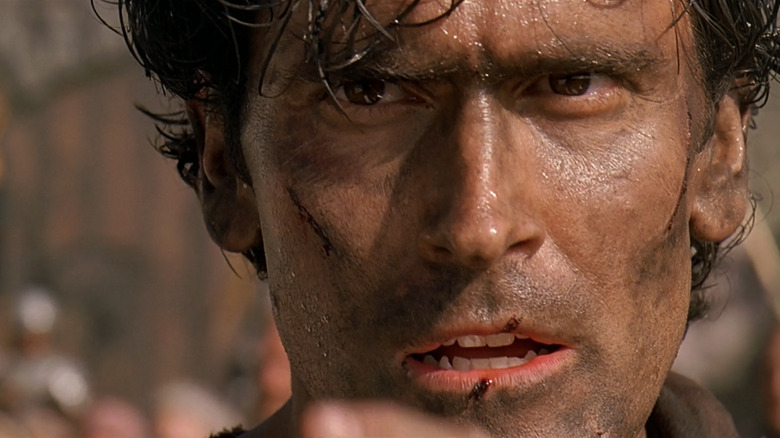 Universal
May 14:
Cry Wolf, 2005 (Extended Version) (HBO)
May 24:
Cinderella Man, 2005 (Extended Version)
The 40-Year-Old Virgin, 2005 (Director's Cut) (HBO)
May 25:
Curious George, 2006 (HBO)
Two For The Money, 2005 (HBO)
May 27:
Doom, 2005 (HBO)
Pride & Prejudice, 2005 (HBO)
May 31:
27 Dresses, 2008 (HBO)
The Animal, 2001 (HBO)
A Perfect Murder, 1998 (HBO)
A Very Brady Sequel, 1996 (HBO)
Adult Beginners, 2014 (HBO)
Army Of Darkness, 1992 (HBO)
Billy Elliot, 2000
Bully, 2001 (HBO)
Changing Lanes, 2002 (HBO)
Clueless, 1995 (HBO)
Control Room, 2004 (HBO)
Cymbeline, 2014 (HBO)
Dead Heat, 1988 (HBO)
Dirty Pretty Things, 2002 (HBO)
Doctor Dolittle, 1998 (HBO)
Doubt, 2008
Dr. Dolittle 2, 2001 (HBO)
Enough Said, 2013 (HBO)
Extract, 2009 (HBO)
Fatal Attraction, 1987
Frontera, 2014 (HBO)
Gloria, 1999 (HBO)
Godsend, 2004 (HBO)
How To Be Single, 2016
Insomnia, 2002 (HBO)
Iris, 2001 (HBO)
It Takes Two, 1995 (HBO)
Killerman, 2019 (HBO)
Leonard Cohen: I'm Your Man, 2005 (HBO)
Love And A .45, 1994 (HBO)
Mama, 2013 (HBO)
Mindhunters, 2004 (HBO)
Phone Booth, 2002 (HBO)
Princess Kaiulani, 2009 (HBO)
Pulse, 2001 (HBO)
Rubber, 2010 (HBO)
Speed, 1994
Stoker, 2013
Super Capers, 2009 (HBO)
The Answer Man, 2009 (HBO)
The Benchwarmers, 2006 (HBO)
The Conspirator, 2010 (HBO)
The Forgotten, 2004 (HBO)
The Good Doctor, 2011 (HBO)
The Grifters, 1990 (HBO)
The Italian Job, 2003 (HBO)
The Lawnmower Man, 1992 (HBO)
The Rules Of Attraction, 2002 (HBO)
The Witches Of Eastwick, 1987
The Wolfpack, 2015 (HBO)
The Wrecking Crew!, 2008 (HBO)
This Is 40, 2012
Troll Hunter, 2010 (HBO)
Two Lovers, 2008 (HBO)
"The Two Jakes", 1990
Viva, 2007 (HBO)
War Horse, 2011
War On Everyone, 2016 (HBO)
World's Greatest Dad, 2009 (HBO)
Wristcutters: A Love Story, 2006 (HBO)