Superhero Bits: Thor: Love And Thunder Poster, Josh Brolin On Almost Becoming Batman & More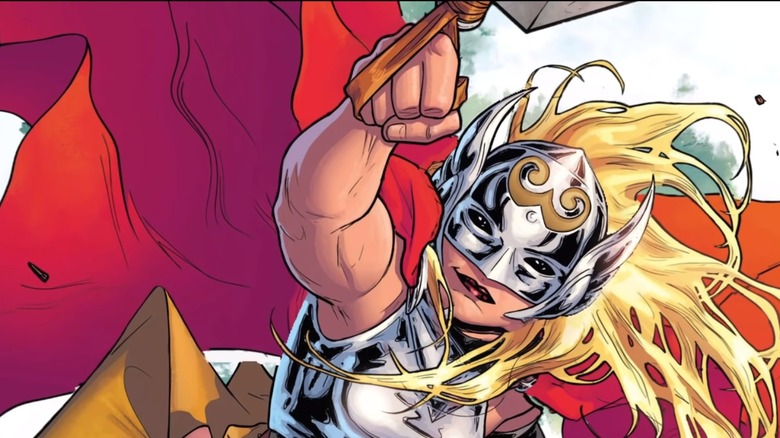 Marvel Comics
(Superhero Bits is a collection of stories, updates, and videos about anything and everything inspired by the comics of Marvel, DC, and more. For comic book movies, TV shows, merchandise, events, and whatever catches our eye, this is the place to find anything that falls through the cracks.)
In this edition of Superhero Bits:
"Thor: Love and Thunder" gets its first poster.
"The Batman" is now available to stream.
Danny Elfman brought "Spider-Man" to Coachella.
Josh Brolin was almost Batman instead of Ben Affleck.
A new Shin Ultraman trailer
Today brings us a new, slightly longer version of the "Shin Ultraman" trailer, which is reviving the classic hero for the modern era. A shorter teaser recently circulated online (regular readers of this column likely saw it), but this gives us a much better idea of what Toho has cooked up. It is giving Ultraman the "Shin Godzilla" treatment and it looks to be a wild-ass ride. The movie does not yet have a U.S. release date, but it is expected to arrive in 2022, so be on the lookout.
Steven Yeun is now recording his parts for Invincible season 2
Amazon found itself a hit with "Invincible," which is based on the Robert Kirkman comic book series of the same name. Much like "The Boys" before it, the show (and comic) takes an R-rated look at the world of superheroes. Season 2 is currently in production and, as we can see from the above video, star Steven Yeun is currently recording his parts, which means things are moving right along. The Prime Video social media team saw this as an opportunity for a little bit of advertising as well. Also, please take note of Yeun's amazing "Jaws" hat.
Todd McFarlane says the Spawn movie is happening now or never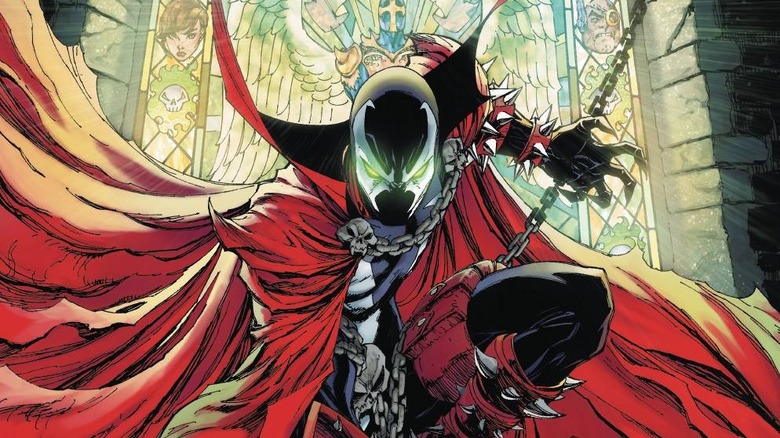 Image Comics
We have been waiting years for Todd McFarlane's new "Spawn" movie to happen. It always seems like things start coming together, but nothing really happens. Now, in a new interview with Bleeding Cool, the Image Comics founder declares that it is either going to happen very soon, or may not happen at all.
"Something's going to give in the next few months, right? There's too many people pushing in that direction, again I've got a call later today on that very subject. You can imagine Spider-Man makes a billion dollars and everybody sort of gets sort of... I mean they were already crazy, now they just got twice as crazy. I mean they got crazy when the only movies that were making money were superheroes, and then Venom goes and rocks it, and then Spider-Man comes in and obliterates it, so now they're almost singular in their mindset of what kind of ideas they've got. So something has to happen. We'll never get to the top of the mountain if we can't do it now, with everybody wanting to do it now. Fingers crossed. I would say it's now or never."
It is downright stunning in the current age of comic book movies that this hasn't happened yet. That said, McFarlane is looking to direct this himself, even though he's never actually directed a film before. He originally wrote a script, but it has since been re-written. That creative control, speculatively speaking, may be what is getting in the way. We'll see if any big moves are made in the coming weeks.
Danny Elfman destroyed at Coachella - Watch him play the Spider-Man theme
Composer extraordinaire Danny Elfman took the stage at Coachella over the weekend and drew rave reactions for his career-spanning performance. Superhero fans will be delighted to know he played his theme from the 2002 "Spider-Man" movie, with some added flare for the ocassion. Elfman, aside from being one of the most prolific composers of the last 40 years, also is one heck of a performer. Be sure to check out the video of this particular number from his set above.
Doctor Strange in the Multiverse of Madness Ready TV spot
With "Doctor Strange in the Multiverse of Madness" mere weeks away at this point, we are getting a crazy amount of marketing material floating around the ol' internet machine. To that end, we have another new TV spot for director Sam Raimi's entry in the MCU. It still feels like they are doing a lot to hold back this movie's biggest secrets, even with each one of these TV spots containing just a bit more footage than the last. One can only imagine what they aren't showing us if what Marvel is showing us happens to be this wild. We'll find out come May 6, 2022.
Heads up! The Batman is now on HBO Max
Today is the day, DC fans. "The Batman" is now available to stream free of cost to subscribers on HBO Max. While the film is still in theaters, Warner Bros. decided to make this one available from the comfort of home within 45 days, which seems to be the new norm for many big blockbusters. For those who don't have HBO Max, it is also available to purchase/rent digitally, with the Blu-ray release also around the corner for those who prefer physical media.
Behold the Thor: Love and Thunder poster
At long last, Marvel decided to release the first trailer for "Thor: Love and Thunder" online today after weeks of people wondering why it hadn't been released already. To go along with the trailer, the studio has also released the above poster for director Taika Waititi's MCU follow-up to 2017's "Thor: Ragnarok." Needless to say, this thing looks pretty zany, as this is a diversion from the standard Photoshopped heads poster. It's colorful and looks very '80s-inspired, with the tagline "the one and only" at the bottom. Looks like we're in for one heck of a ride this summer.
Josh Brolin discusses almost becoming Batman for Zack Snyder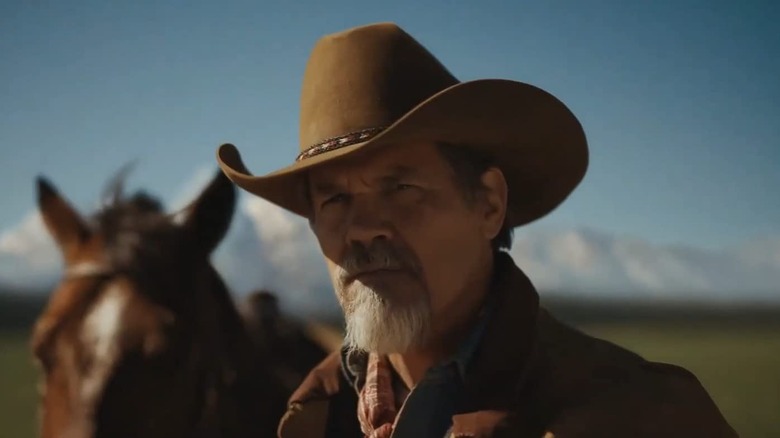 Prime Video
"Batman v Superman: Dawn of Justice" brought forth one of the most controversial castings of the modern era when Zack Snyder decided Ben Affleck would become our new Batman. (In hindsight it's ironic, given how many people want to see more from Batfleck, but I digress.) Now, in a recent discussion with the "Happy Sad Confused" podcast, "No Country for Old Men" star Josh Brolin discussed his brush with the role, as he was being eyed for the part at one point before Affleck was ultimately cast.
"That was interesting to me. That was his decision, that wasn't my decision... It would have been the older, the more raspy, for lack of a better word. Honestly, that would have been a fun deal. And maybe I'll do it when I'm 80."
Ah, what could have been. Instead, Brolin would go on to play Thanos in "Avengers: Infinity War" and "Avengers: Endgame," as well as bringing Cable to life in "Deadpool 2." So things worked out on all fronts, really.
The Marvel Comics history of Jane Foster video
Lastly, today also brings a new video from Marvel that breaks down the history of Jane Foster from the comics. As we know, Natalie Portman is returning from the character in "Thor: Love and Thunder" and she will be taking up the mantle as our new Thor in the film. For those who are curious, this serves as an excellent primer of her character's history and goes over how she became Thor in the first place. The timing of this video seems to suggest that this is, indeed, going to be a big part of the movie. So, aside from giving a brief overview, this may end up being a good bit of suggested reading as well. Check it out above.