Physical Media Still Matters: Here Are The Batman Bonus Features You Won't Find On Streaming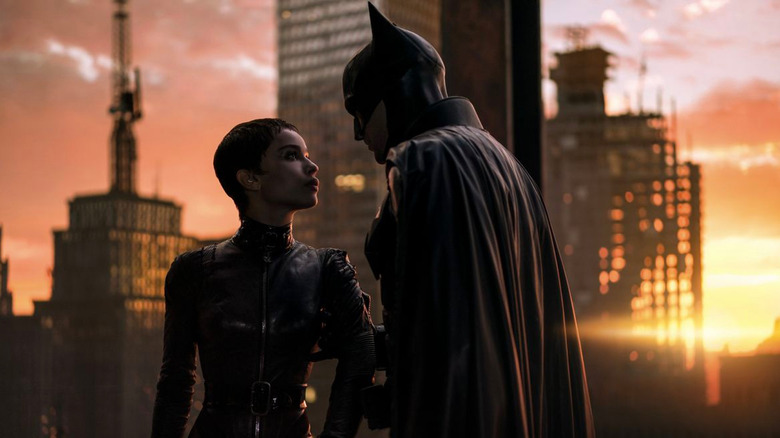 Warner Bros. Pictures
I feel like I've written so many jokes about Batman that there are none left in my arsenal. Darkness, no parents jokes. Holy brooding billionaire, Batman jokes. It doesn't matter though, because I loved "The Batman" so much that I don't have to spice it up. Your mileage may vary, but for me, Robert Pattinson was the perfect young and not-yet-good at superhero-ing version of the caped crusader. Zoë Kravitz was the perfect Catwoman. It was violent, dark, and that Batmobile! I want it. 
If you, like me, can't get enough of our grumpy superhero, you might want to pick up the physical disc when "The Batman" comes out on 4K, Blu-ray, and DVD. You might have to wait a bit longer, but even if you watch it over and over when it comes out on HBO Max on April 18, 2022, you're probably going to want a version you can hold in your hot little hands. Why? There are some amazing special features coming out on the 4K UHD combo pack and Blu-ray that you won't see on the streaming network. 
The physical media will hit the market on May 24, 2022, with the early Premium Digital Ownership at home for $29.99, and 48-hour rental via PVOD for $24.99 on April 18, 2022. Now, let's look at what you're getting. 
Plus, you can still watch it when your Internet is being a jerk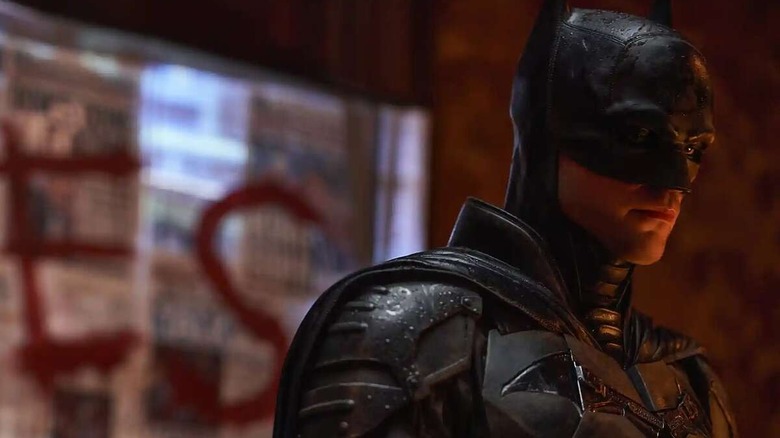 Warner Bros. Pictures
The 4K UHD combo pack and Blu-ray have the following features:
• Vengeance In The Making 
• Vengeance Meets Justice 
• The Batman: Genesis 
• Becoming Catwoman 
• Looking for Vengeance 
• Anatomy of The Car Chase 
• Anatomy of The Wingsuit 
• A Transformation: The Penguin The Batmobile 
• Unpacking The Icons 
• Deleted Scenes with Director's Commentary
I do enjoy special features, but there are rarely films where I want to watch every single one. This time around, I do. I love Matt Reeves as a director, and there is so much here to look at! For instance, I'm very much looking forward to the "Becoming Catwoman" feature. Kravitz's version has a lot of DNA in common with other versions, but she's still very much her own thing. I want to know about the comic book influences for her, the design of the costume, and what we might see going forward. 
I'm dying to hear more about the Batmobile in the two features about that. That car chase was one of the best I've ever seen on film (ooh, that upside-down shot), and I want to know how they did it. I'm not even a car person! Deleted scenes with director commentary will be interesting as well, considering what has come out about a certain clown and what they decided not to put in the film. I'm sure that will be debated for some time to come. I wonder if they'll mention the paper clips. 
I want more!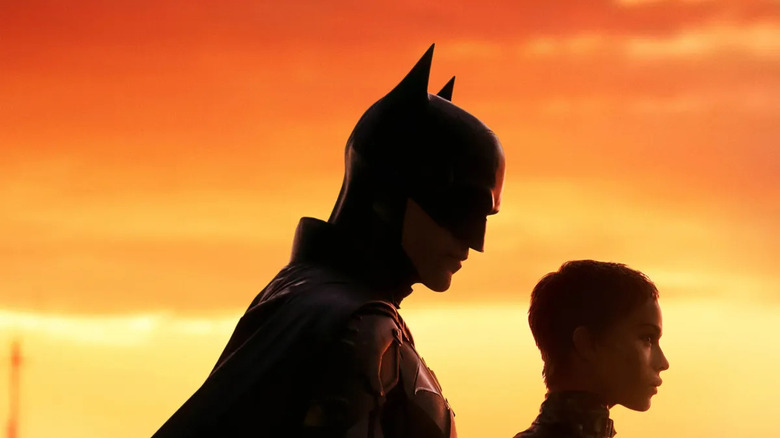 Warner Bros. Pictures
Another one I can't wait for is the wingsuit feature. I think one of the best moments in the entire film was when he fumbles flying in the wingsuit and hurts himself. We're used to seeing Batman as really good at his job. Getting a chance to see him screw up really badly makes him more relatable and really underlines that this is only his second year on the job. I predict that the Penguin feature will be a big one as well. Colin Farrell was almost unrecognizable in the role, and I need to know how they did it. 
On top of all of that, I like having something physical if I've given someone money. My Internet and I aren't always on the best of terms, and it's sometimes comforting to know that if it goes out, if there's a sunspot or something (I am not a scientist), I can watch "The Batman" to make me feel better. Not that it's the cheeriest of films, but it would be lovely to think that there is someone out there to save us all, even if he's not great at it yet.