Here's When You Can Stream The Batman At Home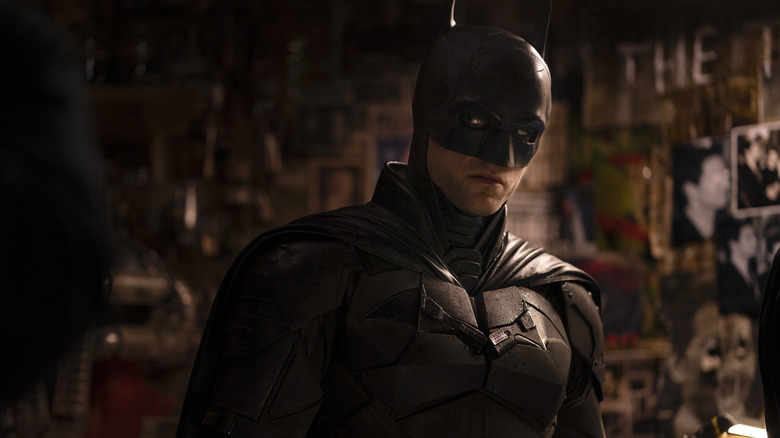 Warner Bros.
"The Batman" is still dominating the box office, but the world's greatest detective is finding a way into our homes even as it continues to kick butts in theaters.
Released on March 4, 2022, in the United States to wide acclaim, the film is the latest blockbuster to show that audiences are willing to risk their health and venture into theaters in the middle of a global pandemic to see men in spandex punch people in the face.
Still, when it comes to "The Batman," it's easy to see why. Matt Reeves' successfully reinvents Gotham City and the Caped Crusader, managing to stand out from other Batman movies with a darker, yet still quite funny, detective film with a sad boy Batman whose only friend is supposed to put him in prison.
Don't just take my word for it, in /Film's review, Chris Evangelista wrote:
"There will be plenty of people who feel they are burned out on all things Batman. That there couldn't possibly be room for yet another retelling of this same old tale. But "The Batman" defies the odds. It's epic, mythic, pulpy blockbuster filmmaking at its best."
Now, after weeks of dominating the box office, "The Batman" is finally coming home. Check out all the details below.
The Batman comes to HBO Max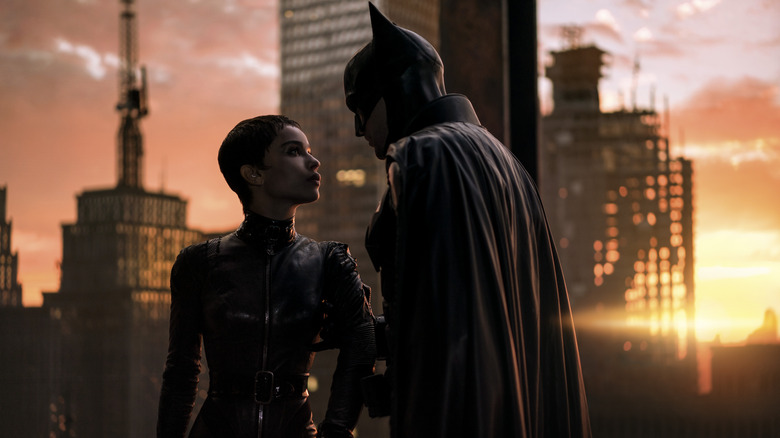 Warner Bros.
Mark it on your Bat-calendars, folks. April 18, 2022, is the date when audiences at home will be able to bask in the glory of Robert Pattinson's sad boy Bruce Wayne, as "The Batman" is finally headed to HBO Max. And if you haven't cut your cable just yet, fret not, because The Batman will also air on HBO on Saturday, April 23 at 8 p.m. ET. You know, regular old TV!
Matt Reeves directs the film from a script he co-wrote with Peter Craig. The film also stars Zoë Kravitz, Paul Dano, Jeffrey Wright, John Turturro, Peter Sarsgaard, Andy Serkis and Colin Farrell.
"When a killer targets Gotham City's elite with a series of sadistic machinations, a trail of cryptic clues sends the World's Greatest Detective on an investigation into the underworld, where he encounters such characters as Selina Kyle, The Penguin, Carmine Falcone and The Riddler. As the evidence begins to lead closer to home and the scale of the perpetrator's plans becomes clear, The Batman must forge new relationships, unmask the culprit, and bring justice to the abuse of power and corruption that has long plagued Gotham City."