Superhero Bits: A New Doctor Strange In The Multiverse Of Madness TV Spot, The Flash May Be Ending Soon & More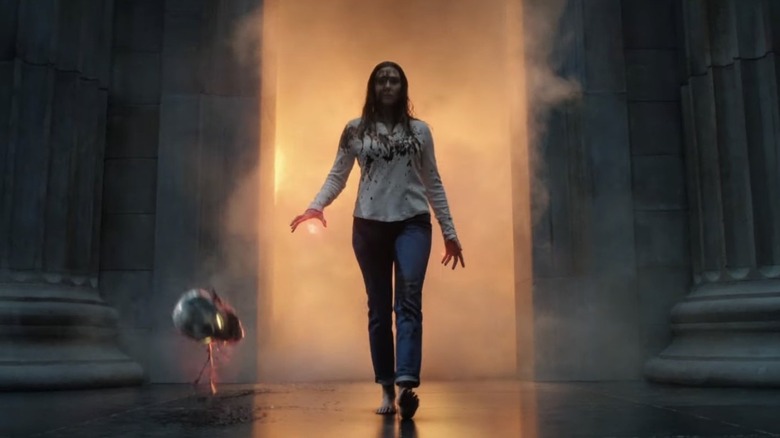 Marvel Studios
(Superhero Bits is a collection of stories, updates, and videos about anything and everything inspired by the comics of Marvel, DC, and more. For comic book movies, TV shows, merchandise, events, and whatever catches our eye, this is the place to find anything that falls through the cracks.)
In this edition of Superhero Bits:
"Doctor Strange in the Multiverse of Madness" gets a wild new TV spot.
Venom's alternate role in "Spider-Man: No Way Home."
"The Flash" may be coming to an end on The CW.
A very little tease of Misha Collins as Harvey Dent.
The Phalanx celebrates 30 years of Image Comics this June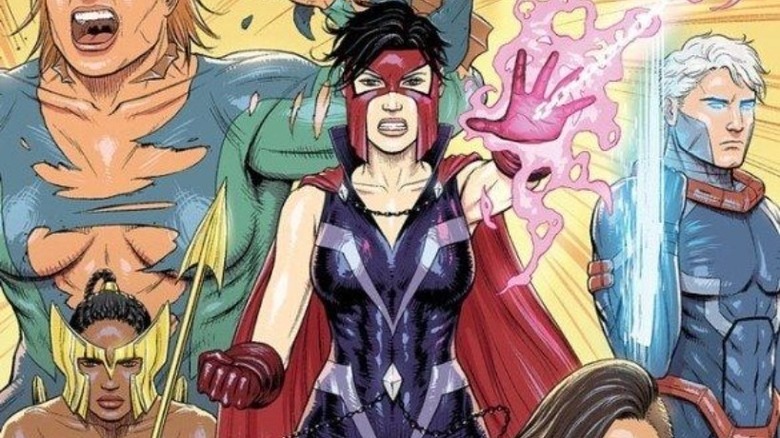 Image Comics
Image Comics is celebrating 30 years of operation this year, and Jonathan Luna is bringing his book, "The Phalanx," to the publisher for a new one-shot this summer. Set to hits stands on June 1, the book is meant to be a celebration of the titles that launched Image back in 1992. A logline for the comic reads as follows:
The Phalanx follows Spur, a mercenary in modern-day Los Angeles, who chases a mysterious villain and finds herself going through a portal and running into a famous superhero team. They realize they have a common goal.
Be on the lookout for "The Phalanx" this June.
Have another weird Moon Knight poster, won't you?
"Moon Knight" episode 3 is now on Disney+, which means we're officially at the halfway mark of the Marvel limited series. And, as is becoming customary for this show, we got yet another kind of weird, seemingly innocuous poster for something in the show. Credit to Marvel for allowing it to be weird, though, as few other mainstream superhero projects would be able to pass off an ancient Egyptian map with no context whatsoever as marketing. The show returns with another new episode next Wednesday.
Misha Collins cheekily teases his Harvey Dent for Gotham Knights
The CW is currently looking to expand the Arrowverse with a "Gotham Knights" TV show centered on young members of the Bat family in the wake of Bruce Wayne's death. Though not based on the upcoming video game of the same name, the network is currently filming a pilot to decide whether or not to pick it up to series. Former "Supernatural" star Misha Collins is set to play Harvey Dent on the show, and the little trickster decided to tease fans with a look at him on set — though clearly he wasn't allowed to show us much of anything. He's just having a bit of fun, but that's probably a good thing as it sets the tone for what they're hopefully doing on set.
Marc Spector and Steven Grant Marvel 101 videos
The folks at Marvel have put together a couple of videos to help fans keep the various personalities that Oscar Isaac is playing in "Moon Knight" straight. The above video offers a primer on Marc Spector, the mercenary who makes good use of the suit and is serving as the god Khonshu's avatar. Another video (found here) offers some background on the Steven Grant persona, the character we first met who, as it turns out, has been cohabitating with Marc in a highly unstable multiple personality situation. Where things get really twisted is that there may well be other personalities we've yet to fully meet, as evidenced by some of what we saw in the most recent episode. So another video may be called for in the not-too-distant future.
Venom almost had a different role to play in Spider-Man: No Way Home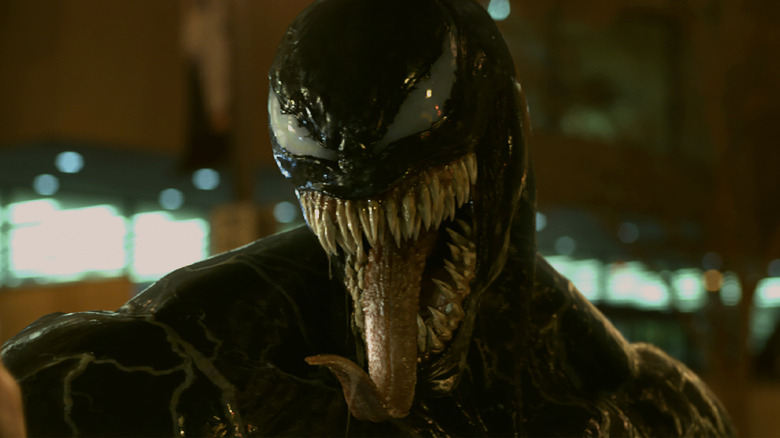 Sony Pictures
"Spider-Man: No Way Home" co-writer Chris McKenna has revealed that Tom Hardy's Venom almost had a different part in the film. As viewers surely know by now, he shows up in a post-credits scene attached to the film thanks to the break in the multiverse. But his trip is rather brief. Speaking to Empire (via Digital Spy), McKenna explained that other ideas were floated.
"We were going to try to have him show up at the Statue of Liberty [for the final fight], and we were even toying with having him stuck in the Lincoln Tunnel."
While it had previously been revealed that Hardy was considered for the final fight, this business about him being stuck in the Lincoln Tunnel is certainly new. In the end, Eddie Brock merely flirted with the MCU before being transported back to his universe alongside "Morbius."
The Batman HBO Max trailer
We are less than a week away from the arrival of "The Batman" on HBO Max, which means a great many people are going to have the chance to stream the blockbuster from the comfort of home. Now, to hype up the release, a new trailer has been released that gives subscribers a glimpse at what they can expect (assuming they haven't seen the movie already) from director Matt Reeves and star Robert Pattinson. For those who have seen it, this merely serves as a reminder that next week, you will be able to stream the movie at your leisure.
The Flash season 9 may end the show with a shorter run of episodes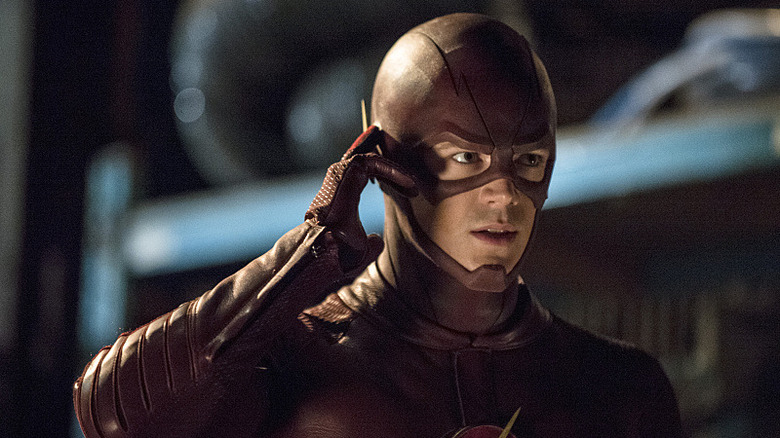 The CW
All good things must come to an end, and, for "The Flash," that end may be coming soon. In a recent report from The Hollywood Reporter, it is revealed that the series is likely to end its run with its ninth season, which was recently given the go-ahead. But the real kicker is that the outlet states that "there has been talk of the series coming to a conclusion with an abbreviated final season." So, not only would Grant Gustin's Barry Allen be getting ready to hang it up, but fans won't even have a full-sized season to say goodbye. We'll see if this truly comes to pass, but it's something viewers may want to brace for.
Doctor Strange in the Multiverse of Madness Reckoning teaser
Lastly, today brings a new teaser trailer for "Doctor Strange in the Multiverse of Madness," and this one packs a whole bunch of madness into a bite-sized, 30-second window. While there is a lot of footage we've seen before, the way in which the shorts are arranged, coupled with the bits of new footage, make this movie seem like a truly wild ride. In particular, there is some stuff with Elizabeth Olsen's Wanda Maximoff in here where she looks pissed off and ready to go to war with the entirety of the multiverse. The movie is set to hit theaters on May 6 and tickets are on sale now.