Ben Schwartz Had To Channel His Teen Angst For Sonic The Hedgehog 2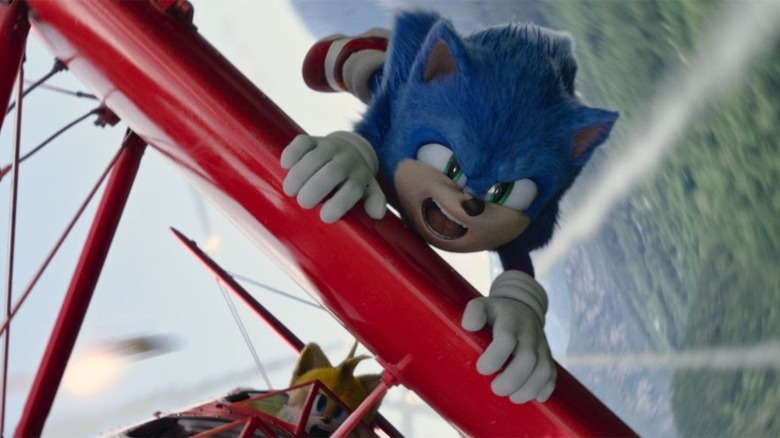 Paramount
For over 30 years, the "Sonic the Hedgehog" franchise has been entertaining us with fun video games, memorable cartoons, and now feature films. And over those years, Sonic's personality has been consistent. He has always acted a bit like a hotheaded teen, quick-witted, with a short temper, a lack of respect for authorities, and a huge ego.
But one thing the live-action "Sonic the Hedgehog" movies (universe?) makes clear is that this new take on the character is much younger. In fact, he is literally a kid now, one who is hyperactive and curious, who has an adoptive family and big dreams. In the sequel, "Sonic the Hedgehog 2," the character is more of a teenager — moody, angsty, eager to prove himself, and ready to stop listening to other people. And Sonic's new personality is in large part thanks to actor Ben Schwartz.
'I tried to play him that he was being a little bit rebellious'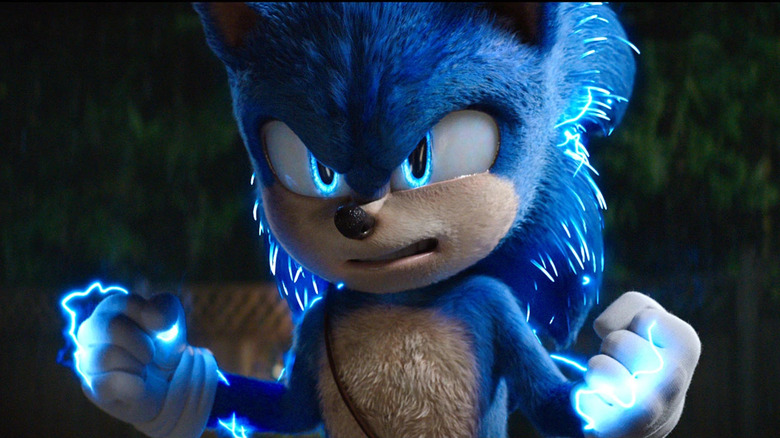 Paramount
Speaking to Kotaku, Schwartz talked about changing up his performance for the sequel. He joked that wanted to challenge method actors like Jared Leto, who took things to a certain extreme while filming "Morbius."
"I did the whole performance on my head in a handstand, so every line I say is literally upside down," Schwartz cracked.
But while he didn't go to any actual extremes to get into the character's spines, Schwartz did approach the character differently to reflect his slightly older mentality:
"I saw him at the beginning of the first one as like this energetic kid that's never really had anyone to talk to. For this one, he's rebelling against his parents, he thinks he can do everything by himself because he defeated Robotnik by himself, and so I liked the idea of playing him a little bit cool, but always leading with his heart."
Indeed, when we first meet him in the new film, Sonic is trying to stop a robbery, acting like a big-shot superhero named "Blue Justice." Of course, it takes more than a name for the little hedgehog to be a hero.
 "I tried to play him that he was being a little bit rebellious and then it takes him the movie to realize it's okay to ask for help, it's okay to have friends," Schwartz said.
"Sonic the Hedgehog 2" hits theaters on Friday, April 8, 2022.