Hollywood's Moon Obsession Continues As Jorma Taccone Signs On To Direct Moonland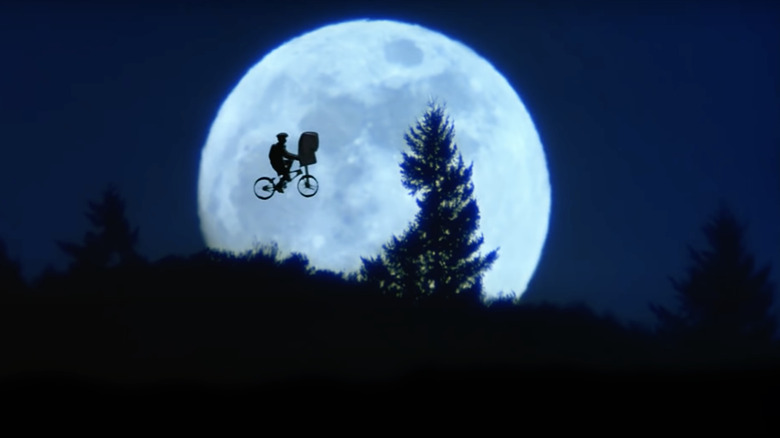 Universal Pictures
In February, the moon fell in Roland Emmerich's sci-fi disaster movie, "Moonfall." In March, the moon was then shot — full of love — in the HBO Max rom-com, "Moonshot." In April, we are happy to report that director Jorma Taccone is here to pick the moon up and keep running with it in a film called "Moonland."
Since the script for "Moonland" is written by Bret McKenzie — one half of the musical comedy duo Flight of the Conchords — and since Taccone himself is one third of the musical comedy trio, The Lonely Island, "Moonland" will serve as the movie equivalent of a mock-rock supergroup. The story, according to The Ankler, "follows an 11-year-old girl who builds a flying bicycle that takes her to a magical world where she quickly gets wrapped up in an exciting adventure that sees her escaping capture and helping a knight rescue a princess."
The image of a flying bicycle immediately brings to mind the one passing over the moon in "E.T. the Extra-Terrestrial," but "Moonland" draws more direct inspiration from a couple of other '80s movies.
Where Labyrinth and The Princess Bride meet musical comedy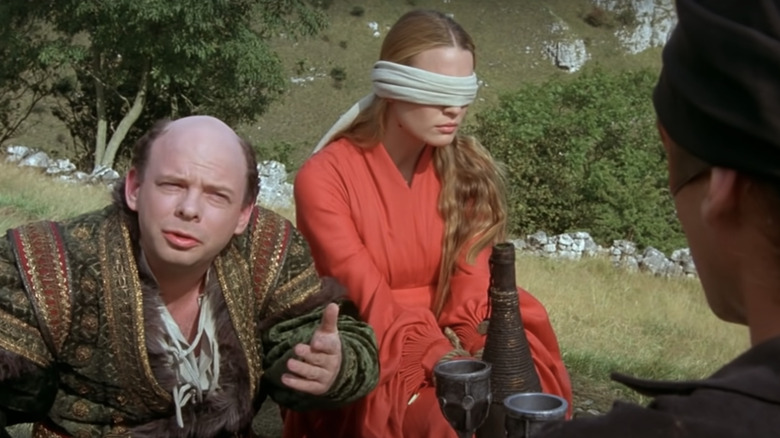 20th Century Fox
Back in 2013, following his Academy Award win for Best Original Song for "Man or Muppet" in "The Muppets," Mackenzie discussed a new script that he was working on, which he described as "a fairy tale comedy musical, sort of akin to Labyrinth." He said:
"I want to make a comedy musical with singing dragons and monsters and stuff. [It's] live-action, so it would be a mixture of The Muppets and The Princess Bride....it's definitely my favorite thing I'm working on at the moment."
This is the script that would become "Moonland." At the time, James Bobin, who directed "The Muppets," was attached to the project and developing it with Mackenzie. The Ankler reports that he had signed on to officially direct in August 2016, but now Taccone is taking over. 
Taccone previously served as an actor, writer, and sketch director on "Saturday Night Live" before crossing over into filmmaking with "MacGruber" and "Popstar: Never Stop Never Stopping," the latter of which starred his Lonely Island partner, Andy Samberg. "Moonland" will be Taccone's third feature-length directorial effort, though he has other TV and producing credits to his name, including the recent "MacGruber" streaming series revival.
No cast members have signed on for "Moonland" yet, but the movie is being produced through Warner Bros. and the studio is reportedly considering a "family-friendly star who voiced the lead in a DreamWorks Animation movie." We'll keep you updated as more news on "Moonland" develops.