Bret McKenzie And James Bobin Planning 'Labyrinth'-Like Musical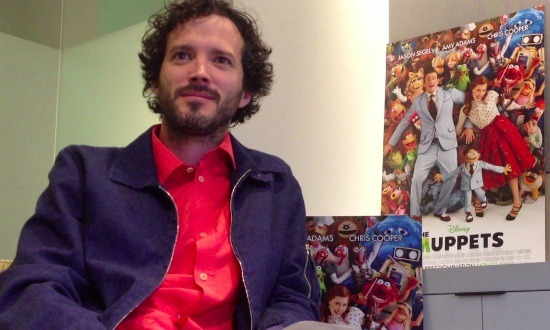 The fact Bret McKenzie, one half of Flight of the Conchords, won an Oscars for The Muppets still makes me smile. McKenzie won the award for Best Original Song for "Man or Muppet" back in 2012 and followed that up by beginning work on next year's sequel, Muppets Most Wanted. It also gave him some well-deserved caché and McKenzie is using that to develop a passion project.
In a new interview, the Oscar-winning song writer revealed he, along with Muppets director James Bobin, are working on a live-action musical described as a blend of The Muppets and The Princess Bride. Much like Labyrinth.
McKenzie was speaking to Collider when he said the following:
I'm in the middle of a script for a kind of—it hasn't got a name yet but it's a fairy tale comedy musical, sort of akin to Labyrinth or something like that.  I'm developing and that script's halfway through. James Bobin's helping me.  I'm the official writer but we're developing it. I want to make a comedy musical with singing dragons and monsters and stuff.  [It's] live-action, so it would be a mixture of The Muppets and The Princess Bride....it's definitely my favorite thing I'm working on at the moment.  It's early, though, it's early.  It's still developing.
As a huge fan of both Flight of the Conchords as well as The Muppets, I'm all about anything McKenzie does. And if he has a huge musical he's working on with dragons and monsters? I'll be first in line. What do you think?