Bill Skarsgård Will Star As Eric Draven In The Crow Reboot With Rupert Sanders Directing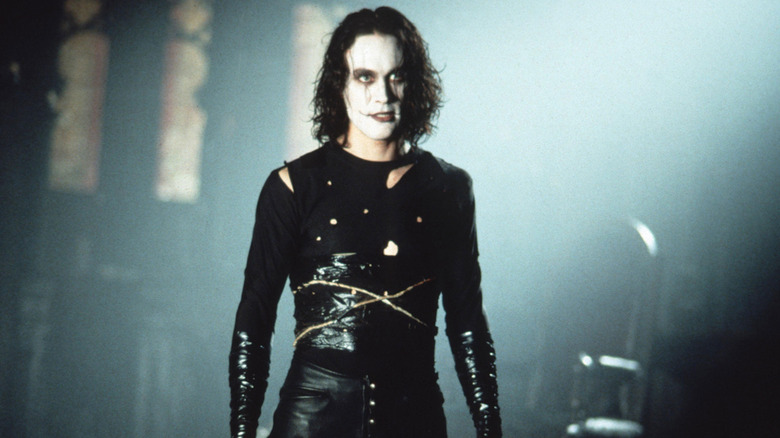 Miramax
The Hollywood machine has been trying its hardest to reboot "The Crow" for the better part of a decade now. Yes, this town loves IP, but you have to admit that the original comic and its 1994 adaptation have earned their place in pop culture at this point. 
The trick is that so much of the 1994 film rested on the shoulders of its lead, Brandon Lee, who was tragically killed in an on-set accident. In the wake of that, a lot of the mystique around "The Crow" has been tied to that eerie coincidence that Lee died playing a character who was killed in the prime of his life. 
But it would seem that after many failed attempts and truly terrible direct-to-video sequels, a full-on, big budgeted reboot of "The Crow" is finally happening. The Hollywood Reporter says that none other than Pennywise himself, "It" and "It: Chapter 2" star Mr. Bill Skarsgård, is set to play Eric Draven in this reboot, which will be directed by Rupert Sanders ("Snow White and the Huntsman" and "Ghost in the Shell") and written by Oscar-nominated "King Richard" screenwriter Zach Baylin. 
The film is supposedly set to shoot this summer in Prague and Munich with a budget in the $50 million range.
The long road to a reboot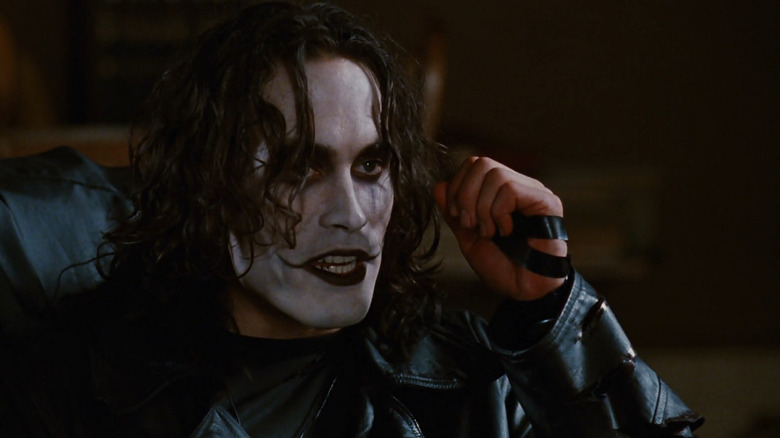 Miramax
The series needed a little time to rest after a string of edgelord sequels that starred folks like Vincent Perez, Eric Mabius, and Edward Furlong, but in recent years there have been many rumblings of a resurrection. In 2014, Corin Hardy signed on as director with Luke Evans locked in to star. Evans bowed out shortly thereafter and was replaced by Jack Huston ("Boardwalk Empire"). This version of the movie got far enough to cast the great Andrea Riseborough ("Mandy") as its villain before it, too, fell apart in early 2016.
Hardy was pulled back in by Jason Momoa, who signed on for what they promised would be an R-rated adaptation that would honor the original source material. By 2018, "The Crow" reboot was once again dead as both Momoa and Hardy departed the project, which stalled out while seeking its $40 million budget, not to mention the glut of creative differences between the filmmaker and producer, the late Samuel Hadida ("Silent Hill").
Those are just the notable close calls! Over the last 10 years, everybody from Rob Zombie and Bradley Cooper to Tom Hiddleston and Channing Tatum has been rumored to be involved in a reboot. Honestly, can you really say you've been a noteworthy leading man in the past decade of Hollywood history unless you have been rumored to star in "The Crow"? The answer is no.
Will this new version break the bad luck streak?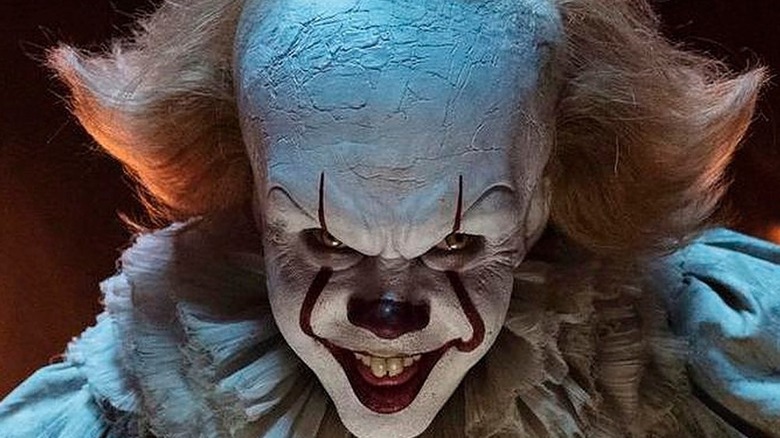 Warner Bros
So the real question is whether or not this iteration will actually make it in front of cameras. I'm inclined to think it has a fighting chance. To put it in frank commercial terms, "The Crow" is known enough that a reboot makes sense in this day and age where there are so many content providers desperate for recognizable movies and TV shows.
The THR story seems pretty confident that the budget is in place and pre-production is in full swing. 
I'm most intrigued by Bill Skarsgård in the Eric Draven role. Skarsgård can be intimidating. Heck, he's famous for playing a creepy clown! That quality is very much in line with the Eric Draven from the comics and original film. Momoa would have been a more intimidating version of the character in life than in death, which always made me think he was the wrong choice for the part despite being undeniably charismatic. Skarsgård as a spirit hellbent on revenge is way more off-putting, more horror-driven, and that is very interesting to me.
Plus, Skarsgård has been looking for a project that can truly showcase his leading man potential. Sure, an entire generation of people know him (and were traumatized by him) as Pennywise from "It" movies, but that's a hard role to turn into a movie star career. Hundreds of millions of dollars worth of moviegoers being terrified of you doesn't automatically mean you're in the position to headline a Marvel movie! However, "The Crow" may be the perfect solution. After all, this is a comic book movie, and an action movie, but it's dripping with horror potential, including monsters and creepy imagery. This could be the role that bridges the gap for Skarsgård, a place where his horror bonafides make perfect sense for an action lead.
We'll see how it all shakes out. So far director Rupert Sanders hasn't impressed me very much with his output, but I'm an optimistic sort. If his heart is in the right place, he certainly has the iconography and a talented leading performer to work with.