Halo TV Series Sets Premiere Viewership Record For Paramount+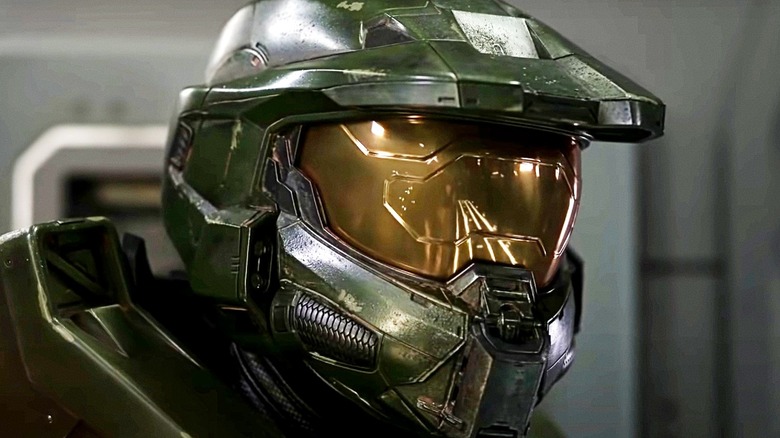 Paramount+
The series premiere of "Halo" has posted some big viewership numbers for Paramount+, setting a new record as the streamer's most-watched premiere globally in its first 24 hours of release. This information comes from Paramount (via Deadline), which did not provide exact numbers for the premiere except to say that it had bested the previous record held by "1883," the "Yellowstone" prequel starring Sam Elliott, Tim McGraw, and Faith Hill.
"1883" premiered in December 2021 and it also aired simultaneously on the Paramount Network. There alone, it drew almost 5 million viewers, becoming the biggest series debut on cable in six years, according to The Hollywood Reporter.
The first two episodes of "Halo," adapted from the popular video game franchise, screened at the South by Southwest (SXSW) film festival before the series premiered on Paramount+ on March 24, 2022. Official streaming numbers for the premiere won't be available until the Nielsen ratings roll in about a month from now, but in the meantime, it looks like Paramount+ has a much-needed hit on its hands. Even with its fleet of "Star Trek" shows and the buzz around "1883," the service hasn't been able to infiltrate the Nielsen Top 10 yet, unlike Prime Video's "Reacher," which just recently made the news for topping the streaming chart in February.
Paramount+ has sunk a lot of money into "Halo," reportedly spending over $10 million per episode on it. The series has already been renewed for a second season, which is due to begin filming this summer.
A spiritual adaptation accessible to new viewers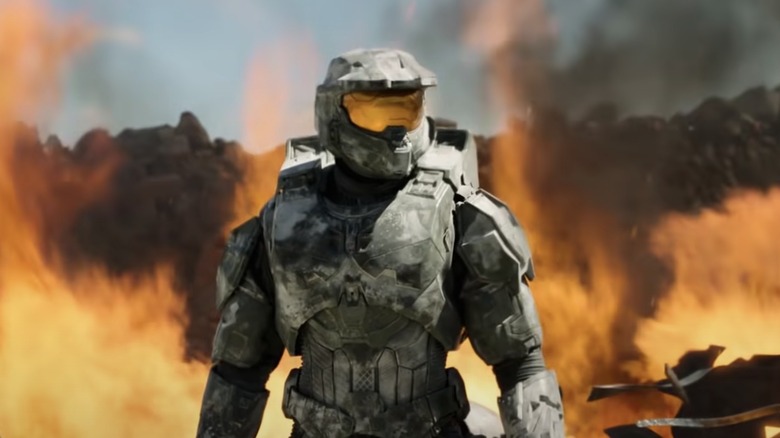 Paramount+
In his review of the premiere, /Film's Jeremy Mathai indicated that "Halo" is "far more of a spiritual adaptation than a direct one." This jibes with some recent comments that co-showrunner Steven Kane made about how the show, in its long road through development hell, had finally reached a point where it needed to divorce itself from a rigid adherence to the game's backstory. "We didn't look at the game," he said. "We didn't talk about the game. We talked about the characters and the world."
That might alienate some hardcore fans, but it could also be good news in terms of making the series more accessible to casual fans or viewers who are coming to "Halo" for the first time with no prior knowledge of the game. "Halo" stars Pablo Schreiber as Master Chief, and its cast also includes Natascha McElhone, Jen Taylor, Bokeem Woodbine, Shabana Azmi, Natasha Culzac, Olive Gray, Yerin Ha, Bentley Kalu, Kate Kennedy, Charlie Murphy, and Danny Sapani.
The official synopsis for "Halo" is as follows:
Dramatizing an epic 26th-century conflict between humanity and an alien threat known as the Covenant, Halo the series will weave deeply drawn personal stories with action, adventure and a richly imagined vision of the future. Nobody can save humanity alone-not even the Master Chief. Meet the heroes who will risk losing everything to come together and protect humankind from the universe's greatest threat.
"Halo" is available to stream exclusively on Paramount+ and the first season runs nine episodes, with the second episode set to drop on March 31, 2022.