Halo Season 2 Will Begin Filming This Summer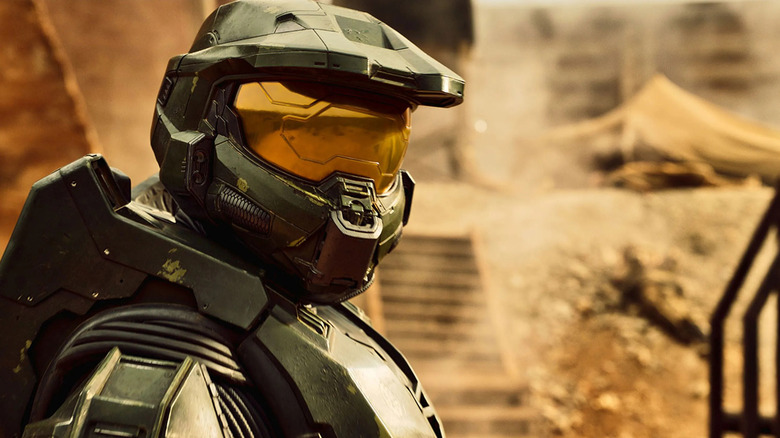 Paramount+
The highly anticipated series "Halo" is hitting Paramount+ on Thursday, March 24. It is, of course, based on the juggernaut of a video game that I sadly can't play because first person shooters make me ill. I have long envied everyone who can, so I'm doubly thrilled about what's coming in the series.
"Halo" is about a huge war in the 26th century between humans and the Covenant. To battle the threat, Dr. Halsey (Natascha McElhone) comes up with super-soldiers who are genetically enhanced called the Spartans, and the series follows one of the soldiers, Master Chief (John-117), played by Pablo Schreiber. 
Schreiber spoke to Collider and discussed season 2 shooting and why it's happening soon. He said, "We'll be filming again this summer. We're still figuring out exactly what the start date is, but we will be in production by summertime because we have a hard date that we need to be up and running in order to get some location that is weather affected."
That's pretty exciting to hear before we've even seen the first season. "Halo" will take place in its own timeline, separate from the games.
Of his character, Schreiber told the site: 
"The effects of war on the soldier in our society is one of the major themes that were we're looking at and him discovering... We meet a character who's cut off from his humanity, who doesn't have access to his emotions, who doesn't even have memories of his childhood. It starts there and he has an interaction with an artifact that brings back some memories from his childhood. He begins the process of uncovering his own personal history."
'Nobody can save humanity alone'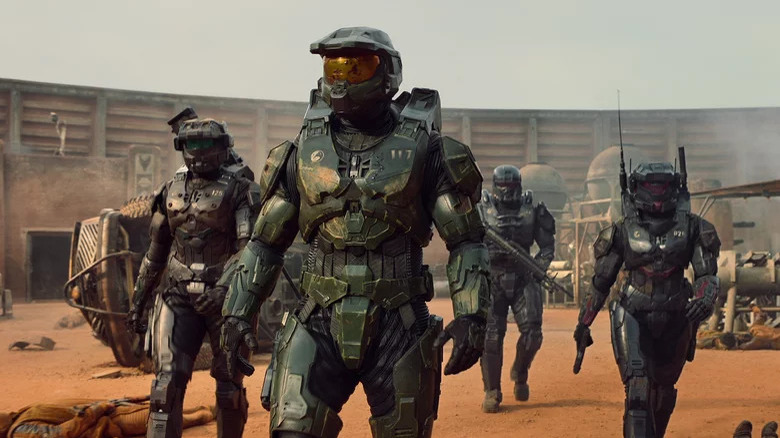 Paramount+
This is pretty exciting. I know the character removing his helmet (which he doesn't do in the games) in the series is sort of controversial, but as someone who hasn't been able to play, I'm okay with that. I understand why players wouldn't be though. I just like the idea of seeing faces. Not that "The Mandalorian" didn't show us how much acting you can do through a helmet. I'm really impressed by what a good actor can do with it (another great example is "Dredd"), but I'm not going to apologize for wanting to see faces. 
Here is the official info for "Halo."
Dramatizing an epic 26th-century conflict between humanity and an alien threat known as the Covenant, Halo the series will weave deeply drawn personal stories with action, adventure and a richly imagined vision of the future. Nobody can save humanity alone-not even the Master Chief. Meet the heroes who will risk losing everything to come together and protect humankind from the universe's greatest threat in this stunning new trailer for the Paramount+ Original Series, Halo. Stream the premiere of Halo on Thursday, Mar. 24, exclusively on Paramount+.
The new series stars Schreiber, McElhone, Jen Taylor (reprising the role of Cortana from the game), Olive Gray, Bokeem Woodbine, Shabana Azmi, Natasha Culzac, Yerin Ha, Bentley Kalu, Kate Kennedy, Charlie Murphy, Danny Sapani, Ryan McParland, Burn Gorman, and Fiona O'Shaughnessy. The showrunners are Steven Kane and Kyle Killen, with Kiki Wolfkill, Frank O'Connor, and Bonnie Ross executive producing for 343 Industries. "Halo" will premiere on March 24, 2022 on Paramount+.