The Best TV Shows And Movies Coming To Disney+ In April 2022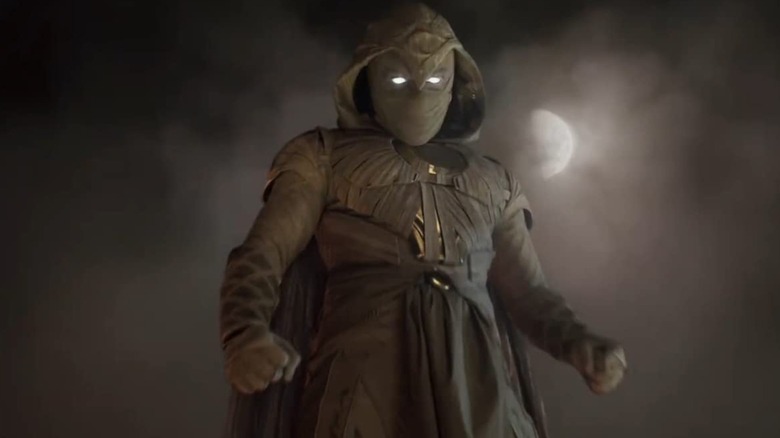 Marvel Studios
April might bring warmer weather, but that isn't stopping Disney+ from providing a new load of content to keep subscribers entertained indoors. Hot off the success of March releases "West Side Story" and "Turning Red," the streaming service looks to continue its steady flow of movies and television shows with a host of original projects alongside returning titles.
Disney+ is featuring a diverse line-up in April that includes everything from musicals to Marvel superheroes. The streamer also looks to celebrate Earth Day with an impressive slate of nature documentaries, as well as close a chapter of "The Proud Family" revival with the season one finale of "Louder and Prouder." Older films like "Herbie: Fully Loaded" and "Chasing Mavericks" will also find their way to the service. Here are all the most notable new releases that Disney+ has to offer in the first full month of spring.
Better Nate Than Ever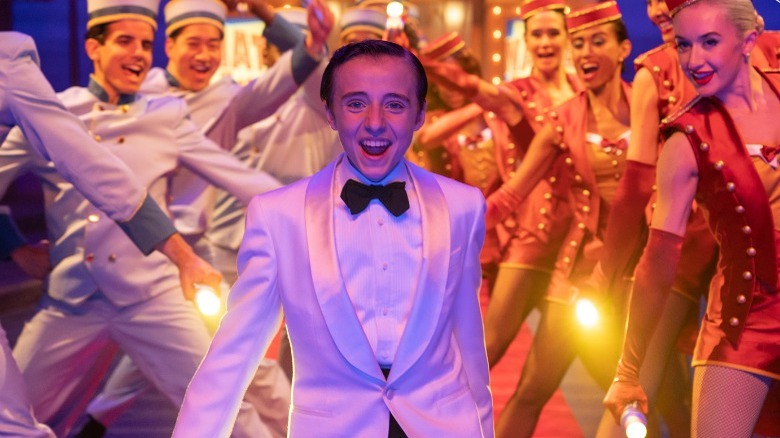 Disney+
Disney+ kicks off the month of April with a brand new feature film from Tim Federle, the mind behind "High School Musical: The Musical: The Show." Based on the novel also written by Federle, the film follows middle schooler Nate Foster as he runs away from his hometown Pittsburgh to pursue his dreams of becoming a Broadway star in New York City. The film also features Lisa Kudrow of "Friends" fame as Nate's aunt, as well as Broadway star and two-time Tony Award winner Norbert Leo Butz.
Moon Knight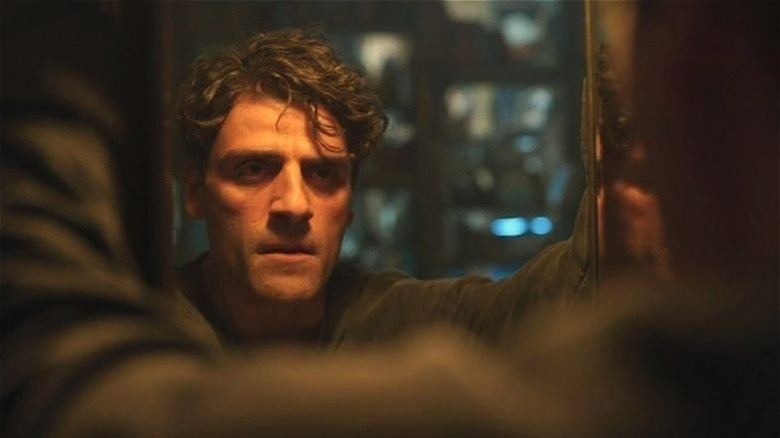 Marvel Studios
Technically, the new Marvel television series premieres on March 30, but the majority of the show will air on a week-by-week basis throughout April. "Moon Knight" stars Oscar Isaac in the role of a mercenary-turned-superhero with dissociative identity disorder. Executive producer and Marvel Studios head Kevin Feige has stated that the series will be darker and more violent than the typical Marvel outing, reflecting the character's grittier backstory. Mental illness and Egyptian mythology will play a significant role in "Moon Knight," adding up to what sounds like an entirely unique Marvel project.
Ice Age: Scrat Tales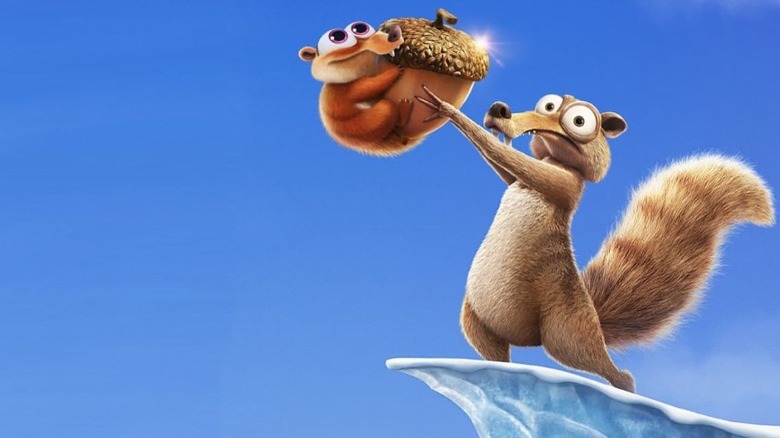 Disney+
Since Disney's acquisition of 20th Century Fox in 2019, the studio has rebranded some of its subsidiary's properties to fit snugly within the confines of its streaming service. That includes the popular animated "Ice Age" franchise, produced by Blue Sky Studios, which already has a Disney+ original in the form of "The Ice Age Adventures of Buck Wild." "Scrat Tales" is a series of six shorts that focus on the titular acorn-obsessed squirrely creature and his newfound son. The project is notable for being Blue Sky's last before Disney shut the animation studio down last April in 2021.
Earth Day Nature Specials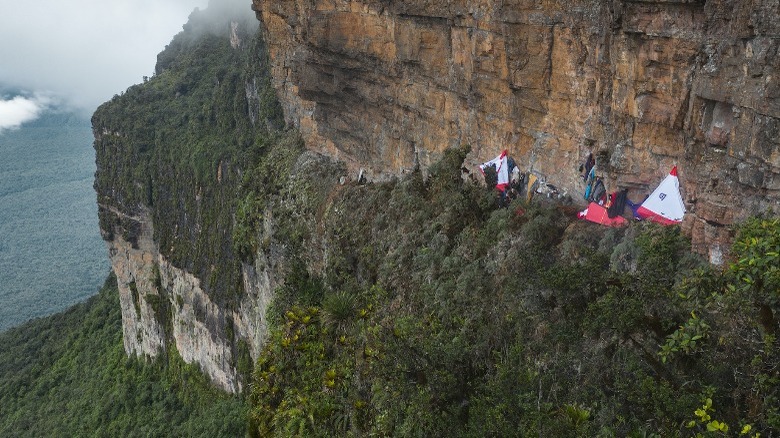 National Geographic
Disney+ is celebrating April 22 with a host of nature documentaries, all featuring different aspects of the environment we all live in. For one, there's Disneynature's "Polar Bear," which follows a mother polar bear as she raises her young in an Arctic threatened by climate change. Catherine Keener ("Being John Malkovich," "Get Out") narrates the film, which includes the supplementary making-of special "Bear Witness" that follows the filmmaking crew during the ambitious shoot.
National Geographic is also releasing two specials, the first of which features the world-renowned rock climber Alex Honnold from the Oscar-winning documentary "Free Solo." "Explorer: The Last Tepui" follows a climbing team as they travel through thick, remote jungle foliage and scale an over 1,000-foot mesa known as a Guyanese tepui in search of undiscovered species in need of preservation. On a chiller note, "The Biggest Little Farm: The Return" is a follow-up to the critically acclaimed documentary about couple John and Molly Chester and their exploits running the biodiverse Apricot Lane Farms.
Sketchbook Season 1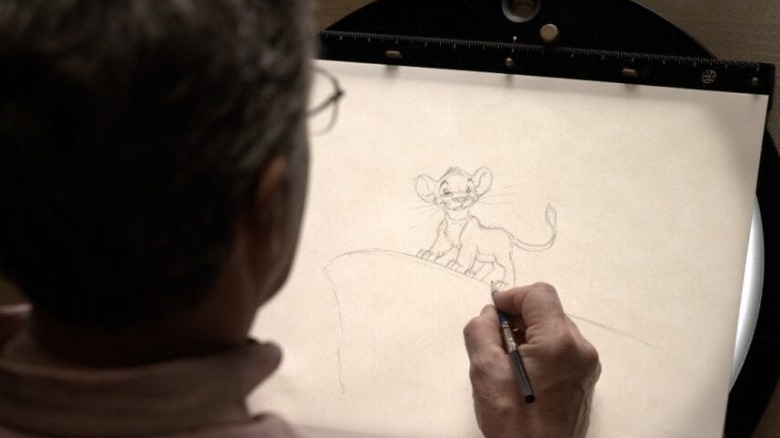 Disney+
Burgeoning illustrators and animators might want to take note of "Sketchbook," a new instructional documentary series premiering on Disney+. Each episode focuses on an individual artist who teaches the viewer how to draw a particular Disney character. The profiled artists also explain their creative backstory, serving to inspire those who have dreams of entering the field.
What's Coming to Disney+ in March 2022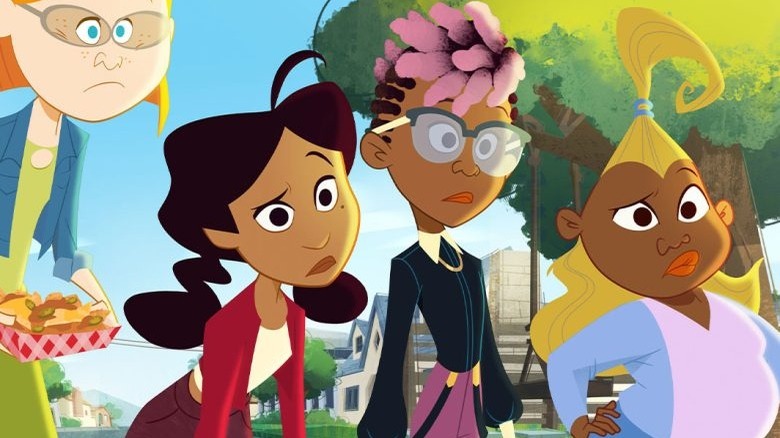 Disney+
April 1
Better Nate Than Ever
Herbie: Fully Loaded
April 6

Chasing Mavericks
Moon Knight – Episode 2
The Proud Family: Louder And Prouder – Episode 8
April 13

Ice Age: Scrat Tales – Season 1 Premiere
Moon Knight – Episode 3
The Proud Family: Louder And Prouder – Episode 9

April 20
The Proud Family: Louder And Prouder – Episode 10 (Season 1 Finale)
Moon Knight – Episode 4

April 22
Bear Witness
Polar Bear
Explorer: The Last Tepui
The Biggest Little Farm: The Return

April 27
Moon Knight – Episode 5
Sketchbook – Season 1