High School Musical: The Musical: The Series Season 3 - Everything We Know So Far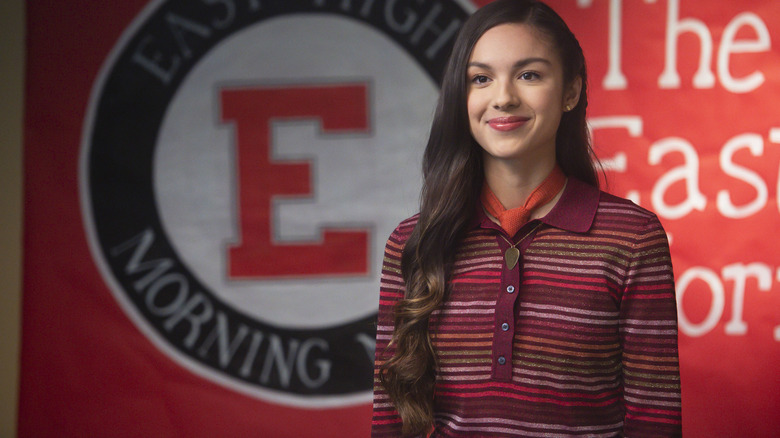 Disney+
(Welcome to ...And More, our no-frills, zero B.S. guide to when and where you can watch upcoming movies and shows, and everything else you could possibly stand to know.)
The East High Wildcats will never be silenced! Disney+ recently announced that there's plenty more musical storytelling to come, with a third season of "High School Musical: The Musical: The Series" already on the way. And since we're all in this together, we thought we'd compile all the important details in a single place, so we can all get hyped for lots more theatre kid drama. Here's everything we know so far about the upcoming season.

HSMTMTS Release Date and Where To Watch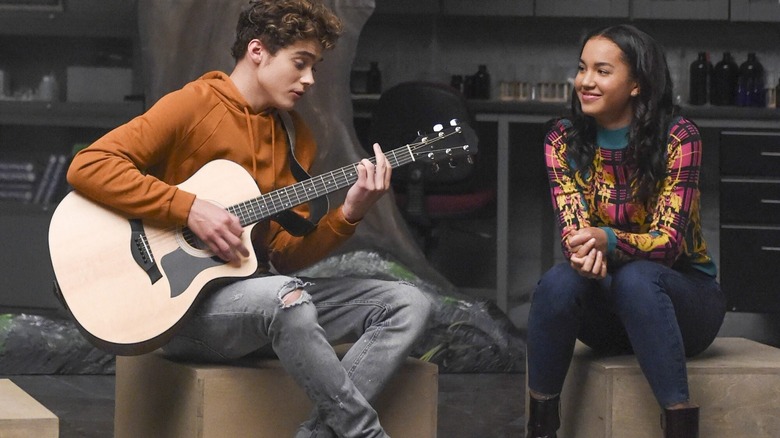 Disney+
As Disney now has a thing for releasing big news via Twitter, they also used social media to let us in on the latest "High School Musical: The Musical: The Series" updates. According to the Disney Music Twitter account, we can expect to see the Wildcats back on our screens in 2022. No official date has been announced, but whenever the show finally arrives, its release will probably follow the same pattern as the previous seasons. New episodes will arrive weekly, adding up to a season that's anywhere between 10 to 12 episodes long.
What is High School Musical: The Musical: The Series?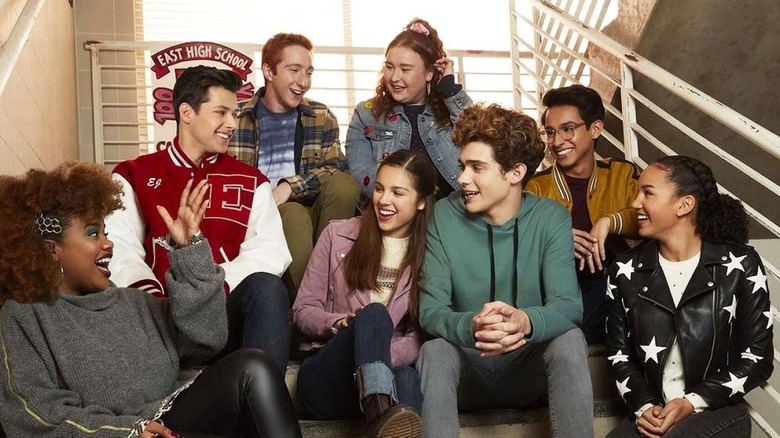 Disney+
If you don't know everything you need about "High School Musical: The Musical: The Series" based on the title, I dunno if I can help you. But okay, here's the basics: the series is a mockumentary-style musical drama inspired by the beloved "High School Musical" movie trilogy. It is indeed a musical, and also a series. Rather than taking place in the world of the "High School Musical" films, it sort of takes place in our own world — the HSM movies are just movies, which the characters of the show have not only watched, they're putting on their own production of the first film. The series is set at a fictionalized version of East High (where the movies were filmed) and follows a group of teens staging "High School Musical: The Musical," in honor of the movie that made their school famous.
So to recap this absolute madness, in the world of HSMTMTS, "High School Musical" exists, as does a stage musical version of the movie, titled, "High School Musical: The Musical." More importantly, this show got pop star Olivia Rodrigo lots of buzz before her hit single, "drivers license" launched her further into fame. She plays the lead role of Nini, a young singer-songwriter hoping to be cast as Gabriella Montez (the Vanessa Hudgens role in the movie). But while Nini navigates her artistic dreams, she's also dealing with some serious heartbreak, thanks to her ex-boyfriend, Ricky Bowen (Joshua Bassett). Despite not being a theater kid himself, Ricky joins the musical to get closer to Nini and, in his mind, woo her back into dating him.
The first season of HSMTMTS follows their fall production of "High School Musical: The Musical," while the second season completely ignores the supremacy of "High School Musical 2," so they can instead stage "Beauty and the Beast." The upcoming third season of HSMTMTS forgoes school completely, and follows the main cast as they attend a summer theater camp where the Wildcats and their fellow campers put on a high-stakes production of "Frozen" to find out who is "best in snow." What Time Is It, you ask? Summer time!
Season 3 of "High School Musical: The Musical: The Series" will stick by the Disney theme and tackle the 2010 animated hit "Frozen." But in addition to songs from "Frozen," they'll also be incorporating songs from High School Musical as well as, weirdly, fellow Disney Channel Original Movie "Camp Rock." Guess they can't just let it go, huh?
The Cast of High School Musical: The Musical: The Series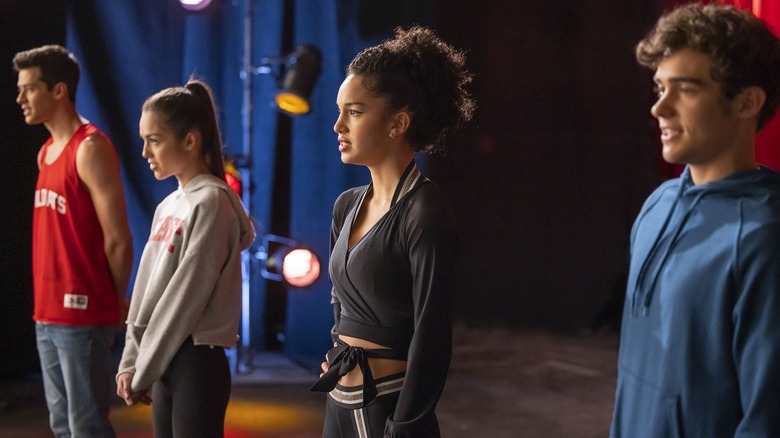 Disney+
Olivia Rodrigo is now known to most as a Taylor Swift in the making, a young singer-songwriter who recently rose to fame with her hit single "drivers license" and debut album, "Sour." But just before the pop-star portion of her life began, Rodrigo was inspiring fans with her acting abilities. She started out on another Disney original series, "Bizaardvark," before snagging the lead role in "High School Musical: The Musical: The Series." Rodrigo will be back as musical enthusiast Nini Salazar-Roberts, a young, guitar strumming romantic, hoping to land a lead role. Joshua Basset stars as Ricky Bowen, a skateboarding cool-guy who can also strum the guitar and carry a tune. A typical Troy Bolton type, Ricky sets out to win Nini back but ends up discovering his hidden talents.
Other major players include Matt Cornett as EJ Caswell, a jock and theater lover, dating Nini; Sofia Wylie as Gina Porter, an ambitious transfer student; Larry Saperstein as Big Red, Ricky's best friend; Julia Lester as Ashlyn Caswell, a songwriter and EJ's cousin; Dara Reneé as Kourtney Greene, Nini's best friend; Frankie Rodriguez as Carlos Rodriguez, the student choreographer; Mark St. Cyr as Benjamin Mazzara, East High's STEM teacher and Kate Reinders as Miss Jenn, East High's new drama teacher.
New cast members for season 3 were announced in January 2022, and they include Adrian Lyles as "Camp Shallow Lake's mysterious new kid," and Saylor Belle ("I Didn't Do It") as Maddox, "a bright-eyed, quick-witted 'techie'" and rule-follower. But notably, a few Disney Channel alums are also showing up, with Meg Donnelly (Disney Channel's "Zombies" movies) as a camp counselor, Jason Earles ("Hannah Montana") as the camp director; and most importantly, OG Wildcat and "High School Musical" alum Corbin Bleu ... as himself!
HSMTMTS Writers, Directors, and More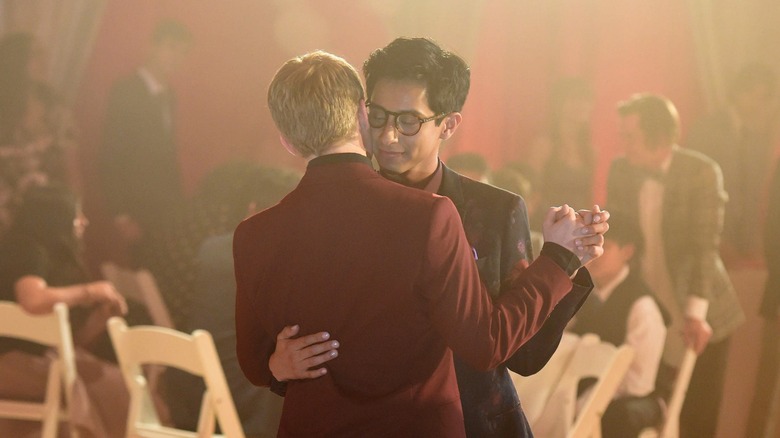 Disney+
This Disney+ series takes its name and inspiration from the "High School Musical" series created by Peter Barsocchini. It comes from director and screenwriter Tim Federle, an Academy-Award nominee known for co-writing the 2017 animated film, Ferdinand. Federle pitched the mockumentary-style series back in 2018, then went on to draft the pilot and serve as writer and executive producer once Disney gave the greenlight. The series rotates through directors, with Federle himself occasionally directing, joined by others,including Zach Dodes ("Life Sentence") and Oliver Goldstick ("Bridgerton").