Olivia Rodrigo To Return For High School Musical: The Musical: The Series Season 3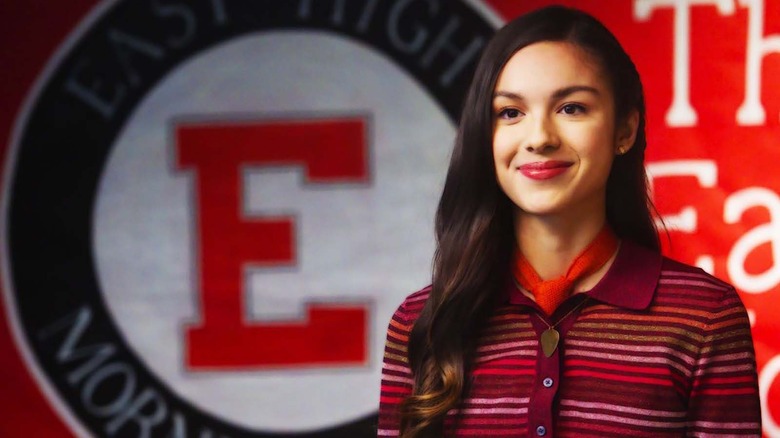 Disney+
Recently chosen as Time Magazine's Entertainer of the Year, Olivia Rodrigo's debut album "Sour" threw her into pop superstardom. If you ask the general public, the Grammy-nominated teenager seemed to explode in popularity out of nowhere, but real ones know that Rodrigo had already been crushing it with tween and teen audiences on Disney's "Bizaardvark" and more importantly, "High School Musical: The Musical: The Series." In the latter, Disney presents a very self-aware mockumentary musical drama set in the fictional East High School, the shooting location of the "High School Musical" movies that put the school on the map. A former background cast member, Miss Jenn (Kate Reinders, an actual background cast member from the original film) joins the school as the new drama teacher and decides to stage a performance of "High School Musical: The Musical" for her first winter theater production to celebrate the school's affiliation with the original film.
It sounds ridiculous, but "High School Musical: The Musical: The Series" is a genuinely wonderful mockumentary about the drama of, well, drama club, and the trials and tribulations of dealing with the amplified conflicts of the Gen Z high school experience. Before she became a global pop sensation, Olivia Rodrigo starred as Nini Salazar-Roberts, a die-hard musical theater kid who is cast as Gabriella Montez in the first season, the role originated by Vanessa Hudgens. Fans were concerned (and convinced) that Rodrigo wouldn't be returning for season 3 now that she's the biggest pop star in the world, but it looks like we really are all in this together, because Rodrigo has confirmed her return.
Good 4 U, Olivia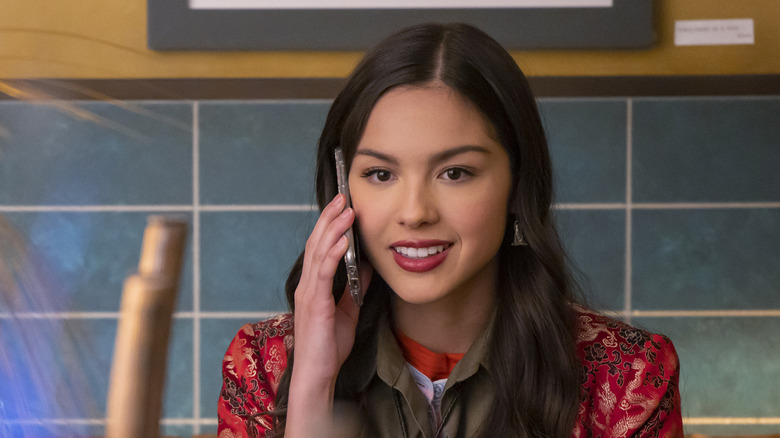 Disney+
The confirmation of her return to "High School Musical: The Musical: The Series" came during her interview with Time for her Entertainer of the Year award. "Songwriting is the thing I take most seriously in my life," Rodrigo said. "It's the most personally gratifying too." Rodrigo told Time that she intends to focus on her music career, but will be returning for season 3, which begins filming in January. The announcement was thrown in almost like an afterthought, but put to rest the speculations and constant barrage of TikTok conspiracies that she would not be coming back.
Co-star Joshua Bassett had mentioned that he'd not been in contact with Rodrigo in over a year, which sparked fan speculation that she'd said goodbye to the series for good. The reality is that she's just really, really busy. Bassett himself has also made headlines after he stepped forward to discuss his history with surviving sexual abuse. With role models like Bassett and Rodrigo, the kids are definitely all right.
"High School Musical: The Musical: The Series" season 3 has been confirmed to hit Disney+ sometime in 2022.