The Morning Watch: Inventing New Sounds For The Dune Score, Behind Black Widow's VFX & More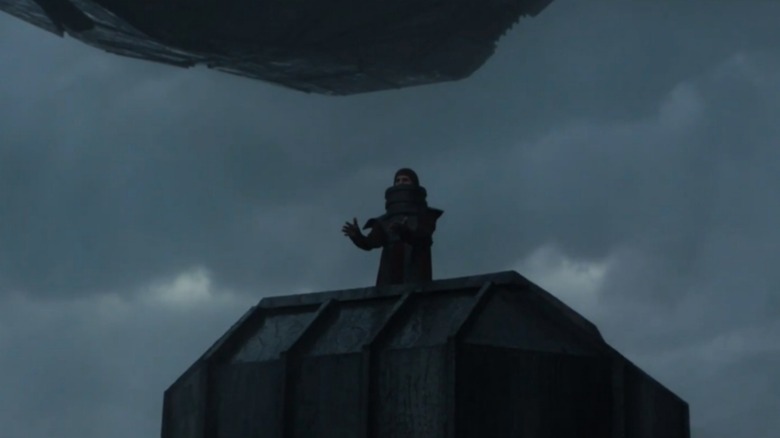 Warner Bros.
(The Morning Watch is a recurring feature that highlights a handful of noteworthy videos from around the web. They could be video essays, fan-made productions, featurettes, short films, hilarious sketches, or just anything that has to do with our favorite movies and TV shows.)
In this edition, see how legendary composer Hans Zimmer and his team crafted the pulse-pounding, Oscar-nominated score for "Dune." Plus, go behind-the-scenes of Marvel's superspy blockbuster "Black Widow" and feast your eyes on Industrial Light & Magic's efforts to bring the many dazzling visual effects to life. And finally, watch actor, writer, director, songwriter, and composer Lin-Manuel Miranda reunite with Broadway actor (and Best Supporting Actress-frontrunner) Ariana DeBose as they reminisce about their very first meeting, their work on "Hamilton," and everything in between.
Hans Zimmer on inventing new sounds for Dune
First up, Vanity Fair has released an all-encompassing look at Hans Zimmer and his fellow musicians' work in bringing new instruments and new sounds to "Dune," the various "European"-sounding sci-fi movie scores in the past several decades that the composer consciously stayed away from emulating, and using a wide range of tools used in transporting audiences to different planets and cultures altogether. More than merely being a dry and educational look behind-the-scenes, Zimmer breaks down several segments of the film by instrument and tone, while also bringing in various vocalists and musicians to display their talents for all of us to see. Zimmer has already confirmed that he'll return for the sequel, of which Villenueve recently stated the script is "mostly" completed.
ILM breaks down the VFX of Black Widow
Next, the geniuses and wizards at ILM provided another insightful breakdown of the incredible amounts of work that went into creating the visual effects for the long-overdue solo adventure for Natasha Romanoff (Scarlett Johansson). As a few of the VFX supervisors told /Film in a past interview, ILM mostly handled the opening flashback sequence set in 1990s Ohio, one of the first confrontations between Natasha and Yelena Belova (Florence Pugh), the thrilling car chase, and the "red particulates" that scatter in Dreykov's (Ray Winstone) office in the later stages of the film.
Lin-Manuel Miranda and Ariana DeBose meet up 7 years after Hamilton
Finally, Vanity Fair wraps things up by letting us nosy onlookers in on Lin-Manuel Miranda and Ariana DeBose's reunion, which comes seven years after collaborating together on the hit Broadway play "Hamilton." A lot has changed since then, with Miranda becoming one of Disney's go-to sources for songwriting and composing, not to mention releasing his own directorial debut with the Andrew Garfield-starring musical "Tick, Tick... BOOM!." Meanwhile, DeBose is enjoying a swift, stunning, and well-deserved rise to the spotlight in Steven Spielberg's "West Side Story," putting her squarely in the running to nab her very first Academy Award for Best Supporting Actress.