Kirsten Dunst Wants To Play Mary Jane Again In The Marvel Multiverse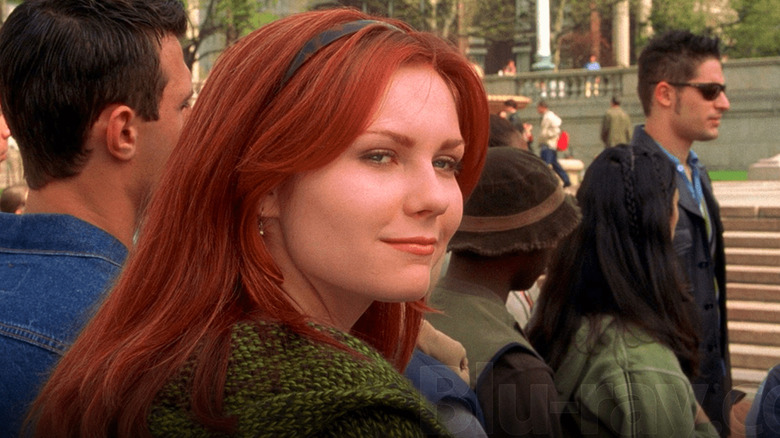 Sony Pictures
It is absolutely no secret at this point that the Marvel Cinematic Universe is in full-on multiverse mode. Shows like "Loki" and "WandaVision" laid some groundwork but "Spider-Man: No Way Home" ripped things wide open, with "Doctor Strange in the Multiverse of Madness" poised to more than double down on that craziness. Now, an actor from Marvel's past has expressed interest in getting in on the action in the form of Kirsten Dunst, who played Mary Jane Watson in director Sam Raimi's "Spider-Man" trilogy alongside Tobey Maguire's Peter Parker.
The Oscar-nominated actress recently spoke with Backstage in honor of Netflix's "Power of the Dog," for which she's up for Best Supporting Actress. During the conversation, the subject of her possible return as MJ within the Marvel multiverse came up, and Dunst is totally game for it. Here's what she had to say about it:
"You know I'd join that multiverse! I feel like I'm the only one that hasn't joined it. I'm like, 'Please put me in. Put me in the lineup.' I need to pay for my house and kids."
No question a nice Marvel paycheck would be part of the deal, but one has to imagine that an actress like Dunst would need creative reasons to get back in the superhero game at this point. In any event, she seems very open to the idea, and one has to imagine this is very much a possibility given the success of "No Way Home," which is now one of the highest-grossing movies in history.
All is possible in the multiverse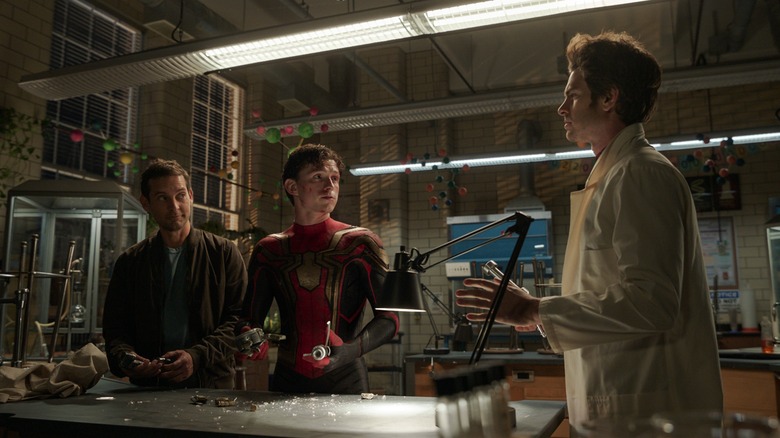 Sony Pictures
With both Maguire and Andrew Garfield's versions of Spider-Man returning in "No Way Home" alongside Tom Holland, not to mention villains such as Alfred Molina's Doc Ock and Jamie Foxx's Electro, anything is possible at this point. Just a few years ago the idea of Dunst's MJ reuniting with Maguire's Spidey seemed like a pipedream. Now? It might just take a couple of phone calls. For what it's worth, Raimi recently indicated that he's interested in directing another "Spider-Man" film after "Multiverse of Madness." "Spider-Man 4" anyone?
From a business perspective, this would make all of the sense in the world. Sony is clearly going to want to cash in on the goodwill they earned from "No Way Home" in every way imaginable. Holland can still hang out in the MCU and, in the meantime, both Garfield and Maguire could have other projects going. Why not? So let's say, in theory, Sony wanted to make a fourth "Spider-Man" movie in Raimi's universe, seemingly nothing would prevent that from happening now and the numbers absolutely suggest there would be money to be made. And a key piece of the puzzle just volunteered to return. It would honestly be a little shocking if we don't see Dunst back as MJ at some point.
"Spider-Man: No Way Home" is now available on digital, with the Blu-ray set to hit shelves on April 12, 2022.