What Happened To Sam Raimi's 'Spider-Man 4'?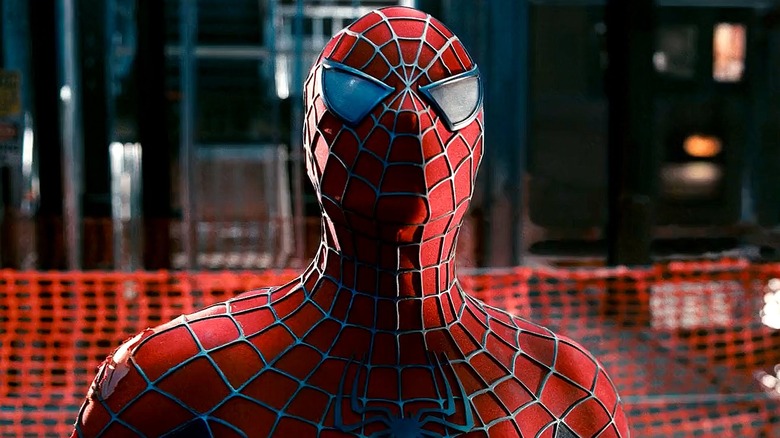 The cancellation of Spider-Man 4 still feels like a missed opportunity, especially after how The Amazing Spider-Man movies turned out. Sony pulled the plug on what could've allowed Sam Raimi and Tobey Maguire to send Spider-Man out on a high note. Instead of waiting to get the script right, the studio decided to reboot quickly instead.
You might all recall what went down with the sequel, but ten years after Spider-Man 3 hit theaters, let's take a quick trip down memory lane and remember the Spider-Man sequel we wanted and never got.
Collider has an extensive breakdown of what happened, but it all came down to the script, which David Lindsay-Abaire (Rabbit Hole) and Gary Ross (The Hunger Games) worked on. After the experience of Spider-Man 3, which had its share of compromises, the director didn't want to move ahead until he had all his ducks in a row. If he was going to make another Spider-Man movie, it had to be great.
In 2013, he blamed himself for the delay on getting the script right and opened up about his amicable breakup with Sony:
It really was the most amicable and undramatic of breakups: It was simply that we had a deadline and I couldn't get the story to work on a level that I wanted it to work. I was very unhappy with Spider-Man 3, and I wanted to make Spider-Man 4 to end on a very high note, the best Spider-Man of them all. But I couldn't get the script together in time, due to my own failings, and I said to Sony, 'I don't want to make a movie that is less than great, so I think we shouldn't make this picture. Go ahead with your reboot, which you've been planning anyway.' And [Sony co-chairman] Amy Pascal said, 'Thank you. Thank you for not wasting the studio's money, and I appreciate your candor.' So we left on the best of terms, both of us trying to do the best thing for fans, the good name of Spider-Man, and Sony Studios.
The director would've had the web-slinger face his upcoming opponent in Spider-Man: Homecoming, The Vulture. Raimi had considered the character for Spider-Man 3 before he was pushed aside for Venom, whose lack of humanity never appealed to Raimi. Although Sir Ben Kingsley was once in line to play the villain, it was John Malkovich who was attached to the Spider-Man 4 role.
Last summer, storyboard and concept artist Jeffrey Henderson released some great images teasing how Raimi would've depicted the villain: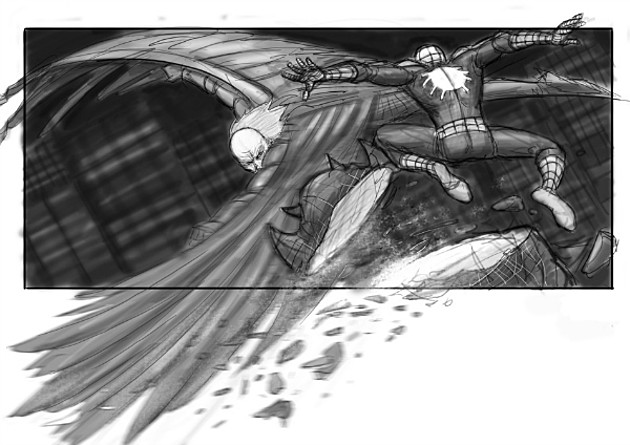 Raimi wanted to defy expectations with The Vulture. "The thing we kept coming back to was that, as a character, everyone was going to dismiss the Vulture as just an old guy in a silly green suit," Henderson said. "So we wanted to go the opposite way and really make him the most fearsome and formidable adversary that Spider-Man had faced in the series." The character might not have been the sole villain in the sequel, as Raimi was courting Anne Hathaway to play Felicia Hardy/Black Cat.
Another villain who would've made an appearance? Mysterio: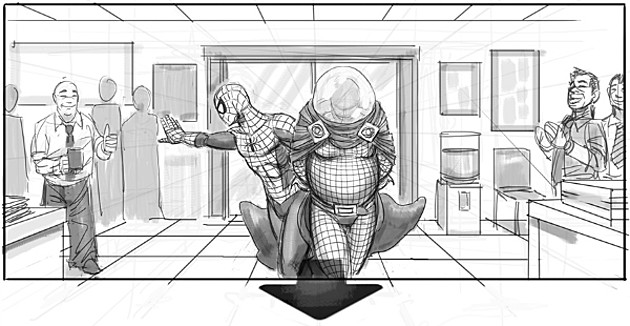 ...who would've been revealed to be the one and only Bruce Campbell: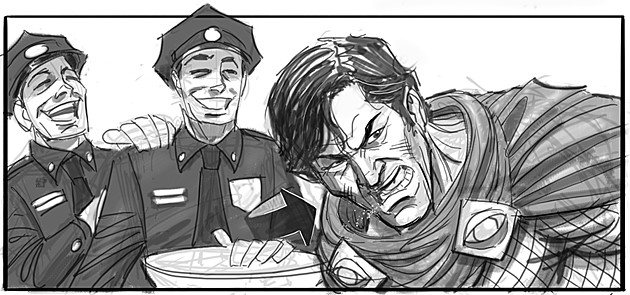 Raimi wanted a scene where Spider-Man apprehends "C and D-list villains" they knew "would never be used as main antagonists: Mysterio, the Shocker, the Prowler, the old school-onesie-wearing version of the Rhino." That sounds like a fun joke, the kind we'd only get from a Sam Raimi Spider-Man film. The first two Spider-Man movies are arguably the two of the funniest superhero films, and they're unquestionably two of the most dramatic and heartfelt. We could always tell, as Raimi said, he loved these characters. It's still a shame he couldn't return to them once more to give us another film in league with his perfect popcorn movie, Spider-Man 2.
Spider-Man 4 was originally scheduled to open in theaters almost exactly six years ago on May 5, 2011. For more, I highly encourage you to head over the Collider for additional details.