Will Obi-Wan Kenobi Get A Second Season?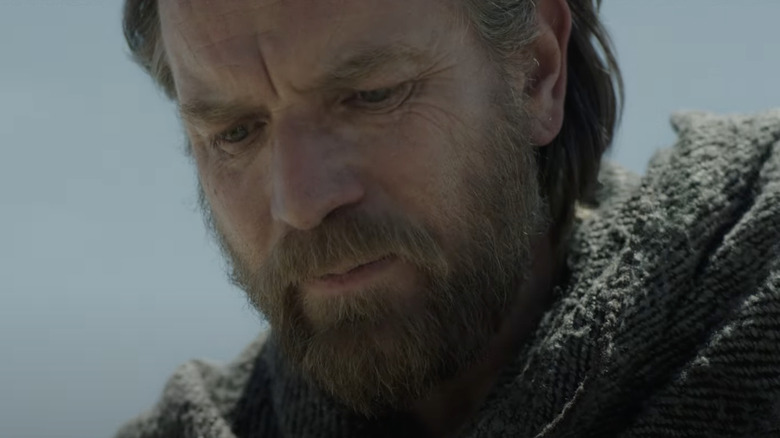 Lucasfilm
Some of us literally just watched the first teaser trailer for "Obi-Wan Kenobi," the new 6-episode "limited series" coming to Disney+ on the 45th anniversary of "Star Wars," yet already the Internet is talking about whether there will be a second season. The series stars Ewan McGregor — reprising his role as Obi-Wan for the first time since "Revenge of the Sith" in 2005 — and he's not alone. Hayden Christensen is also back as Darth Vader. He was supposed to be the chosen one! Now, he's one of three actors playing Vader. Their fellow prequel veteran, Joel Edgerton, is also on hand as Uncle Owen, while Moses Ingram and Rupert Friend are playing two new characters, both Jedi-hunting Inquisitors.
Can I just say that Friend's Grand Inquisitor looks like Robocop without his helmet? You probably don't care about that because any sane consumer will be skipping straight to the end credits of the "Obi-Wan Kenobi" finale to see if there's a tease for a second season. If you do that, however, you might miss a story that was designed to be finite in nature. Director Deborah Chow, who is helming all six episodes of "Obi-Wan Kenobi," recently told Entertainment Weekly:
"It was definitely conceived as a limited series, and it is one big story with a beginning, middle, and end. The approach has always been that it is one full story."
'We'd really have to answer the question of why?'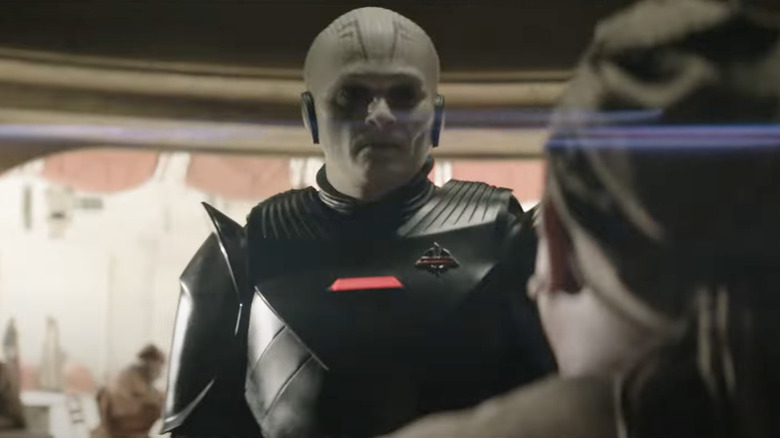 Lucasfilm
It sounds like "Obi-Wan Kenobi" will employ a typical three-act structure, the way a movie would. Lucasfilm president Kathleen Kennedy also chimed in about the possibility of a second season, saying: 
"It's certainly something we talk about, mainly because everybody came together and had such an incredible time. Ewan had an incredible time. Hayden had an incredible time. So certainly from that point of view, everybody involved would love to see this not end. But we have to really spend our time asking the question: Why would we do it? If we were to decide to do anything more with the Obi-Wan character, we'd have to really answer the question why?"
Did you catch how Kennedy almost slipped into Obi-Wan's own "from a certain point of view" phrasing there? One easy answer to the question of "why," of course, might be: cash-money. Dolla, dolla bills, y'all. Or, as a "Force Awakens" alien junk trader might call them, "portions."
Hopefully, "Obi-Wan Kenobi" will have a little more artistic merit than that. Here's the official synopsis:
The story begins 10 years after the dramatic events of "Star Wars: Revenge of the Sith" where Obi-Wan Kenobi faced his greatest defeat—the downfall and corruption of his best friend and Jedi apprentice, Anakin Skywalker, who turned to the dark side as evil Sith Lord Darth Vader.
"Obi-Wan Kenobi" lands on Disney+ on May 25, 2022.