Superhero Bits: An New Behind The Scenes Look At Aquaman 2, Moon Knight Posters & More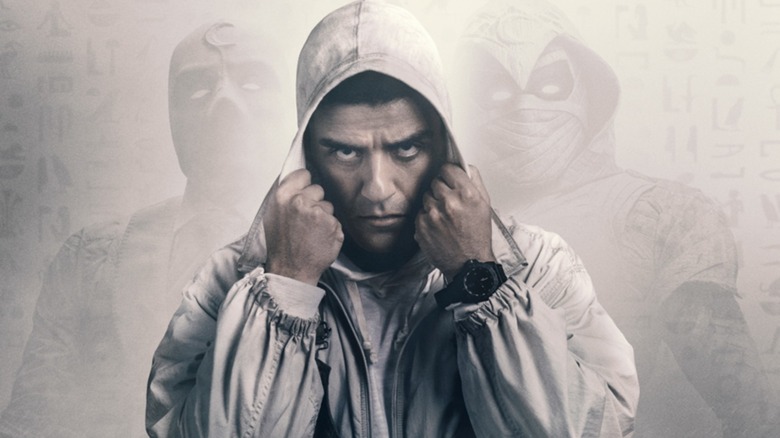 Disney+
(Superhero Bits is a collection of stories, updates, and videos about anything and everything inspired by the comics of Marvel, DC, and more. For comic book movies, TV shows, merchandise, events, and whatever catches our eye, this is the place to find anything that falls through the cracks.)
In this edition of Superhero Bits:
"Moon Knight" gets some new posters.
Nic Cage stays tight-lipped about a potential Ghost Rider return.
Dylan O'Brien addresses all of that Nightwing chatter.
A behind-the-scenes look at "Aquaman and the Lost Kingdom."
The Flash season 8 Lockdown promo
Here's the official promo for the seventh episode of the eighth season of "The Flash" on The CW:
When a criminal invades the CCPD, Barry (Grant Gustin) and Kramer (guest star Carmen Moore) must trust and rely on each other if they are going to make it out safely. Meanwhile, Caitlin (Danielle Panabaker) learns a valuable lesson while out with Snow and Mark (guest star Jon Cor).
Stefan Pleszczynski directed the episode, which was written by Christina M. Walker.
The CW's Gotham Knights show adds several more cast members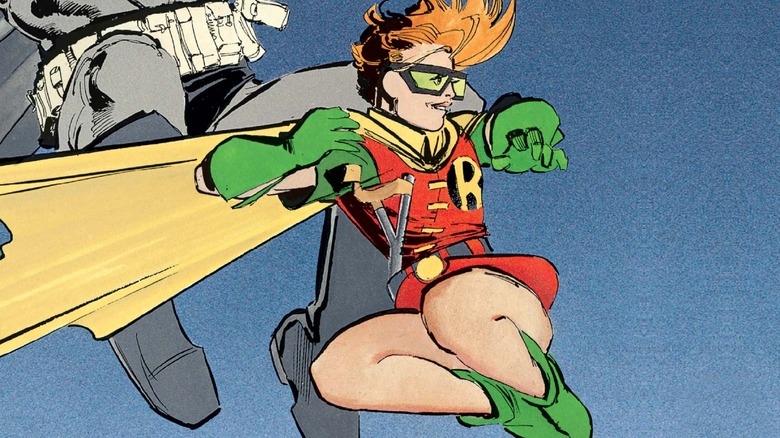 DC Comics
The CW is getting very serious about its "Gotham Knights" show (which is not based on the upcoming video game of the same name). To that end, several more cast members have joined the Arrowverse series. Per Variety, Olivia Rose Keegan, Navia Robinson, and Oscar Morgan have signed on for the show in the roles of Duela, Carrie Kelley, and Turner Hayes, respectively. A name that may well jump out to DC fans is Carrie Kelley, who was the young, female Robin that suited up alongside a grizzled Bruce Wayne in the pages of "The Dark Knight Returns" and has, in the years since, been a part of the larger DC universe. This would represent her live-action debut. The show does not yet have a premiere date set.
Hot Toys Batcycle from The Batman
Robert Pattinson got a fancy new Batcycle in "The Batman," and now that version of the hero's vehicle has been immortalized by the folks at Hot Toys. The company has revealed its take on the Batcycle, which can serve as an accessory to its Batman figure (or any Batman figure, for that matter). The one-sixth-scale item features LED light-up function design on the head and tail lights, adjustable-degree handlebar, rotatable rubber wheels with a realistic tread pattern, and highly-accurate mechanical details showcased on the engine, frame, dashboard, and exhaust. All of those bells and whistles will set you back $315. The Batcycle is available for pre-order now, and those interested can check it out by clicking here.
Marvel's Guardians of the Galaxy making-of featurette
Marvel has released a new featurette centered on last year's acclaimed "Guardians of the Galaxy" video game. Specifically, the above video breaks down what went into crafting the characters and capturing the performances from a technical level, focusing on the performance capture that was used to bring Star-Lord and the game to life for the game. Even if you haven't played the game, it's a pretty interesting window into what it takes to bring such a rich bit of interactive storytelling to life these days. Check it out in its entirety above.
Catwoman concept art from The Batman
DC continues to tease what can be found in the pages of "The Art of The Batman," which hits shelves next month. Case in point, the publisher has revealed even more concept art from director Matt Reeves' "The Batman" that focuses on Zoe Kravitz's new take on Catwoman. As with any good art book, it appears we're not just going to get the artwork, but insight into the process as well, which could make this well worth a look for those who enjoyed Reeves' new vision for Gotham City.
Dylan O'Brien comments on his potential casting as Nightwing
Dylan O'Brien on being frequently fan-cast as Nightwing:

"I'm aware of it, I've seen a lot of it. I've not heard anything about it on the professional side, but it's cool that it made its way to me, to the point where I asked my manager 'Is this even an actual thing?'" 🦇👀 pic.twitter.com/tEFgrJiVuz

— Post Cred Pod (@PostCredPod) March 8, 2022
DC and Warner Bros. have been developing a "Nightwing" movie for a long time now, and one name that has repeatedly come up in terms of fan casting is that of Dylan O'Brien. The former "Teen Wolf" star has even been linked to the part in unconfirmed reports, leading to much speculation in recent months. Now, the actor has addressed all of this in a recent interview with Post Credit Pod, saying the following:
"I'm aware of it, I've seen a lot of it. I've not heard anything about it on the professional side, but it's cool that it made its way to me, to the point where I asked my manager, 'Is this even an actual thing?'"
Did that conversation with his manager actually go anywhere? TBD, but at the very least, this casting isn't at all ruled out at this point. O'Brien seems interested, and sometimes that's enough to get the ball rolling.
James Wan shares new look at Aquaman 2 following release date change
"Aquaman and the Lost Kingdom" was recently delayed out of 2022, which is a bummer for fans who have been waiting nearly four years for a sequel. But, as the above Instagram post from director James Wan indicates, there is a plus side. He is currently working (almost) non-stop to get the movie where it needs to be. Getting an extra four months to usher the blockbuster through post-production is going to help him ensure that he is not overly rushed to the finish line. As for the photo? It's tough to extract much from what we see on these screens. The main takeaway here is that Wan is working very hard to make Jason Momoa's return as Arthur Curry worth the wait.
Nic Cage stays cagy regarding a return as Ghost Rider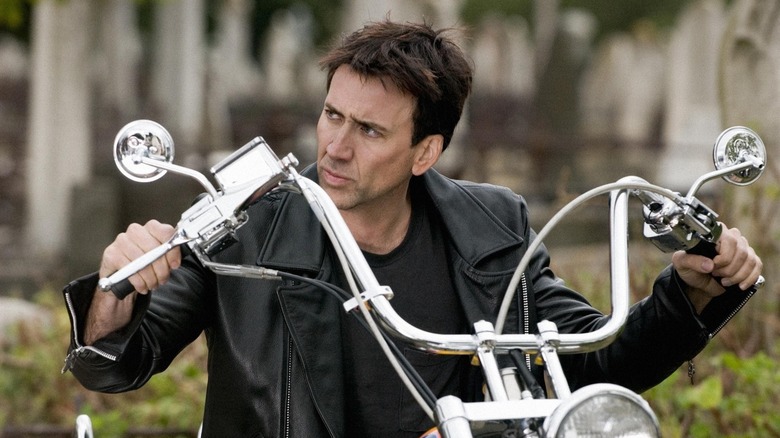 Sony Pictures
Marvel is going big on the multiverse right now, as evidenced by "Spider-Man: No Way Home" and the upcoming "Doctor Strange in the Multiverse of Madness." Literally nothing seems to be off the table right now, and that includes seeing Nicolas Cage return as Johnny Blaze, AKA Ghost Rider. The actor appeared in 2007's "Ghost Rider" as well as its sequel, "Ghost Rider: Spirit of Vengeance." Now, in an interview with The Hollywood Reporter, the actor was asked whether or not he's tried to make a return and, rather than shoot it down, he sat on the fence.
"These are hot topics, and I get it, because these are the types of things that become like wildfire on the internet. I've always admired the realm of the comic book and I've always thought stories were really colorful and entertaining and, frankly, kind of wholesome in a really positive way. I don't know what the umbrage is with people that want to knock them. I certainly think there's great value in that they're bringing happiness to people."
Make of that what you will.
Marvel releases new Moon Knight posters
The release of the latest MCU series on Disney+ is mere weeks away, with "Moon Knight" set to debut on March 30. To hype up Oscar Isaac's debut as the superhero, a few new posters showcasing his various personalities have been revealed. For those not familiar, Moon Knight suffers from a form of multiple personality disorder, which figures to make this a pretty big departure from your standard superhero origin story.