The Best Catwoman Comics Of All Time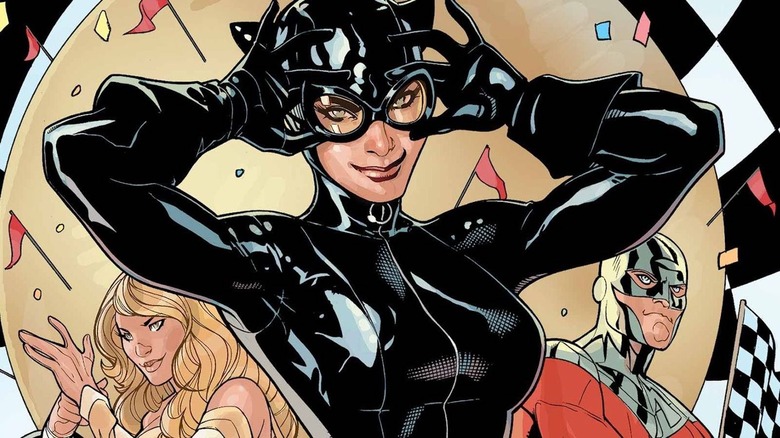 DC Comics
The long wait for Matt Reeves' "The Batman" is finally over! While many have gushed about Robert Pattinson's take on the Dark Knight or Paul Dano's unforgettable turn as the Riddler, another major topic of conversation has been Zoë Kravitz's fantastic portrayal of Selena Kyle. This is technically not the first time that Kravitz has played Catwoman, as she voiced the character in "The Lego Batman Movie."
The Cat, as she was initially called, can be traced all the way back to "Batman" #1 in 1940. She was created by Bob Kane and Bill Finger. While all of the Caped Crusader's rogues' gallery has been revamped time and again, few have evolved quite so much as Selina Kyle. The femme fatale with a talent for stealing jewels has had more costumes than you can count and has regularly walked the line between hero and villain, eventually being most commonly portrayed as the former. However, even when Selina suits up as a hero, she still insists on doing things her own way.
Like other characters reintroduced in "The Batman," such as Riddler or Penguin, Catwoman has already seen several live-action adaptations. She was portrayed by both Julie Newmar and Eartha Kitt in the '60s "Batman" TV series and by Lee Meriwether in the movie that spun out of it. All three gave unforgettable performances, but perhaps the most iconic version of the character is Michelle Pfeiffer in "Batman Returns." Pfeiffer will probably always be my favorite, though I do think Anne Hathaway's portrayal in "The Dark Knight Rises" remains underrated. A different iteration of Catwoman was portrayed by Halle Berry in "Catwoman" as well, though we'd all prefer to forget it. Selina Kyle also appeared in "Gotham," played by Camren Bicondova.
Since everyone is excitedly discussing Catwoman, you might be wondering what the best comics are to read if you're interested in the adventures of the Feline Fatale. The truth is, while there are a lot of fun Golden and Bronze Age tales — Selina was absent for much of the Silver Age thanks to the Comics Code Authority — that version of the character is nearly unrecognizable from the Catwoman of the Modern Age. So, while this list is by no means exhaustive, here are the best Catwoman comics of all time!
Batman: Year One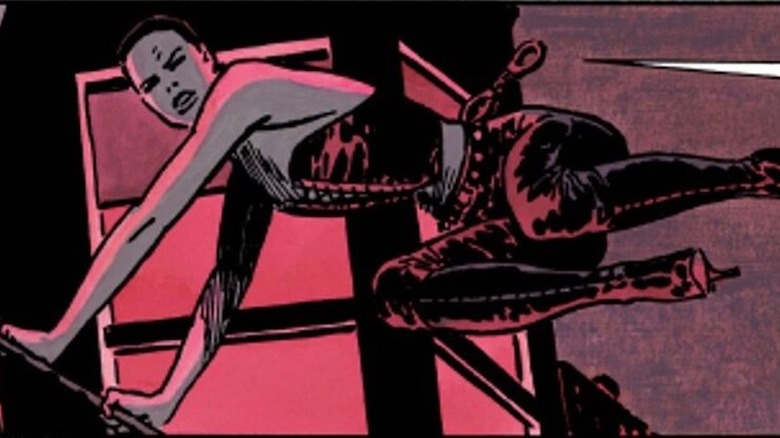 DC Comics
Unfolding across the pages of "Batman" #404-407, "Year One" is an absolute classic and probably the best jumping on point for those new to Batman comics. The 1987 tale came from Frank Miller and David Mazzucchelli, the same creative team who crafted one of the greatest Daredevil stories, "Born Again," just a year earlier. While "Year One" hone in on the beginning of Bruce Wayne's career as a hero, it also served as a new origin story for Catwoman. Selena's role may be small, but it's undeniably important to the story. While some fans have balked at Miller's decision to make the character a sex worker, it's far better than her origin as an amnesiac flight attendant.
Mazzucchelli gave Selena a look that was markedly different than what came before, and largely served as inspiration for Zoë Kravitz's take on Catwoman in "The Batman." The story also introduced Selena's longtime companion Holly Robinson, whom she'll protect at any cost. This was the first real example of what would sort of become the character's raison d'être: fighting for those who have no one else to fight for them. "Year One" sees Selina being inspired by Batman to suit up and begin her own hero's journey. While the story doesn't center on her, it did redefine the character for a new generation.
Her Sister's Keeper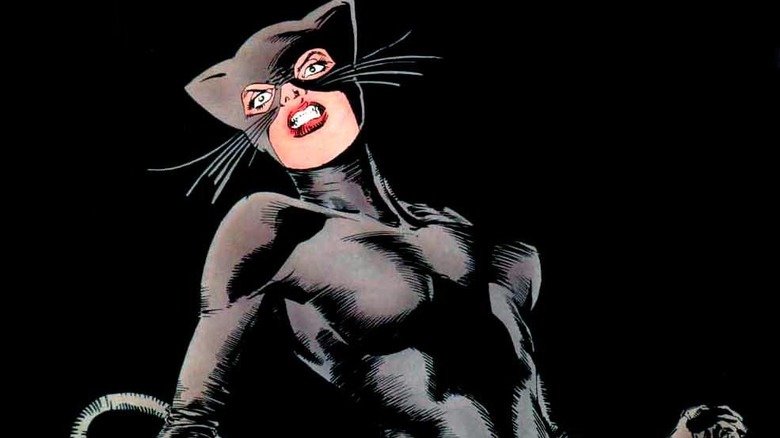 DC Comics
While Selina didn't have much page time in "Year One," she takes center stage in this 1989 tale that fills in the blanks of Catwoman's story during that time. Drawn by J.J. Birch, "Her Sister's Keeper" was written by Mindy Newell, a name largely forgotten in comics, despite the fact that she was the first woman credited with penning Wonder Woman, Catwoman, and Lois Lane. This miniseries also marked the first time Selina got her own title and introduced her sister, Maggie. The story is really dark, as you might expect from the subject matter, but it's also just really good. While "Her Sister's Keeper" is something of a companion piece to "Year One," it also stands on its own as a powerful narrative about Catwoman starting to come into her own as a hero. 
Anodyne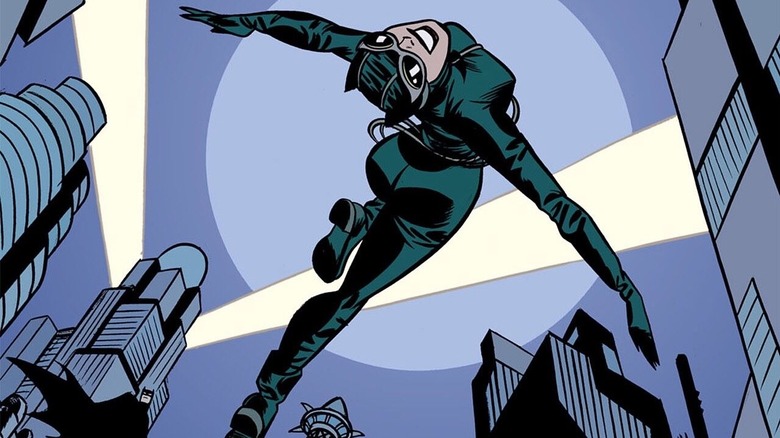 DC Comics
In the '90s, Catwoman generally looked like her clothes had been painted on. Beginning in 2002, "Catwoman" Vol. 3 ditched that purple bodysuit and gave Selina her best ever redesign, thanks to late legend Darwyn Cooke. It's where pretty much every version of the character that followed has drawn inspiration from. Definitely start with "Anodyne" because that's where the relaunch begins, but really, I recommend reading Ed Brubaker's entire run on the book. Cooke had to leave after this four-issue story (which was inked by Michael Allred), but the artists that followed him were also great, and there's even an issue (#32) in which Brubaker teams up with his best partner-in-crime Sean Phillips — seriously, all of their work together is excellent.
"Catwoman" Vol. 3 once again redefined Selena, this time in a way that remains unmatched. It was more than just her fantastic new costume. Brubaker revitalized the character, leaning into everything that made her great, while still managing to add new layers. The first arc, "Anodyne" begins when a string of sex workers are viciously attacked and the cops are only too content to ignore the murders. Thankfully, Catwoman is on the case immediately. The way this tale turns out will probably surprise you as much as it shocks Selena. This story very technically begins with "Trail of the Catwoman," which you can find as the backup feature in "Detective Comics" #759-762.
Selina's Big Score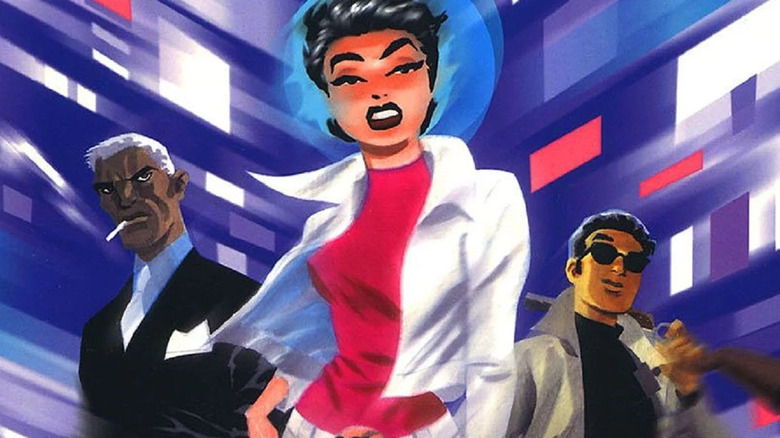 DC Comics
This 2002 one-shot served as something of a prequel to Brubaker and Cooke's "Catwoman" relaunch. It was both written and drawn by Cooke, so of course, the art is amazing. "Selina's Big Score" is an action-packed heist story that's just super fun to read. When Selina returned to Gotham in "Catwoman" vol 3, she was somewhat changed from her previous incarnations and this tale fills in those blanks. It all begins when Selina learns of a train containing millions of dollars in drug money from the mob, which for someone who loves stealing from the corrupt, is an irresistible target. She puts together an impressive crew, but the job doesn't go according to plan.
When in Rome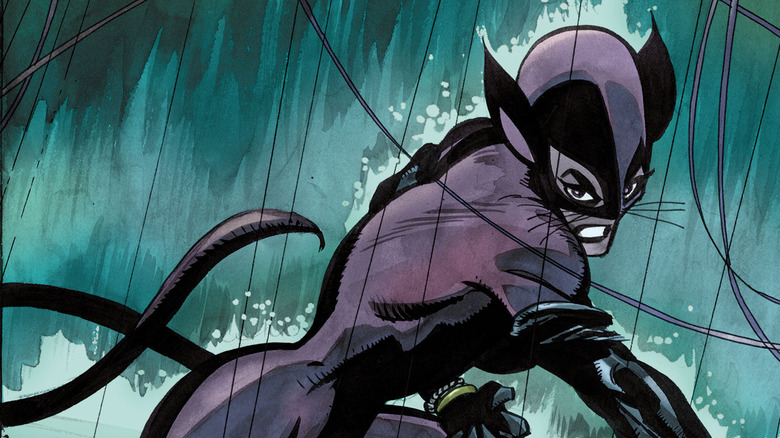 DC Comics
From the same incredible team that brought readers "Batman: The Long Halloween," Jeph Loeb and Tim Sale returned with a 2005 tale set between that story and "Batman: Dark Victory." Catwoman has questions about her past, so she travels to Italy in the hopes of finding answers and she brings Edward Nigma on her journey. While the comic elaborates on what Selina was doing in between those two stories, you don't need to read them to understand what happens here — though you should at least check out "The Long Halloween" because it's excellent. This gorgeously illustrated tale is worth reading for the art alone, though Loeb does craft a compelling narrative for Selena that wraps up in a satisfying way.
On the Freak Beat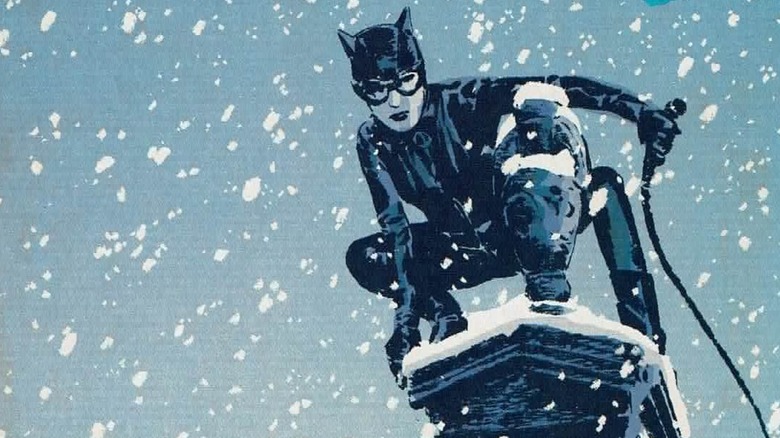 DC Comics
Okay, I admit it. I partially included this story to give a shoutout to "Gotham Central," which is one of my favorite Bat-books of all time — strange, since Batman is barely in it. The series focused on the GCPD, which is far more interesting than it sounds. This is another story written by Ed Brubaker, who co-wrote the book with Greg Rucka. "On the Freak Beat" was released in 2005 and was drawn by Jason Alexander (though the above cover art is Michael Lark). This two-part story begins in "Gotham Central" #26 when Catwoman becomes the prime suspect in a murder investigation. Detective Josie Mac has her doubts about Catwoman's guilt, but she's also hiding a secret of her own that Selina is only too happy to exploit. It's a great Catwoman story, but seriously, just read all of "Gotham Central." You won't regret it!
Gotham City Sirens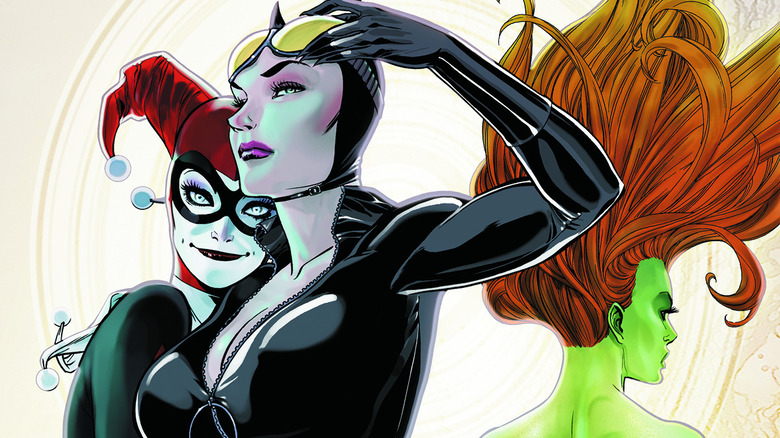 DC Comics
This 2009 team-up book comes from Harley Quinn co-creator Paul Dini and Guillem March. Catwoman, Harley, and Poison Ivy form an alliance, so honestly, what's not to love? There are plenty of self-contained stories in this series, but for all the necessary background, start with "Gotham City Sirens" #1. This is such a lighthearted book that really showcases the personalities of three of Gotham's most frequently misunderstood women. I love all of these characters and it's so much fun to see the dynamic between them expended on. A few years ago, there was talk of a Gotham City Sirens movie, but that seems to no longer be happening. It's probably for the best that those plans didn't come to fruition, though now that DC seems to have a clearer sense of where it's going cinematically, I have a bit more faith that someone could do this story justice.
Copycats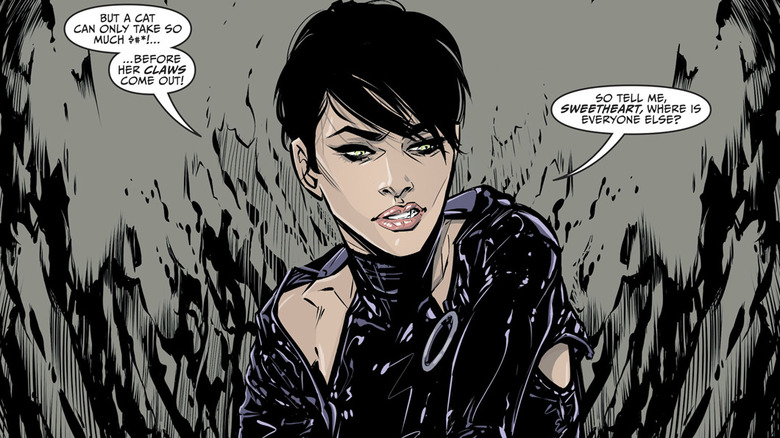 DC Comics
I have to say that before I read Joëlle Jones' recent take on Catwoman, I thought perhaps Selina's best comic stories were behind her. However, Jones wrote and drew what I think has been the best interpretation of the character in years. Catwoman Vol. 5 began with "Copycats" in 2018, a story that takes place after Selena's ill-fated wedding to Bruce in Tom King's "Batman" run. She heads to Villa Hermosa to clear her head, but meets a formidable new foe instead. On top of that, there are copycats pulling heists in Catwoman's signature look, which is another mystery she has to solve.
Jones' art is absolutely incredible. She's probably my favorite artist to work on the title since Cooke and there have certainly been some great ones in between. While her artwork is the real star here, Jones crafts an engaging story with an interesting new villain, all while digging into Selina's mental state after the demise of her romance with Bruce.