Despite Rumors, David Ayer Says He's Still Involved With 'Gotham City Sirens'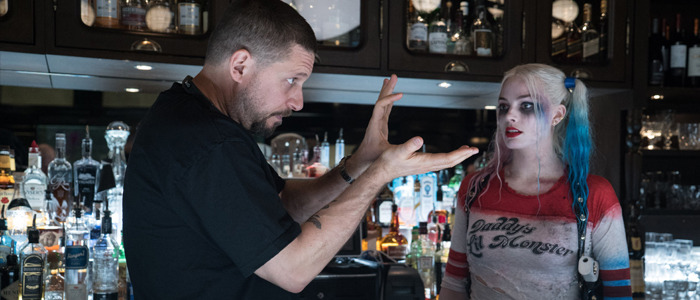 Spurred on by the success of Wonder Woman, the DC Extended Universe is in the midst of a full-blown creative pivot. But David Ayer's Suicide Squad, like Zack Snyder's Man of Steel and Batman v Superman: Dawn of Justice, is a remnant of the earlier era, in which dark and gritty reigned supreme.
Now Ayer, who has been attached to direct the upcoming Harley Quinn-centric film Gotham City Sirens, is facing rumors that he might fall the way of DC's grimdark tone. But the director has recently stepped forward to say that those rumors aren't true.
The rumor sprung up that David Ayer was no longer directing Gotham City Sirens after the film wasn't featured in Warner Bros.' Comic-Con line-up of nine upcoming DC movies. Mashable reported that Ayer has signaled that he intends to move on from the DCEU, especially after Suicide Squad was heavily reshot and edited after he finished production. It didn't help that Ayer got in a few veiled jabs at Warner Bros. during his Comic-Con panel for the Netflix series Bright.
"[Bright] isn't like, some bullshit standard issue studio PG-13 movie," Ayer said. "I was able to do some real shit here."
But Ayer, along with his representatives, confirm that he is still attached to Gotham City Sirens. Ayer's representatives revealed that the project is still in development with a script still being written.
Ayer personally took to Twitter to post a cryptic, but clear, reaffirmation of his involvement with Gotham City Sirens.
— David Ayer (@DavidAyerMovies) July 27, 2017
Gotham City Sirens is a spin-off of Suicide Squad centered around Harley Quinn, and her misfit band of female criminals including Poison Ivy and Catwoman. Ayer was announced to direct with Margot Robbie set to reprise her role as Harley Quinn back in December, but news around the project has quiet since then.
Ayer, along with Snyder, seemed to be on their way out of the "DC insiders club" Mashable said. Ayer's Suicide Squad was in line with Synder's dark, stylish, and hypermasculine tone that kicked off the DCEU, but with the bright and earnest Wonder Woman recently becoming the highest-grossing DC Film, Warner Bros. is looking in a different direction. DC Films co-head Geoff Johns seems to be pursuing the more optimistic vision that Patty Jenkins showcased in Wonder Woman, and new DC hire Joss Whedon has been brought on to put forward that vision. Whedon is currently in the process of extensive reshoots that are reforming Justice League completely after Snyder left due to a family tragedy.
While Ayer may have been more suited for the original vision of the DCEU, he's indicating that he doesn't intend to leave Gotham City Sirens anytime soon. Perhaps he can wrangle one of DC Film's 2020 dates that Warner Bros. has yet to fill.