Apple TV+ Lands A Feature Documentary About Formula One Racing Champion Lewis Hamilton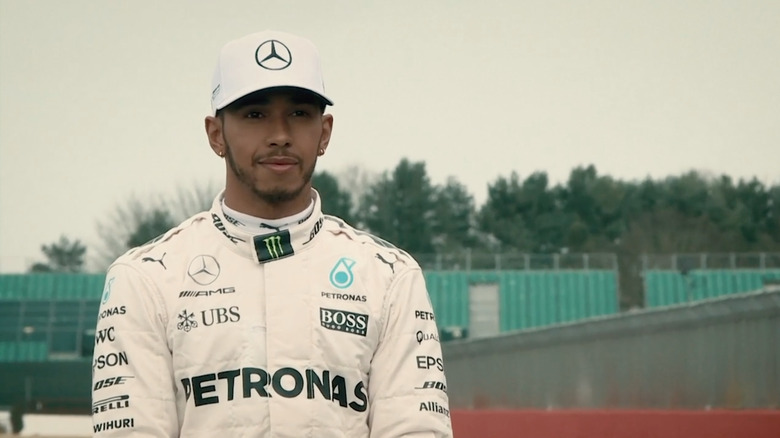 1091 Pictures
If you like watching documentaries about people who engage in horrifyingly dangerous and unimaginatively exhilarating hobbies from the comfort and seclusion of your couch, boy does Apple TV+ have something for you! The streaming service/behemoth has just acquired an unnamed documentary about the Formula One driver Lewis Hamilton, who won seven world champions and is the only Black driver currently in the Formula One racing class. If you binged "Formula 1: Drive to Survive," you're looking for more Hamilton after catching "Lewis Hamilton: The Winning Formula," or you just like diving into a niche world, then you're going to want to set up some Google search alerts because this doc sounds right up your alley.
Not much is known about what aspect of Hamilton's story the documentary will focus on specifically, but it sounds like director Matt Kay was offered full access to Hamilton and his team, and that there will be some classic documentary guest interviews to round things out. Even if you don't know anything about Formula One, it's clear that Hamilton's story is rife with material. Hell, you could make seven docs for each world championship. Or you could make a documentary about his voice acting in "Cars 3," which is a very real thing that happened. Even though a previous doc about Hamilton was already released in 2021, it sounds like there's still plenty more to say about the champion.
You Formula One my heart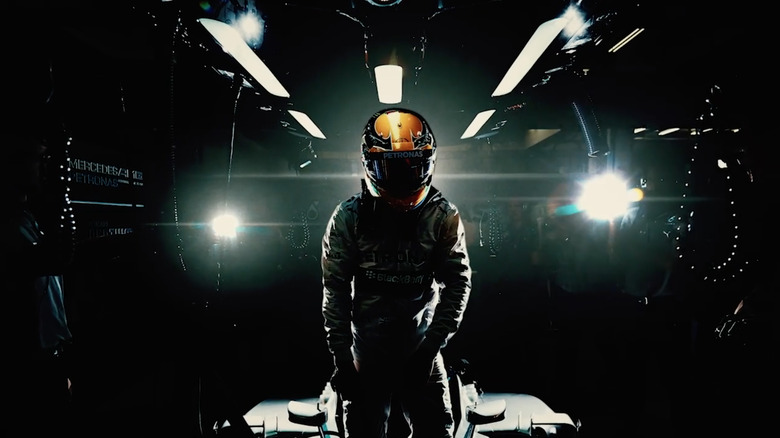 1091 Pictures
Besides being directed by Kay, who has previously worked on the Netflix short "Little Miss Sumo" and "To Live and Die in Alabama" on Hulu, the doc is produced by Penni Thow, Box to Box Films, One Community, and Hamilton himself. Beyond that, Richard Plepler and Scott Budnick executive produce. There's not much else known about the project, including the release date, but it's a truly fascinating subject that seems to slot in nicely with Apple's other upcoming documentary projects, including a series about the basketball star Magic Johnson.
This makes two film projects that have been recently announced and involve Hamilton. The other project, which is also an unnamed movie about racing, has Brad Pitt starring, Joseph Kosinski directing, Ehren Kruger writing, and Jerry Bruckheimer producing, or so the story goes. This second unnamed project is filled with Hollywood royalty, from Pitt to the big-name producer Bruckheimer, but Hamilton's role is unknown. Will he make a fuller acting debut alongside Pitt? Will he pop up for a fun cameo? Is this the weird and surprising return of his "Cars 3" character? Anything is possible and we won't know until we know, but racing fans, Hamilton fans, and documentary fans are sure in for a treat. Vroom vroom.