'Cars 3': Nathan Fillion, Kerry Washington And Lea DeLaria Join The Cast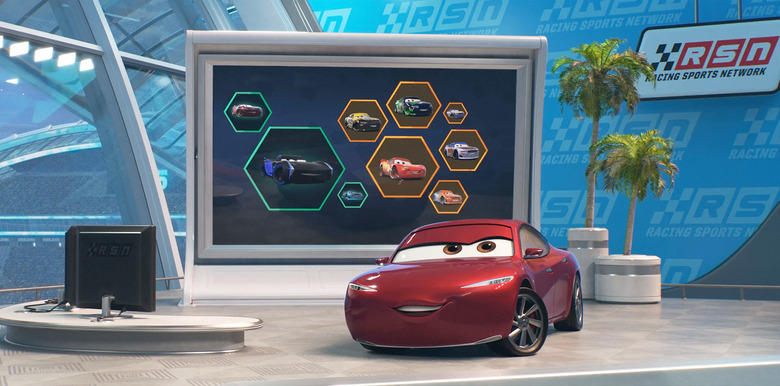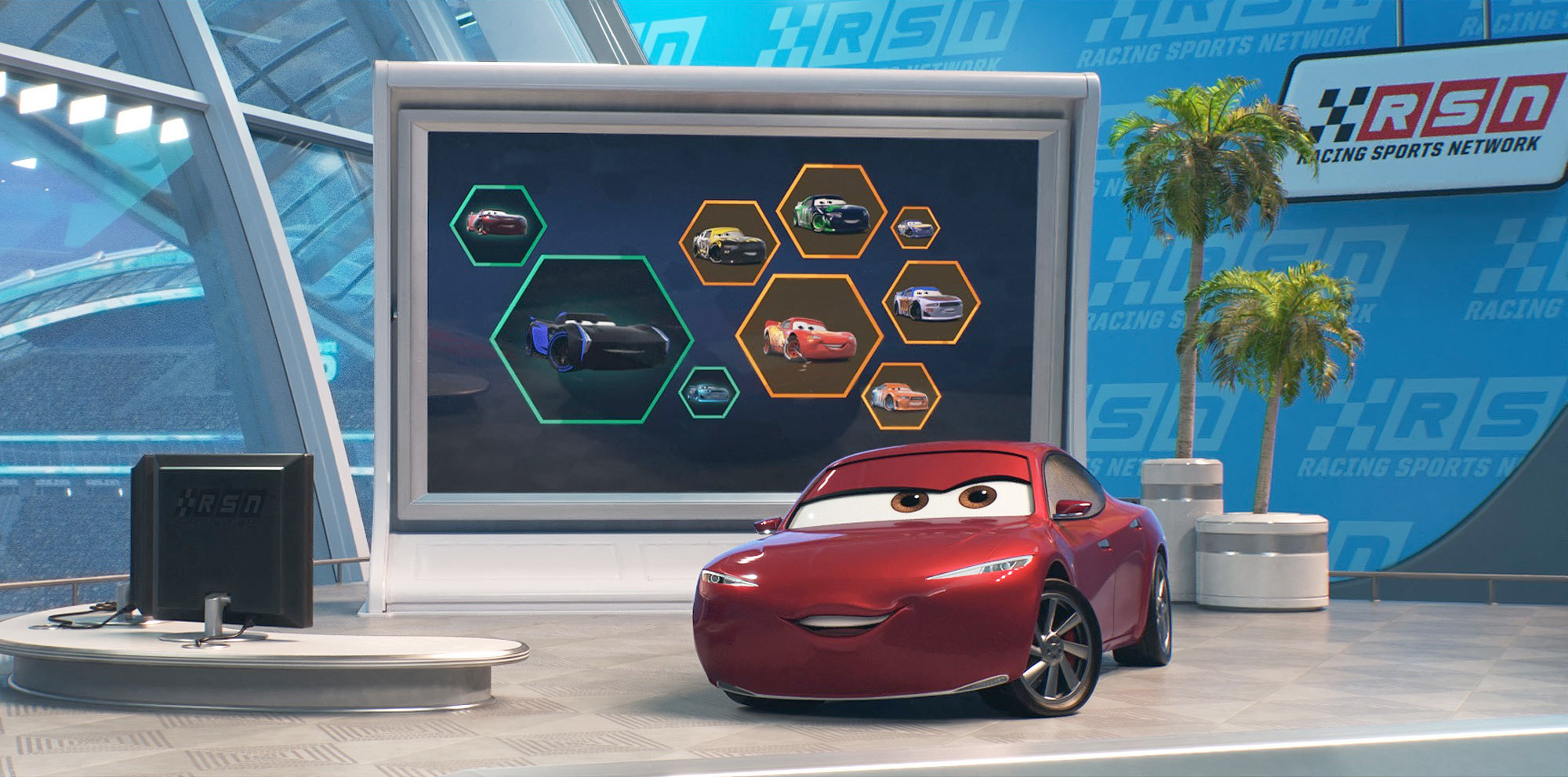 This summer brings the third installment of the Cars franchise. While the Pixar Animation film series is a monster in the merchandise department, it hasn't been all that beloved by critics and general audiences. Many will contend that the movies are intended for kids, so that's not a big deal, but that hasn't stopped most of the rest of Pixar's movies from being top notch pieces of animated cinema.
The good news is that what we've seen from Cars 3 so far has been more than intriguing. The trailers give the feel of an aging athlete drama with Lightning McQueen (Owen Wilson) not being the young hotshot racer that he used to be. In addition, the film will boast some new characters who will be voiced by Kerry Washington, Nathan Fillion and Lea DeLaria, and you can see them below.
Above is a sports car named Natalie Certain who will be voiced by Kerry Washington. People Magazine revealed the new characters and the voices bringing them to life, and here's how Washington described her own role:
"S

he is a super-smarty-pants statistician. She reminds of a statistical analyst on cable news or SportsCenter. She knows everything there is to know about the ins and outs of statistics when it comes to racing."
Pixar's official description calls her "book-smart and mathematically gifted" but they add "she could be underestimating the importance of determination."
Meanwhile, Nathan Fillion is returning to Pixar Animation after voicing Johnny Worthington in Monsters University. Instead of playing a jerk jock, this time Fillion will be playing a brilliant businesscar named Sterling. He runs the Rust-eze Racing Center—one of the most successful elite training facilities in the country. Though he's pretty laid back, he's also all business, driven to ensure all of his investments pay off.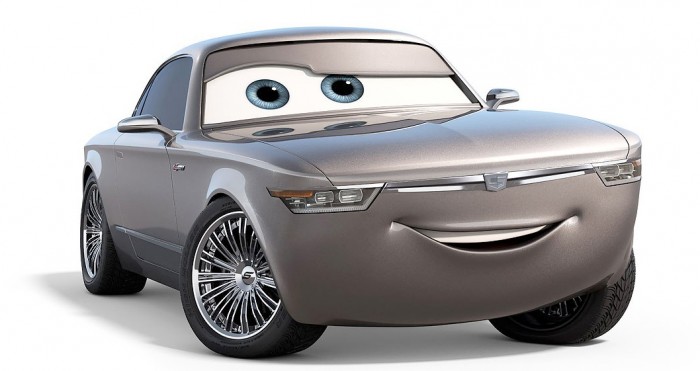 Finally, Orange is the New Black star Lea DeLaria, credited with being the first openly gay comedian to break into late night television in the early 1990s, will be voicing a character named Miss Fritter. Here she is: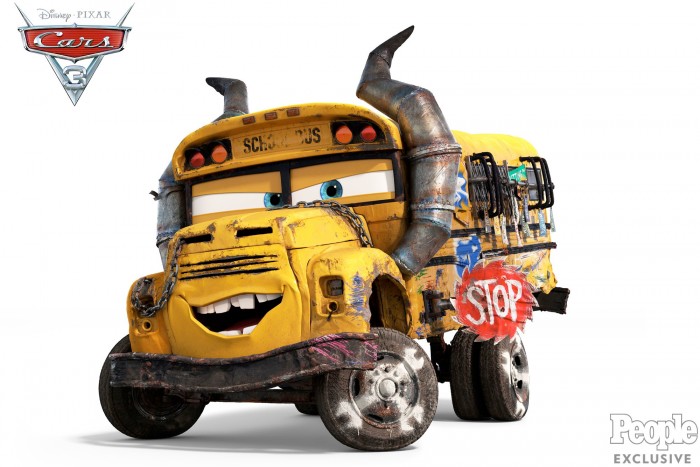 As you can see, she's a demolition derby-inspired school bus, and it's likely she's going to be a little rough around the edges because, well, she literally looks rough around the edges. Pixar says she's a local legend at the Thunder Hollow Speedway demolition derby. Her formidable school-bus size is intimidating, but it's her smoke stacks of doom, razor-sharp stop sign and crazy collection of her victims' license plates that usually steers her opponents in the other direction.
The three new Cars 3 cast members also join a couple other newcomers, including Armie Hammer as Jackson Storm, a millennial racer with advanced automotive technology, and Cristela Alonzo as Cruz Ramirez, one of Lightning McQueen's new allies training him to get his drive back. There's also real-life three-time Formula One champion Lewis Hamilton lending his voice to Hamilton, a fully loaded, built-in voice command assistant to Cruz. NASCAR fans will also want keep their ears open to hear some of their favorite racers voicing characters.
We will also see the return of the loyal tow truck Mater (Larry the Cable Guy), not to mention the loyal Radiator Springs towns cars such as Sally (Bonnie Hunt), Fillmore (Lloyd Sherr), Sarge (Paul Dooley), Lizzie (Katherine Helmond), Ramon (Cheech Marin), Sheriff (Michael Wallis) and Flo (Jenifer Lewis).
Plus, throughout the rest of the movie we'll see loyal transporter Mack (John Ratzenberger), big-hearted Italian Fiat 500 Luigi (Tony Shalhoub) and charming little Italian forklift Guido (voice of Guido Quaroni) continue to support Lightning McQueen's racing endeavors. Sports announcer Bob Cutlass (Bob Costas) is still calling the races, and Chick Hicks (Bob Peterson) is back—this time as a commentator on the Racing Sports Network. Finally, the lovable duo Dusty (Ray Magliozzi) and Rusty (Tom Magliozzi) return as Rust-eze's chief proprietors—though they have big things in store for Lightning McQueen.
Plenty of Pixar fans are skeptical that Cars 3 will be more than just another cash grab from the box office, but I'm hopeful that director Brian Fee (a storyboard artist on Cars and Cars 2) has something special up their sleeve to make this sequel worth it.
Blindsided by a new generation of blazing-fast racers, the legendary Lightning McQueen (voice of Owen Wilson) is suddenly pushed out of the sport he loves. To get back in the game, he will need the help of an eager young race technician, Cruz Ramirez (voice of Cristela Alonzo), with her own plan to win, plus inspiration from the late Fabulous Hudson Hornet and a few unexpected turns. Proving that #95 isn't through yet will test the heart of a champion on Piston Cup Racing's biggest stage!
Cars 3 hits theaters on June 16, 2017.