The Daily Stream: Cats Don't Dance Is The Satirical Antidote To The Disney Renaissance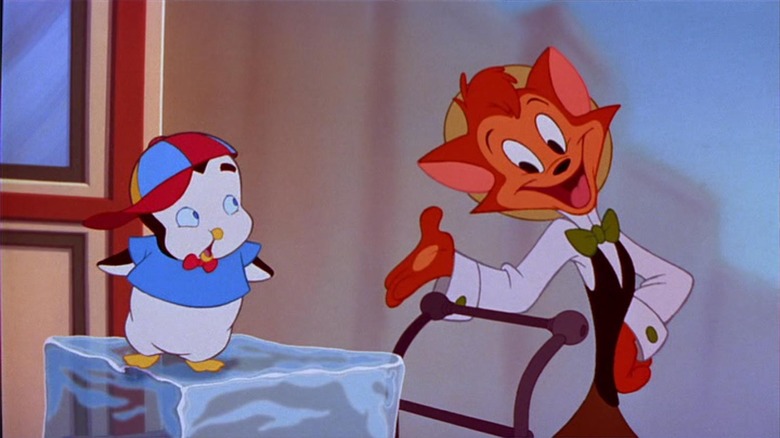 Warner Bros. Feature Animation
(Welcome to The Daily Stream, an ongoing series in which the /Film team shares what they've been watching, why it's worth checking out, and where you can stream it.)
The Movie: Cats Don't Dance
Where You Can Stream It: Hoopla
The Pitch: Want a silly, slapstick farce that feels like you're getting away with something? Enter: Mark Dindal's "Cats Don't Dance."
Why it's essential viewing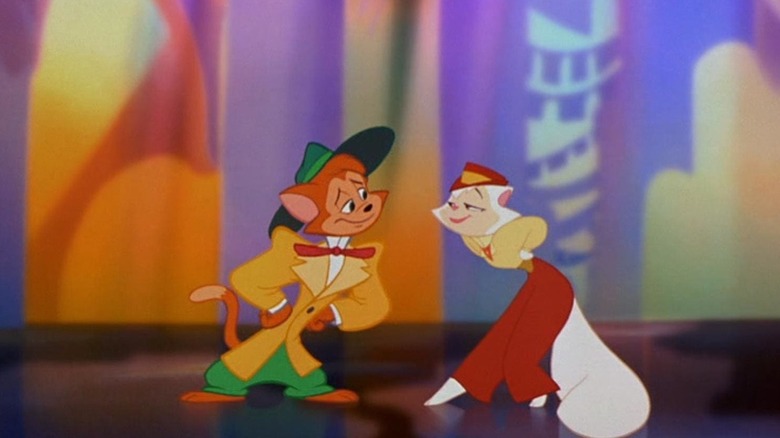 Warner Bros. Feature Animation
Released in March of 1997 — nearly 25 years ago — Dindal's "Cats Don't Dance" served as an antidote to the Disney Renaissance, which was currently in full swing. The Disney Renaissance, in brief, was a decade-long period of ascendency for the studio's animation department — following a fallow period the decade previous — which was marked by an unstoppable string of enormous, enormous hits like "Beauty and the Beast," "Aladdin," "Toy Story," and "The Lion King." On TV, Disney was also having success in the 1990s with The Disney Afternoon, a series of new shows wherein characters from older Disney movies were repurposed as adventure or sitcom heroes (shows like "DuckTales," "Goof Troop," and "TaleSpin" were all successful as well). The studio was standing astride the animated marketplace like the mighty Colossus of Rhodes, unthreatened by pretenders to the throne. It wouldn't be until "Prince of Egypt" and "Pokémon: The First Movie" came along that serious competition would even be considered.
As such, any animated feature that was released in theaters at this time has come to feel like a secret. A sweet little subversion of the dominant paradigm. The subject matter needn't have been subversive. The mere fact that one could see an animated feature film that was less than 100% commercial almost felt like an act of corporate defiance. Never mind that many of these subversions were themselves put out by major studios.
That was certainly the feeling when seeing "Cats Don't Dance," a riff on classic Hollywood musicals of the 1930s, and inspired by a lot of the animation from the same time. "Cats Don't Dance" is a hyper-frenetic animated puff of cotton candy, full of music and movement not seen since the likes of Robert Clampett and Tex Avery.
Representation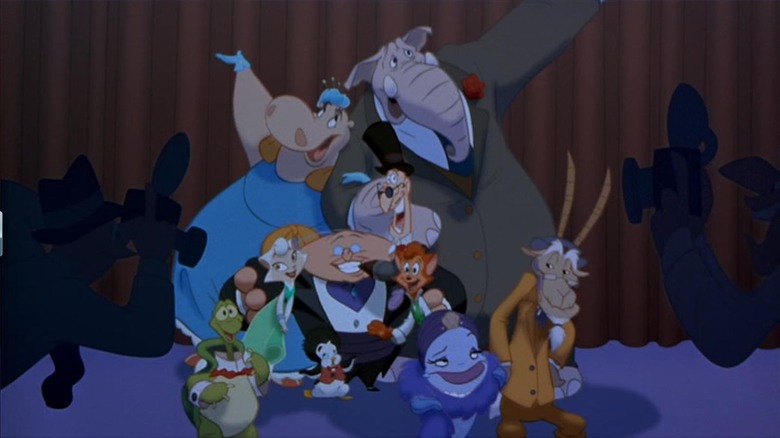 Warner Bros. Feature Animation
The story of "Cats Don't Dance" follows Danny (Scott Bakula), a dancing cat from Kokomo, who dreams of move stardom and moves to Hollywood. He even has a five-day plan to land the lead in a Hollywood feature by the end of the week. Danny is relentlessly energetic and optimistic, and has a hard reckoning when he learns that acting is a low-paying, unromantic job for performing animals, that other animals in the business have lost their ambition, and that starring roles are reserved for human performers. There is most certainly a very understated jibe of 1930s showbiz racism in that story, although the film never goes so far as to make that explicit. 
As appealing as its thematic undercurrent is the film's unstoppable energy. Bakula (singing his own songs) brings a Broadway sparkle to his performance, and Jasmine Guy as Sawyer, the almost-was who now works as a secretary, brings a classic Jean Arthur vibe to her role. The animated dancing was overseen by Gene Kelly, and, as such, feels organic the way dancing does in a 1930s or '40s musical. And, most amusingly, the film's villain, Darla Dimple (Ashley Peldon), is a first-rate movie monster. Like Shirley Temple by way of Jackie Collins, the catty, bratty child star cackles and sings wicked songs about destroying cats. Her manservant Max (Dindal) is 20-foot behemoth as large as the terrifying spirit of Max von Stroheim in "Sunset Boulevard." 
"Cats Don't Dance" is hilarious and infectious. Dindal was clearly a student of 1930s Warner Bros. cartoons, and wasn't interested in the slick, human figures of a Disney film. He wanted to go off-model, letting the characters squash and stretch with the best of them. 
Dindal would ultimately also be hired by Disney to make two of their weirder, funnier, more energetic feature films "The Emperor's New Groove," and the rarely discussed "Chicken Little." Perhaps Dindal will bring some of his signature energy to his next project: the upcoming Garfield feature film.