'Chicken Little' Director Making 'Me And My Shadow' For DreamWorks Animation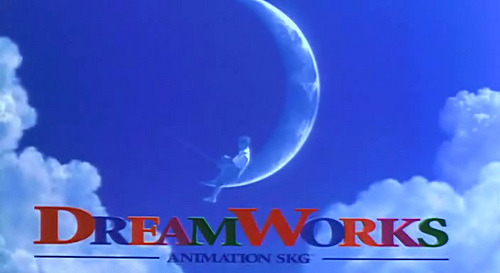 DreamWorks Animation dropped off a press release this morning announcing a new 3D animated film called Me and My Shadow. There's no voice cast yet, but the plot will follow "Shadow Stan, an extremely frustrated shadow who yearns for a dynamic life but happens to be stuck with Stanley Grubb, the world's most boring human. Finally pushed to the brink, Shadow Stan breaks the singular rule of the Shadow World ("They lead, we follow"), and takes control of Stanley!"
More information about the forces behind the film is after the break. Here's the hook: the film will be a mix of CG and "traditional animation techniques."
I can't say it any better than the press release did, so let's cut and paste:
Mark Dindal (Chicken Little, The Emperor's New Groove) is the film's director and Melissa Cobb (Kung Fu Panda, Kung Fu Panda 2) and Teresa Cheng (Shrek Forever After, Spirit: Stallion of the Cimarron) are serving as producers. Shane Prigmore (Coraline, "The Lord of the Rings") is head of story and Scott Wills (Monsters vs. Aliens, "Ren & Stimpy") and Raymond Zibach (Kung Fu Panda, The Road to El Dorado) are production designers. Nick Fletcher (Shrek Forever After, The Prince of Egypt) is serving as editor. The screenplay for Me and My Shadow, which was originally penned by both Steve Bencich and Ron Friedman (Chicken Little, Open Season), is currently being revised by writing team Tom Astle and Matt Ember (Get Smart).
While I'm not at all interested in the general DreamWorks ambition to make a seemingly endless parade of sequels for anything that might be franchise-worthy (Shrek, Madagascar, Kung-Fu Panda, How to Train Your Dragon and, potentially, this film) the studio has started to turn out films that are better than what we'd seen from the label a few years ago.
And the combination of CG and hand-drawn animation might produce a unique look, depending upon how it is implemented. But remember, DreamWorks, story is king. Let's not get as heavy-handed with the rewrites, eh?
Let's go to Bill Damaschke, co-president of production for DreamWorks Animation:
We are proud to have assembled a world-class creative team of filmmakers and artists – all of whom have vast experience on both computer generated and traditionally animated films – who is already well along in the production of 'Me and My Shadow.' Together, we are embarking on an exciting goal to break new creative ground at DreamWorks Animation by combining the time-honored tradition of hand drawn animation with the magical sophistication of CG characters and worlds in ways that have never been experienced by audiences before.